PHILIPPI, W. Va.— April 13, 2019—Twenty-four faculty members at Alderson Broaddus University earned a nationally recognized teaching credential co-endorsed by the Association of College and University Educators (ACUE) and the American Council on Education (ACE) during a pinning ceremony on April 13. Faculty demonstrated their commitment to student success by completing a year-long "Effective Teaching Practices" course to equip them with the instructional skills shown to promote student motivation, learning, and persistence.


"Congratulations to our faculty and administrators, whose dedication to this intense curriculum alongside existing responsibilities is impressive," said Dr. Tim Barry, president of Alderson Broaddus University. "It speaks to their commitment to strengthening teaching and learning as we strive to enhance our students' success. ACUE continues to be a great partner in AB's mission of providing a high-quality education to our all of our students who will be prepared to fulfill their roles in a diverse society as well-rounded and responsible citizens."


The credentialed faculty members span across four colleges and the University's Academic Center for Educational Success. The following faculty and staff found the recommended practices from ACUE's course relevant to their teaching:


College of Business
Phil Fetty
College of Education and Music
Phil Bowers
Erin Brumbaugh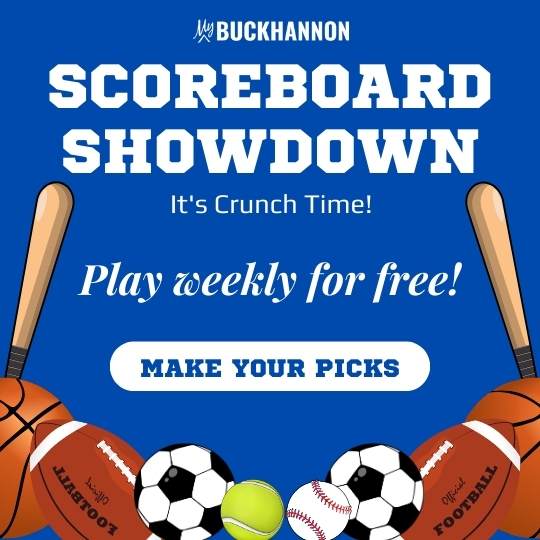 Val Huffman
Matt Swallow
College of Health, Science, Technology, and Mathematics
Mary Fanning
Kelley Flaherty
Brandi Gaertner
Jacob Hill
Rebecka Knotts
Matt McKinney
Jacob Steele
Will Wiggins
College of Humanities and Social Sciences
Andrea Bucklew
John Davies
James Dunbar
Nathan Fortney
Kayla McKinney
James Owston
Daniel Propst
Kari Sisk
Jonathan Wolf
Shannon Wolfe
Academic Center for Educational Success
Amy Mason


To earn their Certificate in Effective Instruction, faculty members completed an evidence-based, 25-module course that requires them to learn about and implement new teaching practices in their courses and reflect on the experience. Aligned with the latest research in cognition and adult learning, ACUE's courses address over 200 evidence-based teaching practices, covering how to design an effective course, establish a productive learning environment, use active learning techniques, promote higher order thinking, and utilize assessments to inform instruction and promote learning.
Faculty will continue to learn about pedagogy and receive career-long support through ACUE's Community of Professional Practice, which provides access to member forums, expert webinars, biweekly newsletters, the 'Q' blog, and "office hours" with leading scholars in college instruction.
"It is a great honor to participate in this program," said Dr. Andrea Bucklew, associate provost of Alderson Broaddus University. "At AB, we are dedicated to providing continuing support to our faculty to sustain their use of evidence-based teaching practices. To be selected for this opportunity reflects AB's commitment and the value we place on our teaching faculty. Through this training, we can better equip our graduates to become the next generation of leaders and problem solvers."
About Alderson Broaddus University
Alderson Broaddus (AB) University is a private, four-year institution of higher education located on a historic hilltop in Barbour County in Philippi, West Virginia. Since its founding in 1871, AB has been a leader and innovator in higher education, with accolades in the health and natural sciences.
AB stands out as one of the most innovative health education providers in Appalachia, pioneering the nation's first baccalaureate physician assistant program of its kind in 1968, the first post-baccalaureate physician assistant master's degree program in 1990, and West Virginia's first four-year nursing program in 1945. For more information, visit www.ab.edu
About ACUE: The Association of College and University Educators (ACUE) believes that all college students deserve an extraordinary education and that faculty members play a critical role in their success. In partnership with institutions of higher education nationwide, ACUE supports and credentials faculty members in the use of evidence-based teaching practices that drive student engagement, retention, and learning. Faculty members who complete ACUE courses earn certificates in effective college instruction endorsed by the American Council on Education. ACUE's Community of Professional Practice connects college educators from across the country through member forums, podcasts, and updates on the latest developments in the scholarship of teaching and learning. To learn more, visit acue.org.