It was the second day of the second class in my doctoral program when the assignment was given.  The assignment sounded simple enough.  I had 20 minutes to write about a moment in life that led to a change.  What could be so hard?  I am a writer.  This is not a difficult assignment.  And yet, the first 10 minutes flew by without any kind of decision about what moment I could choose.
Change. It is a loaded word. There have been so many changes in my life. Some changes were earth shattering to me, like the moments each of my children were born, listening for their first breaths and first cries. Some changes are hardly worth remembering, like the moment my orthodontist cemented braces to my teeth when I was in the fourth grade.
Knowing that I was running out of time, I closed my eyes, took a deep breath, and a clear image of a particular moment came to me. In a flash, I knew that I had to write about one particular moment, a startling and saving moment.
The moment occurred last year, when I was in Germany, traveling around by myself for two months of my three-month renewal leave. Only three weeks of the two months was planned in any way and this moment was one of those times. I had been in Göppingen with the Peace United Methodist congregation and I was due in Bremen, at another United Methodist congregation, at mid-afternoon. I knew that I had to take a train to Stuttgart and change for a train to Bremen.
I tried not to let it show, but I was anxious—very anxious. Even though I had been riding trains for a week or so, I had had other people with me most of the time, or the train itself was a straight shot to where I was going. This time I was going to an unfamiliar train station and changing trains to go to another unfamiliar train station to be met by people I had never seen before.
Of course, my journey to Stuttgart was uneventful because it was the last stop for the train, but as the train stopped at the station, my anxiety emerged again because I only had six minutes to reach the platform for my next train. My train was a little early and my anxiety subsided a bit with a few more minutes to change platforms. I got off the train and breathed a sigh of relief to discover that the platform was very close. I would have plenty of time.
As I approached the platform, where there was no train, there was a message that was broadcast. Briefly, I wondered if I should pay attention to it, but it was in German and the extent of my German allows me to read bits of menus and order wasser mit bubbles. I continued to walk to where my train was to depart. The time came and went.
No train. No people. No departure.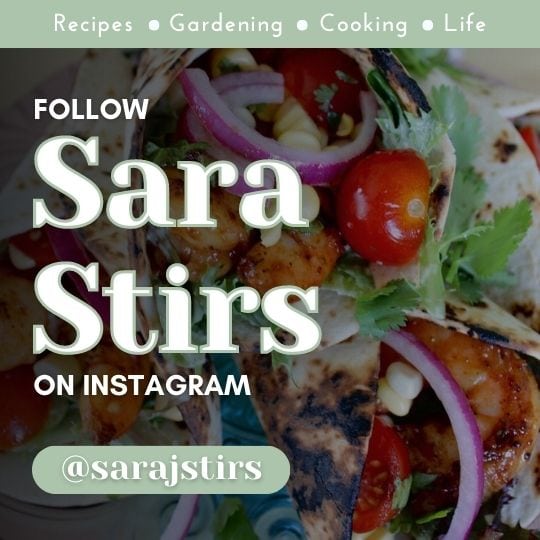 The level of my anxiety increased—welled up and overflowed. Obviously, I had missed the train. I spoke very, very little German. There was a certain time that I was expected in Bremen and I could not text my host.
I felt abandoned. I felt helpless and afraid. Friends that I could call in an emergency were no longer available, especially since my phone was not making calls. As I looked at the empty train track, I felt overwhelmed. I really did feel abandoned.
Sitting down on my suitcase, not really caring how I might appear, I closed my eyes and breathed. For me, closing my eyes and breathing, without sound, without words, is prayer and after some time breathing, I thought to myself, "I am going to ask the next person I see, if they speak English."
I stood up and began to walk. Deep inside, there was still anxiety, but I was determined. I met a young man and I asked him if he spoke English. In near perfect English he told me he did and wanted to know if I needed help, so, with a sigh, I told him what had happened.
The first thing he did was ask if I had checked the ticker. Now it is strange, but no one had even suggested checking tickers to me, and I hadn't really noticed them in the train stations, just on the trains. I looked at the ticker and realized how much information there was on that screen. So, that was my first help from this young man.
Then he took me to the information booth and helped me to discover that the announcement that I should have paid attention to told me that my train was on a different platform and that the announcement had been made in both German and English. We discovered that the next train for Bremen would be leaving in a couple of hours and that the platform would not change.
I connected Wi-Fi, which allowed me to send an email to my host in Bremen. Immediately, she responded so I knew that she would meet me at the later arrival time.
And then, the young man decided that I needed coffee, so he bought coffee for both of us and we sat and talked for a while. I told him a little more about why I was in Germany and why I was traveling by myself. Not knowing much of anything about this young man, I decided to just tell him why I was traveling by myself, that I was interested in learning more about the struggles of refugees resettling in another country and that my passion in this topic came from my own discoveries about who I am as a descendant of people long ago, who because they were starving and had no resources made a decision to become refugees and leave Germany.
He looked at me as if to consider whether I was safe or not—this young man who had already befriended a strange woman in a train station. And then he told me that he was a refugee himself, from Algeria. I hadn't met any refugees from Algeria, but I did know that refugees from Algeria are held with suspicion. I didn't ask him to tell me his story. I did ask him if he felt safe. He grinned and gave me a resounding "YES." He had just passed through all the hurdles and could now go to university. He had studied engineering and was excited to begin again, but first he wanted to explore Germany and see the country that is giving him another chance at life.
He walked me to my platform, dragging my suitcase behind him so that I wouldn't spill my coffee. I sat down on the bench, he reminded me the time for my train and told me not to move for an hour until my train came!
He said to me: I know that you will be fine.
And I said to him: You will be too.
When the time came, I got on the train bound for Bremen and my anxiety disappeared. I gazed out the window. I pondered what I learned from that moment, that experience. I listened deeply to my heart and noticed that there were thoughts and ideas and hopes and dreams emerging that I hadn't known before.
At that moment, in that experience, the difference in me would not have been obvious to anyone, but for me that experience marked a change in how I see myself and how I see the rest of the world. That moment, that experience, helped me to think about trusting God with my traveling days on renewal leave and to know that God was speaking deep in my soul, asking me to consider something different for my life. That moment, that experience helped me to think about trusting God with the rest of my ministry, with some personal things that were going on in my life, and with struggles that I was just beginning to recognize. That moment, that experience helped me to define fear in my life and to trust God to help me name it and deal with it. That moment, that experience helped me to know that I had weeks of renewal leave to listen to God speaking in my heart and to consider that my life, my purpose, my call could change.
It was that afternoon, on that train bound for Bremen, thinking about the earlier experience with a courageous young man, that I decided that I am not too old to study again, and I made up my mind to pursue my doctorate degree. It was that moment, that experience that gave me the courage and confidence to pursue study, beginning just last month, in a different country, with people from all over the world, delving into all kinds of areas that speak to my heart, in a place where study and history and beauty stand side by side. So, for the next two years I will be studying scripture, ethics, theology, climate change, refugee ministries, ecumenical ministries, social justice and so much more and I will be challenged to find ways to help people think and act and learn and love this world and its people the way God loves this world and its people.
It was that afternoon, on that train bound for Bremen, after the encounter of the morning, that I realized that I have had years of experience, working with people whose voices are often silenced by the conditions of their lives or society's prejudice toward them. Seeking justice and peace for all God's children and all of God's creation has been and continues to be part of my passion. I interpret the words of Jesus in the gospels as words that call all of us to develop hearts of compassion and to work together to make certain that all people thrive in this world.
My train ride to Bremen was so much shorter than the nearly six hours that it takes to get from Stuttgart to my destination. My mind was racing, my heart was full and somewhere in the late afternoon sun, it hit me that I have something to say to the church, something that arises out of my experience and passions, something that God is calling me to say, through preaching and writing and seeking justice and peace.
In that moment, in that experience I knew that God wanted me, wants me back in the church. And I burst into tears. How could I feel such grief and excitement in the same moment? And yet, on that sun-soaked afternoon and every day since then, this is how I have felt, knowing that there would be changes in my life.
This past Sunday, Palm Sunday, it was announced that Bishop Sandra Steiner Ball intends to appoint me as pastor of First United Methodist in Parkersburg, W.Va., beginning July 1. I leave the Upshur Parish House, having loved serving as director for nine years. I leave the West Buckhannon and Mt. Lebanon churches, feeling profound love and acceptance from them and grateful for our time together. I leave Buckhannon and Upshur County with deep gratitude for all that I have learned and received from our Crosslines neighbors, our staff and volunteers, and the whole community.
I go with a full heart, knowing that this is God's current call on my life and knowing that it is the right choice for me. I don't know what opportunities that God will set before this congregation and me, but I am excited to find out!
To God alone be glory!