BUCKHANNON — A 1969 graduate of West Virginia Wesleyan College was among the 11 people killed inside a Squirrel Hill synagogue on Saturday.
"We are very sad to share the news that Daniel Stein '69 was one of the victims of the horrific mass shooting in Pittsburgh yesterday," the school said in a statement release on social media. "Daniel was a wonderful human being and a great Wesleyan alum. Our thoughts and prayers are with his family as well as the families of other victims."
Bob Skinner, the college's vice president for advancement, called Stein "wonderful human being and a loyal alum."
"The Pittsburgh shooting is a heartbreaking story," Skinner wrote on Facebook. "It also hits home as Daniel Stein, a 1969 graduate of West Virginia Wesleyan College, was one of the 11 victims of the senseless act of violence. Daniel was a wonderful human being and a loyal alum. Our thoughts and prayers go out to his family and to the families of the other victims of this tragedy."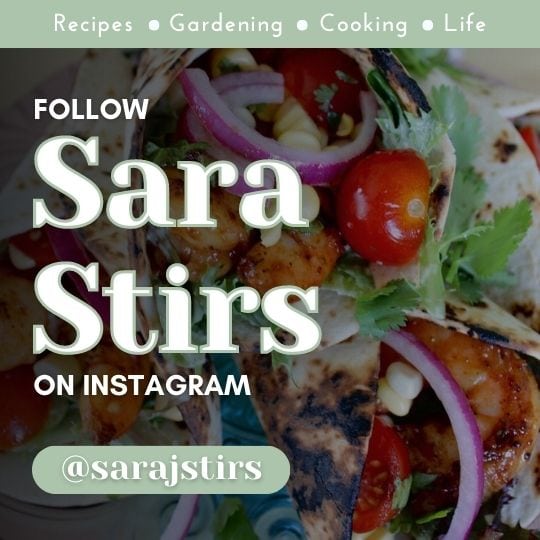 Stein's son, Joe, posted a heartbreaking photo to Facebook of Daniel holding his 7-month old grandson.
"Yesterday was the worst day of my life," Joe Stein wrote alongside the photo. "My dad's life was taken at the Tree of Life shooting. My mom, sister and I are absolutely devastated and crushed! Our lives now are going to have to take a different path, one that we thought would not happen for a long time."
"My dad was a simple man and did not require much. In the picture below he was having a great day doing two things he loved very much. He had just finished coming from synagogue, which he loved, and then got to play with his grandson which he loved even more! We love you dad more than you'll ever know!"
Stein's nephew remembered his uncle as an well-liked man with a dry sense of humor.
"He was always willing to help anybody," Steven Halle told the Pittsburgh Tribune-Review. "He was somebody that everybody liked, very dry sense of humor and recently had a grandson who loved him.
"This is going to be a horrible loss for the baby, growing up without a grandfather," said Halle, 55, of Pittsburgh's Regent Square neighborhood. "We're still trying to get everything together with my aunt and my cousins. It's really hard right now."
"I think everybody was in a fog today," he added. "Everybody and their families are going to pull together and get through this. It's a tragedy."
Others also recalled Stein's giving attitude.
"You call on him for a tough task, and he'll do it without looking for any kind of pat on the back or plaque or anything," Barton Schachter, a past president of Tree of Life and former executive for the Jewish Community Center, told the Pittsburgh Post-Gazette. "He had this phenomenal ability to smile. He could make the situation light and happy."
According to the Washington Post, Stein was a member of the New Light Congregation, one of three congregations that held services in the same building as Tree of Life. He had served as president and on the board of directors of the synagogue and most recently was president of the Men's Club.
Federal authorities say Robert D. Bowers, 46, killed eight men and three women inside the Tree of Life Synagogue Saturday. He faces 29 federal charges, including 11 counts of obstructing the exercise of religious beliefs resulting in death.
Bowers told a SWAT operator while receiving medical treatment that he wanted "all Jews to die, according to the criminal complaint. He regularly posted anti-Semitic threats and conspiracy theories online.
"It's a very horrific crime scene," Wendell Hissrich, Pittsburgh's public safety director, told reporters Sunday. "It's one of the worst that I've seen, and I've been on some plane crashes. It's very bad."
Bowers was armed with an AR-15 assault rifle and at least three handguns, Robert Jones of the FBI's Pittsburgh Field Office said Saturday.
Officers were sent to the shooting scene one minute after receiving the call at 9:45 a.m. Saturday. Bowers spent 20 minutes inside the synagogue before police arrived, FBI Special Agent Robert Jones said.
When Bowers tried to leave, two police officers confronted him and they exchanged gunfire before Bowers retreated back into the building. Both officers were wounded.
Additional officers entered the building and again exchange gunfire with Bowers, with both the suspect and another officer being injured. Bowers eventually surrendered.
The 11 killed were:
Joyce Fienberg, 75, of Oakland, City of Pittsburgh
Richard Gottfried, 65, of Ross Township
Rose Mallinger, 97, of Squirrel Hill, City of Pittsburgh
Jerry Rabinowitz, 66, of Edgewood Borough
Cecil Rosenthal, 59, of Squirrel Hill, City of Pittsburgh
David Rosenthal, 54, (brother of Cecil), of Squirrel Hill
Bernice Simon, 84, of Wilkinsburg
Sylvan Simon, 86, (husband of Bernice), of Wilkinsburg
Daniel Stein, 71, of Squirrel Hill, City of Pittsburgh
Melvin Wax, 88, of Squirrel Hill, City of Pittsburgh
Irving Younger, 69, of Mt. Washington, City of Pittsburgh