MORGANTOWN, W.Va. – West Virginia will be eyeing an NCAA championship attendance record later this week when the WVU Coliseum becomes the venue to crown this year's NCAA rifle champion.
The two-day extravaganza begins on Friday morning with the smallbore event and concludes on Saturday with the air rifle competition.
In addition to 19-time NCAA champion West Virginia, seven other teams will be in Morgantown along with eight individual qualifiers, meaning 48 total competitors will be shooting on the Coliseum floor this weekend.
It's the first time an NCAA championship event has ever taken place on West Virginia University's campus.
"This is going to be a pretty unique event for Mountaineer fans, and we're excited to be a part of it," Nathaniel Zinn, West Virginia's assistant athletics director for sports marketing, said. "We market special events from time to time and this would qualify as that."
According to Zinn, more than 500 advance tickets have already been sold for the two-day competition, which is about what a typical NCAA rifle championship event draws over two sessions.
The NCAA hasn't tracked attendance figures for its rifle championships but it is believed that Alaska Fairbanks once drew more than 1,000 spectators for its two-day event back in 2007.
Zinn's staff has been actively promoting this year's championships for the last four months to help increase awareness. A media event organized by team publicist Shannon Wolfgang held in the Shell Building a couple of weeks ago gave invited guests the opportunity to shoot at some targets, also increasing awareness.
An advertising campaign has also been underway for a while now.
"We have been in contact with the NCAA for their branding, graphics and advertising pieces to help promote the event," Zinn said. "They have also provided a TV and radio spot for us and we've taken all of that and incorporated it into our marketing plan."
West Virginia coach Jon Hammond has his fingers crossed the weather will cooperate this weekend and perhaps WVU can approach 2,000 for the two sessions.
That's a figure the Mountaineers frequently hit for gymnastics events at the Coliseum, or other special events.
"It's a good weekend," Hammond said. "There is not much going on other than an away (men's) basketball game. If there is good weather, hopefully a lot of people will come and stop by.
"I think we have a good chance, just on Saturday alone, to reach (1,000). It's exciting because we've got more tickets presold than anyone else and we're just in a good location to have this event."
Besides West Virginia, four of the other seven teams competing this weekend are within driving distance– defending national champion Kentucky, Army, Navy and Murray State.
Army coach Web Wright and Navy coach Mike Anti are WVU rifle alums, as is Air Force assistant coach Dave Johnson.
Memphis head coach Dan Hermsmeier, once a graduate assistant coach on Hammond's WVU staff, will also be here this weekend coaching Levi Clark, one of four individual smallbore qualifiers competing.
Hammond was hopeful to see former WVU coach Marsha Beasley's Ole Miss Rebels team here as well, but unfortunately it was unable to shoot a qualifying score.
The coach is expecting more than 40 former WVU shooters, plus former Mountaineer coach and Olympic gold medalist Ed Etzel, to be at the event this weekend.
"I know a lot of alums are coming back, and we're just in a good place in terms of the rifle community being within a three-, four-, five-hour radius," he noted.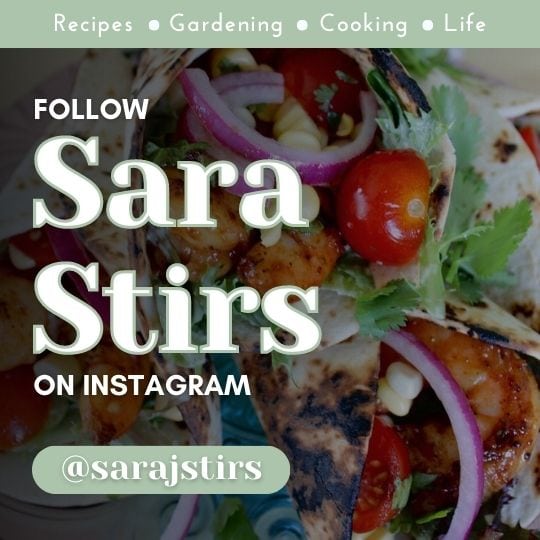 Hammond said an informal alumni get-together is being planned for Friday night at a downtown restaurant.
Making the NCAA Championships in Morgantown a possibility is the new mobile rifle range purchased a few years ago through the generous donation made by former West Virginia placekicker Bill McKenzie, who is also expected to be in Morgantown for this year's championship.
The bid West Virginia submitted to the NCAA initially listed the WVU Shell Building as the original venue for the 2019 championships, but Hammond had always had his eye on the Coliseum instead.
"The Coliseum is a much grander venue and more of a sell for people to come and watch," he admitted.
WVU held its first-ever match inside the Coliseum last October, giving the Mountaineers a dry run for this weekend's championship.
Hammond admits his team's unfamiliarity with the Coliseum will equalize things a little bit because it's not a true home range such as is the case with other host venues.
The sheer size of the facility will also provide a challenge for the competitors. It will be more of an amphitheater-style for the event, putting it on par with some of the major international venues used in the sport.
"The last few places have either been a basketball arena or an indoor track," Hammond said. "Last year it was at The Citadel in its basketball arena, but obviously the Coliseum is much bigger. They did use their big scoreboard in the middle, which we will be able to do as well."
Zinn said spectators will be confined to just half of the arena to keep the area behind the targets unoccupied. The competitors will be shooting into a backdrop set up in front of where the student section is located for home basketball games.
Usual Coliseum concession items will be available in the areas open to the public, according to Zinn.
"Fans will be able to leave and come back as long as they have their ticket," he noted. "We felt that was a key point so someone didn't feel like they had to sit in one place for a long period of time."
In addition to the video board and a large portable projection screen that will be erected above the shooting backdrop, fans will be able to keep up with the action on monitors located throughout the concourse.
There will also be some in-event entertainment as permitted by the NCAA.
There is a decorum in rifle similar to what fans are accustomed to in golf, but cheering and crowd participation is certainly a big part of the rifle championships.
"The finals are definitely the most exciting part," Hammond explained. "The top eight competitors from everyone there will make it to the final and then basically it's a certain number of shots and the lowest person has to sit down. Then some more shooting and the next lowest person has to sit down.
"There is usually a lot of crowd noise and cheering as we get nearer to the end of the event," Hammond added.
A welcome banquet for the competitors will take place Thursday night at the Waterfront Marriott, and the NRA will have its annual All-American banquet on Saturday evening to conclude the weekend.
Friday's competition will begin at 9:30 a.m. while Saturday will get underway at 9:54 and Hammond expects action to conclude by mid-afternoon on both days.
"I think there will be some curiosity among Mountaineer fans," Hammond predicted.
Next year's rifle championship will be at Kentucky, followed by Ohio State in 2021 and NC State in 2022.
The earliest the championship could return to Morgantown is 2023 when the next four-year block of bids are entertained.
"That will be perfect timing for us because we will have had this event and people will get an idea of how they liked it and maybe we will be able to bid it again. It's not something you want to do too often, so we'll see how this goes," Hammond concluded.
Advance tickets are still on sale and can be purchased through the official NCAA championship ticket website.