BUCKHANNON – In an effort to spread awareness about one of the state's leading causes of death, a student-run organization will host a Suicide Prevention Walk this Saturday.
West Virginia Wesleyan College's WE LEAD – Wesleyan Engaging Leaders through Education, Awareness and Development – Invisible Illness is a social justice team that advocates for invisible illnesses that vary from physical conditions to psychological disorders, all while trying to combat the stigma associated with mental illness.
On Saturday, the team will welcome the community to participate in a prevention walk at the West Virginia Wesleyan College football field to raise awareness about suicide and to raise funds to assist students seeking on-campus counseling and therapy.
The WE LEAD team was created in the Spring of 2016 by Arin Shatto and Tabby Swanson, and currently has three additional members of the team, sophomore Jaimee Martin, freshman Shay Miller and junior Casey Stallman.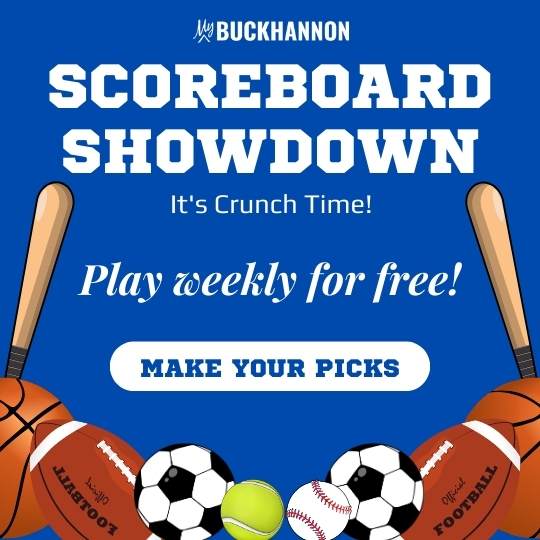 "The message behind the group is to create a space for individuals to feel safe, validated and respected talking about their mental health and discussing ways in which we can take action to create similar frameworks on a larger, more institutional scale," said team coordinator Arin Shatto.
Though the group has been in existence since 2016, this year will be the first for the suicide prevention walk.
"Several of our teammates had seen on social media last year that suicide prevention walks had taken place at larger schools across the country, and we decided this would be an excellent event to bring to the Buckhannon community, especially given the loss of our beloved classmate, Garret Seech," said team leader Casey Stallman.
Seech, 21, died of suicide Oct. 12, 2018.
Stallman went on to say that hosting the walk during the spring semester gave the team adequate time to engage the Buckhannon community as well as WVWC campus members.
"We saw it as a hopeful way to move toward the future," she said.
So, what message do team members hope participants take away from the walk?
"Ultimately, we want participants to know that they are welcomed to be vulnerable and powerful," said team coordinator Tabby Swanson. "This is a cause that many shy away from discussing or advocating for, but we hope to create an environment where peace can be promoted and carried out positively into the world."
While some might feel that their participation in the walk may not have a significant impact on the real-world issue of suicide, Shatto wants folks to know "it could."
"It could help those who have lost a loved one to suicide, or attempted themselves, find comfort in knowing that others do care. Perhaps it will let those around you know that you're an ally who can be trusted with deep internal struggles," she said. "Your participation in the walk also expresses a powerful notion of solidarity and empathy. We hope that you will join us in recognizing the prevalence of suicide and your interest in working to create positive changes in your community."
With a $5 registration fee, all funds go toward the counseling fund, which has been established to assist students with copay charges for on-campus counseling services.
"This is especially beneficial for those students who do not want the charges to be visible to their parent/guardian and for those who have medical insurance independent from their parent," said Stallman.
Registration and check-in for the walk will begin at 10 a.m. at Cebe Ross Field located on Wesleyan's campus.
The opening ceremony will kick off the event at 11 a.m. Following will be an estimated 1.5-mile walk around Main Street and Florida Street. The Suicide Prevention Walk is predicted to end around 1 p.m. with a closing ceremony in front of Wesleyan's chapel.