BUCKHANNON – Now that the air has turned crisp and the leaves are changing to the warm shades of autumn, there's plenty of opportunities to appreciate the season.
So many, in fact, that My Buckhannon decided to compile a list of all of the Halloween and fall-related events we could find.
And while some people prefer ghosts, graveyards, monsters and mummies, others would rather spend time painting pumpkins, enjoying piping hot apple cider and leaf-peeping.
That's why we've decided to divide our list into the two categories of ongoing activities and one-time events – the family-friendly and the frightening.
We've also added a list of trick-or-treating and trunk-or-treating events for kids featuring costumes and candy. If we've missed anything, please shoot us an email at news@mybuckhannon.com so we can be sure to add it to our compilation.
The family-friendly
-Pumpkin patch and daytime corn maze, Green Acres Farms
In Rock Cave, Green Acres Farms and Greenhouses will be offering up activities for the whole family. From 11 a.m. until 6 p.m. on Saturday and Sundays through Oct. 28, the Upshur County farm will open its gates for attendees to leisurely roam through the pumpkin patch; try to find their way out of the daytime (read: kid-friendly) corn maze and enjoy a tasty snack or cup of hot chocolate.
Activities, including bounce houses and games, will be available. Ticket pricing for the daytime corn maze is $9 for ages 13 and up, $7 for children 3-12 and free for children 2 or younger. Tickets cover the hayride, corn maze and pumpkin patch, which is only open during daytime hours.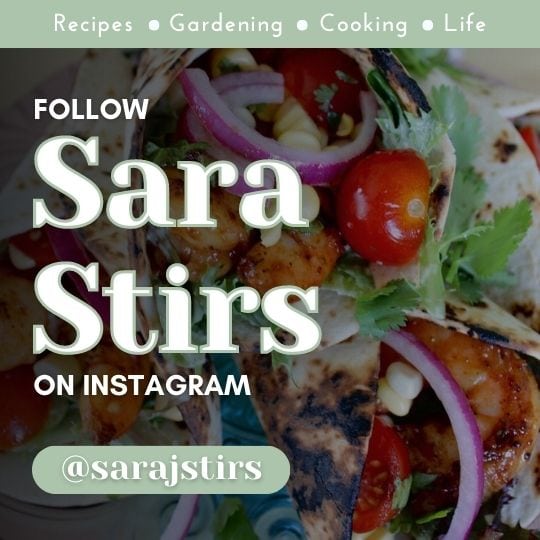 Green Acres Farms is located at 71 Fish Hawk Dr., just 2 miles south of the West Virginia Wildlife Center if you're traveling from Buckhannon. Take the first left after passing Rock Cave Elementary School, and if you plan on bringing a large group, call Patti ahead of time at 304-997-9656.
-Fall hay rides, West Virginia Wildlife Center (game farm)
If you're so inclined, before heading to Rock Cave, stop in French Creek for a relaxing hayride through the West Virginia Wildlife Center. From 4:30 until 7 p.m., you and your family can enjoy a colorful ride through the woods with the chance to see some of the state's diverse wildlife.
Admission is $4 for ages 16 and up, $2 for children 3-15 and free for children under 6. Hitch a hayride Friday and Saturday, Oct. 19-20. Questions? Give the center a call at 304-924-6211.
-Spooky Night Tours, West Virginia Wildlife Center
Hop off the hay wagon and onto your feet to see if anything eerie is afoot during the Wildlife Center's annual Spooky Night Tours. These guided walking tours of the animals and exhibits will take place from 7-8:30 p.m. Friday, Oct. 19 and Saturday, Oct. 20. Bring your flashlight and take your best guess at which animal's watching you! Admission is $4 for ages 16 and older, $2 for ages 6 to 15 and free for children under age 6.
The frightening
-Night time haunted corn maze, Green Acres Farms
When the lights go down in the country, goblins, goblins, zombies, witches and warlocks emerge from wherever they've been hiding to haunt those who dare to wander through the haunted corn maze. On Friday and Saturday evenings from 7 p.m. until 11 p.m., entrants can also take in haunted hayrides, which don't get underway until the darkest part of the night.
-Haunted house, Stockert Youth and Community Center
At the end of October, the SYCC plans to "creep it real" by hosting a frightfully fantastic haunted house. From 7 p.m. until midnight on Friday, Oct. 26, SYCC will be filled with all forms of the undead. Enter if you dare; kids 12 and under must have an adult present. Tickets cost $8 per person. Call SYCC with questions at 304-473-0145.
Costumes and candy
-Upshur County Youth Soccer trunk-or-treat: Saturday, Oct. 20 from 5-7 p.m. at the fields on Brushy Fork Road.
–Buckhannon Eagles annual kids' Halloween party and trunk-or-treat: Saturday, Oct. 27 from noon to 3 p.m. in the Eagles' parking lot. Those who wish to distribute candy should arrive at 11:30 a.m.
-Chapel Hill United Methodist Church trunk-or-treat: Sunday, Oct. 28 at 5 p.m. in the upper parking lot; rain location is in the basement.
-Public Safety Complex trunk-or-treat: Tuesday, Oct. 30 from 6-8 p.m. in the PSC parking lot.
-Citywide trick-or-treating: Wednesday, Oct. 31 from 6-7:30 p.m.
-Countywide trick-or-treating: Wednesday, Oct. 31 from 6-8 p.m.
The Boo-tiful Benefits
-A Wicked Affair benefiting Mountain CAP Child Advocacy Center: Saturday, Oct. 27 from 7-11 p.m. at the Event Center at Brushy Fork. A Halloween Grim Reaper Elimination with a Stonewall Resort package as the grand prize. Costume contests with cash prizes. General admission $10, elimination ticket $25. Cash bar and light fare. For tickets or more information, call 304-473-0020 or visit facebook.com/mtcapcac.
–LUV 4 Animals Howl-o-ween adoption event and costume contest: Saturday, Oct. 27 from 11 a.m. to 2 p.m. at Southern States in Buckhannon. Looking for a new furry friend or just feel like dressing up the one you already share your home with? Stop by this benefit, where you'll find animals from the Lewis-Upshur Animal Control Facility up for adoption and baked goods for sale to raise funds for vetting and supplies. Kids and pets can compete in a costume contest that begins at 1 p.m.