BUCKHANNON – The Upshur County Senior Center is still searching for funding to ensure it can sustain its Meals on Wheels deliveries to county residents after Buckhannon City Council tabled a funding request from the organization.
At its most recent meeting June 15, city council voted to table the request – at least for now – because city officials believe there may be some financial relief on the way from the office of West Virginia Governor Jim Justice. In addition, the situation is not likely to become dire until Sept. 30, 2023 – the end of the senior center's current 2022-2023 fiscal year.
Upshur County Senior Center Director Tracie Thompson originally appeared before city council in May to appeal for financial support from the city to fill a substantial gap in Meals on Wheels funding for the 2023-2024 fiscal year, which begins Oct. 1.
At the time, Thompson said West Virginia's Bureau of Senior Services had slashed per-meal funding reimbursement for the center's Meals on Wheels program. When the COVID-19 pandemic struck, the Bureau of Senior Services bumped up the per-meal reimbursement to senior centers across the state from $5.25 to $7.50 and instructed them to add as many older and disabled people as possible to their Meals on Wheels delivery list, she said.
Then, as the pandemic waned, that funding reverted back to its prior level, and senior center staff only found out about the cut May 3 – just eight days before it went into effect May 11, Thompson said. She told council members the senior center is facing a deficit of $145,000 to $150,000 in their 2023-2024 fiscal year budget as a result of the change.
"We're looking at a large deficit or large gap around $145,000 to $150,000 next fiscal year because of this, so we're starting our fundraising with you and going beyond that to try to fill this gap because I don't want to have to go to somebody who's on Meals on Wheels and say, 'I'm sorry we can't do this anymore,'" she said at council's May meeting.
To make matters worse, rising food prices also now mean it takes about $10-$13 to cover the cost of each meal, Thompson added.
At its June 15 meeting, Mayor Robbie Skinner explained that council had referred the matter to its Revenue & Expense Review Committee, which recommended that council table the matter. Skinner, who sits on that committee, explained the rationale.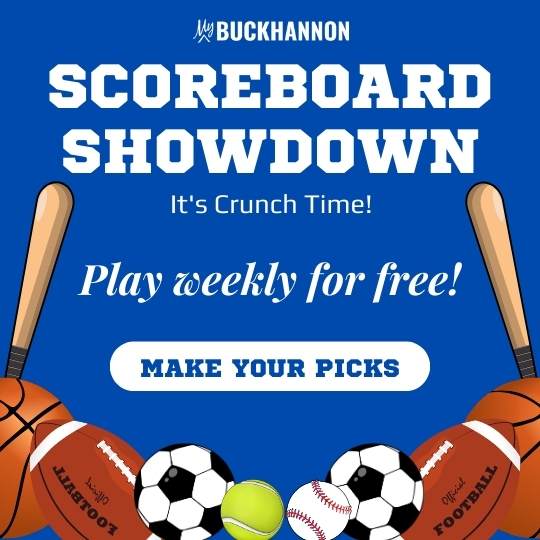 "We recommended that it be tabled because we do think there are going to be some changes made from the governor's side of things that are going to correct this situation, so we're kind of in a holding pattern to see where things are," Skinner said. "Their fiscal year actually doesn't begin until October, so we have some time, and we're just going to kind of wait and see what happens there. If we need to come back to the table, we can; I just wanted to give you all an update."
The minutes from that committee's meeting also noted that it was close to the end of the city's fiscal year – June 30, 2023 – so the funding request could not be fulfilled out of the 2022-2023 budget.
Last week, Thompson said she hadn't received any updates from the governor's office indicating that the decision about Meals on Wheels funding would be reversed.
"We haven't heard anything from the governor," she said.
Thompson said Sen. Robert Karnes, R-11, did ensure her that the governor had a plan to grant relief to senior center's Meals on Wheels programs, but she was unclear on what that plan was.
Justice's office did not respond to several inquiries about Meals on Wheels funding when My Buckhannon contacted their media representatives last week.
Thompson said the Senior Center can cover the cost of meals for the remainder of the current fiscal year through Sept. 30 with lottery monies allocated to senior centers, but she's been exploring other options to shore up funding for the next fiscal year.
"The additional funding from COVID is gone; we have to cover that ourselves at the end of our fiscal year for August and September," Thompson said. "We have the lottery money, and we're able to use that to cover our deficit."
Thompson said senior center officials are now budgeting for the next fiscal year and are considering establishing a new donors program.
"In response to all this happening, we're starting our own donor program with different levels of donations through the Neighborhood Investment Program," she said. "That program will give tax credits to people. If they donate, they receive half of that back, so if they donate $500, they get $250 back in personal income tax. If people would like to give, this is one of the things we're trying to do."
The Neighborhood Investment Program is run through W.Va. Community Advancement and Development, or WV CAD, a division of the state Department of Economic Development.
Thompson urged community members to stop by the Senior Center at 28 N. Kanawha Street to learn more about programming.
"Come in and see the Senior Center and try to understand what we do," she said. "People under 60 can come and attend activities, too, but it's not free for them [like it is for adults 60 and over] because there's a charge from the instructors."
Check out the Senior Center's website or follow them on Facebook.