BUCKHANNON – On Tuesday, the Upshur County Board of Education introduced a new member – Buckhannon-Upshur High School senior Evan Trent.
Trent will serve as the student representative to the board, officials said Tuesday at the board's meeting at Buckhannon Academy Elementary School.
"During the last quarter of our school year, we asked our Buckhannon-Upshur High School Principal Eddie Vincent to select a senior student who will serve as a student member of the board of education," Superintendent Dr. Sara Lewis Stankus said. "We have had a student representative before, but we decided it was important to bring the student voice back to the board."
Stankus added that Trent's input will allow the board to factor students' perspectives into their decision-making processes.
"Young people in Upshur County have been agents of social change for many years," Stankus added. "They bring to us, their optimism and passion for creating change in our education system. Mr. Trent will serve as a critical part of our learning about education, teachers and administrators. He will be able to advise us and give us recommendations through the eyes of the student. Mr. Trent has gone through 13 years in Upshur County Schools, he will help us realize how best to appropriate student interests. We look forward to his time serving as a board member."
Vincent said Trent was "as good as we have got," when he introduced the new student member to the Upshur County BOE.
"Everything we have asked him to do, he comes through for us," Vincent said. "He is above a 4.0 student who I am sure will do some great things in his life. Above all, he is a nice guy. He has done a lot for us, and he is a great representative of our student body. He has a tough schedule. He works out and takes good care of himself. He makes good decisions."
Board vice president Katie Loudin said Trent is a familiar face.
"He helped out last year with the election forums and our superintendent candidate forums," Loudin said. "Thank you for your service."
"The great thing is when you ask him to do something, you don't have to worry about it. It gets done," Vincent added. "I don't have to second-guess him or worry about him. And you will be impressed."
Trent said he thinks it will be a positive to have student representation on the board of education.
"I think it's good to have a student to represent themselves and say their part for the student body," he said, adding that he will not have a vote on board of education matters. "They will ask me for recommendations and advice and how I feel about certain topics."
Trent is the son of Scott and Lynette Trent of Buckhannon. He has lived in Buckhannon all his life and attended Buckhannon Academy Elementary School and Buckhannon Upshur Middle School. At B-UHS, Evan is very active in YLA.
"I am actually the president of the Youth in Government Club," he said. "I love this program. It is really fun. I got into it because of my brother when he told me it was so fun. I wasn't really into politics, but after I went, I decided it was great fun."
Evan is also a member of student council where he works with other members to organize Homecoming and Prom events.
"This Thursday, we are organizing a beach party as a reward activity for students who did not have any absences or tardies for February," he said. "I take a lot of AP classes, and I am a part of the math team. We will compete in math field day."
Trent is a member of the Christian Fellowship Church where he is a part of the youth group.
Following high school, he plans to attend West Virginia University and major in exercise physiology, and then hopes to go to graduate and medical school.
"I want to be a doctor," Trent said.
Board president Dr. Tammy Samples said she is pleased to have a student representative on the board of education.
"The student board member brings a unique perspective to the table," Samples said. "In the past, the student members spend time speaking with student groups and then bring any concerns or questions to the board. This partnership allows contact and interaction with another stakeholder group."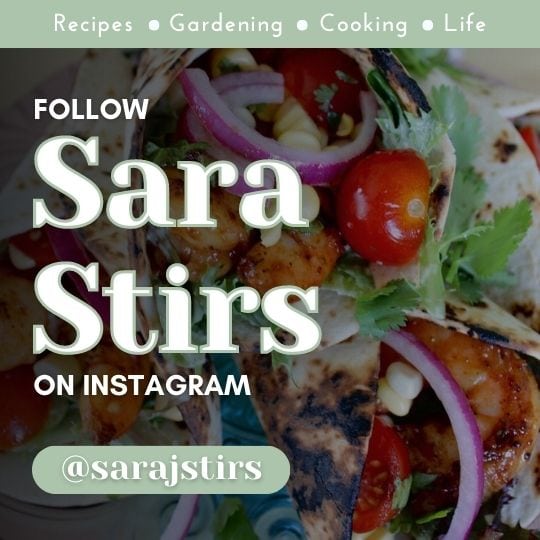 Also, during Tuesday's BOE meeting, members voted unanimously to approve the 2019-2020 school calendar. Upshur County Schools Curriculum Director and Facilities Manager Tim Derico said the calendar was very similar to the current school year calendar.
In the approved calendar, Aug. 13 will be the first day on campus for students in pre-K, kindergarten, sixth and ninth grades; Aug. 14 will be the first day of school for all students. Other relevant dates include Nov. 25-29 as Thanksgiving break. Winter break will be Dec. 23, 2019 through Jan. 3, 2020.
The final day of school is scheduled for May 22.
Earlier in February, West Virginia Legislators considered a bill, sponsored by Del. John Kelley, R-Wood, which would change school calendars to 170 days instead of 180 days and would set the school year to begin no earlier than the day after Labor Day and end before May 31. If it passed, this would take effect for the 2020-2021 school year.
During Tuesday's meeting, members also heard a presentation by West Virginia University Cooperative Extension Service members Craig Presar and Tasha Harris. They requested funding for the 2019-2020 fiscal year for school enrichment programs.
The BOE gave unanimous approval for a memorandum of understanding for the "Home Grown" teacher shortage solution with Glenville State College. This will allow Buckhannon-Upshur High School junior and senior students who wish to teach to start taking college-level classes during their high school years; it will also allow for a mentor/tutor for those students who graduate and come back to their hometowns to teach.
Williamson Shriver Architects, Inc. was selected unanimously as the architect for the comprehensive educational facilities plan, beginning July 1, 2019.
The next Upshur County BOE meeting is scheduled for Tuesday, March 12, 2019 at 7 p.m. at Buckhannon Academy Elementary School.