BUCKHANNON — The superintendent of Upshur County Schools confirmed that four students and five employees have tested positive for COVID-19 as of Wednesday evening.
Dr. Sara Lewis-Stankus said the four students who tested positive for the coronavirus include one at Buckhannon Academy Elementary School, one at the Fred W. Eberle Technical Center, one at French Creek Elementary School and one full-time remote student.
"We are currently at a total of four students and still holding at nine total cases amongst faculty, staff and students," Stankus said in a message to My Buckhannon.
"We are following the information provided by the Upshur-Buckhannon Health Department as testing is ongoing," Stankus added. "We are working with county commission and UBHD to offer another free testing event [Thursday] at B-U High School, from noon to 6 p.m. in the parking lot."
According to an email from county officials, the free testing is available to all residents, including asymptomatic people, and proof of health insurance is not required. However, anyone wishing to be tested should bring some form of identification, such as a driver's license or a proof of address.
Anyone under the age of 18 is required to be accompanied by a parent or legal guardian.
Stankus described the situation surrounding COVID-19 positive results as one that, by nature, fluctuates.
"As you know, this is a very fluid situation that continually changes," she said.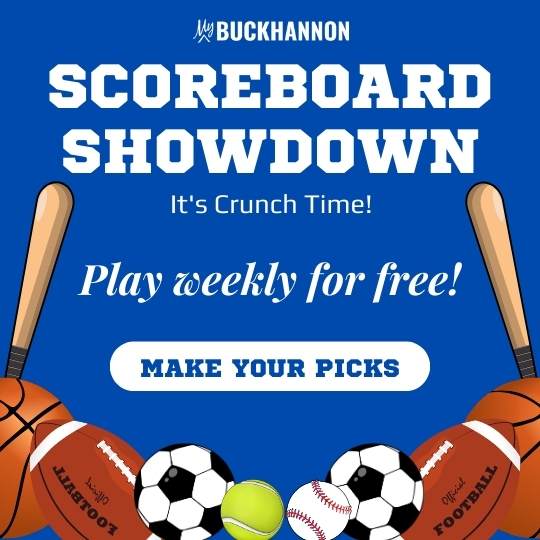 Upshur County Schools plans to publish additional information in a press release Thursday, Oct. 8.
According to My Buckhannon's daily COVID-19 update on Wednesday morning, Upshur County saw another surge of new COVID-19 cases today with the West Virginia Department of Health and Human Resources announcing that 19 new cases have been identified locally.
The record daily increase means Upshur County now has the highest rate of infection rate in the state, surpassing both Barbour and Tucker counties.
Schools are closed to students this week after Upshur County was categorized as red on the Saturday evening School Alert Map. At an emergency meeting Wednesday, the Upshur County Commission voted to close the courthouse through Oct. 21 due to the recent outbreak.