TENNERTON – Youth will be served for the 2023 version of the Buckhannon-Upshur soccer Buccaneer program.
That is because the 21 preseason player roster that veteran head coach Mike Donato welcomed on Monday features 11 underclassmen including a large class of seven freshmen which make up a third or the roster.
"Right now, we are young and we're looking at an active roster of 21," noted Donato, who is beginning his 15th year as head coach of the Buccaneers. "Although that doesn't suit us for a junior varsity team again this season, it does create a lot of good competition for limited varsity spots. Guys know that they will have to fight for every minute of playing time because we'll have a line of people ready to step in."
The team will have a different look to it this season as Donato will look to replace six starters that are no longer on the team either via graduation or they simply didn't return to the squad.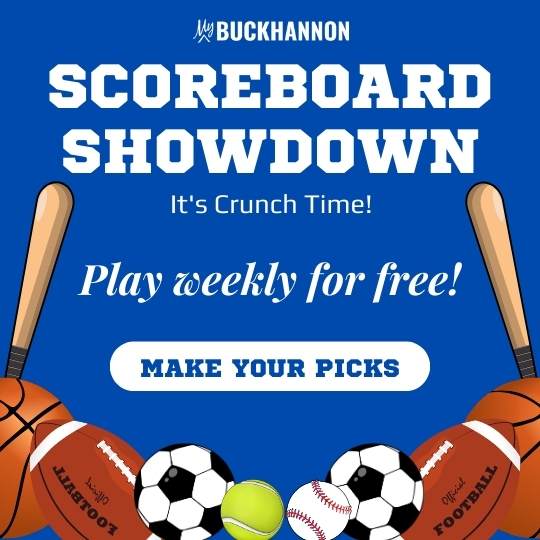 "Our biggest challenge is working to replace the six varsity starters we lost between graduation and players not returning," stated Donato. "Again, I love the open competition and the approach of the coaching staff to look at all possibilities as far as formation changes and using players in different positions."
Donato said this first week has gone well for his young team.
"The first few days have gone well," remarked Donato. "The benefit of good attendance during the three-week period in June is it allows us to get the freshman and new players acclimated to our way of doing things, and gets our returning players back in a routine. So, when we officially start, we're able to focus more on tactics and formation. My main expectation this first week is to see how well the new group gels together. During June, attendance in inconsistent so it's hard to get a true feel of the team, so seeing guys come out in uniform and building routines and relationships is vital."
Donato said he has seen several good signs from his team as he works on bringing the team together as a cohesive unit.
"So far there really hasn't been one major strength but a few things that could be a sign of good things going forward," said Donato. "The freshman have adapted well to the high school level so far and veteran players with lots of varsity experience under their belts, so I'm excited to see how that leads to our progress going forward."
The Bucs will open their season Wednesday, Aug. 16 hosting Morgantown at 6 p.m.