BUCKHANNON – The City of Buckhannon is no longer playing around with chronic parking policy violators who aren't paying the excessive number of tickets they've accumulated.
Buckhannon Council, at its Jan. 5, 2023, meeting approved on second and final reading Ordinance 462, which provides for the use of parking boots – i.e., vehicle immobilization devices – and towing to enforce existing parking ordinances in extreme cases where habitual violators repeatedly fail to pay outstanding tickets, appear in municipal court or otherwise respond to legal summons.
Approved on first reading at council's Dec. 15 meeting, the ordinance originated at an August 2022 Consolidated Public Works Board meeting at the request of City of Buckhannon Municipal Judge Helen Echard.
The ordinance authorizes "the mayor or his or her designee, including any authorized member of the Buckhannon Police Department, [to] enforce the provisions of the [city's parking ordinances, 409, 422, 435, 447, 454] through the towing of the offending vehicle, including through the use of third-party towing services, or through other means including the use of vehicle immobilization devices (such as parking boots)."
At the Jan. 5 meeting, city attorney Tom O'Neill said there had been no amendments to the ordinance since council approved it on first reading in December.
"This is the second of two readings and there have been no amendments since the last meeting," O'Neill said. "This does not require a third reading because it does not implement any fine, fee or cost associated with the removal of the boots, so that is why it can remain a two-reading ordinance."
City recorder Randy Sanders made a motion to approve the ordinance on second and final reading, which councilman David McCauley seconded. However, councilman CJ Rylands had a few questions and comments.
"We're taking this measure to modify the behavior of chronic violators, so just say we know that someone already owes us $1,500 and they get the boot today, are they held accountable for the whole $1,500 dollars to get their car back?" Rylands asked.
O'Neill said that's the standard practice.
"If [the offender] has gone through all of the warnings that are granted, all of the summonses that are issued, the letters, the notices and reach a point where this alternative has to be resorted to in order to have them meet their obligations to the city to rectify – to pay the fine – then I would expect that the municipal judge would expect the whole fine to be paid," he told Rylands. "I just can't imagine anything different."
Rylands, who has long been an advocate for more lenient downtown parking policies, said he didn't "necessarily agree" with the new ordinance.
"But already had this conversation," he said. "You know, we've worked hard to reduce the punitive nature of our parking plan, but if somebody's thumbing their nose in your face or however you want to phrase it, I guess you've got to take steps like this."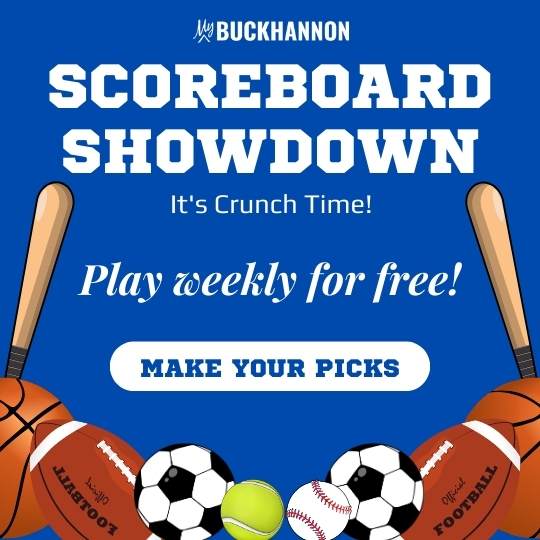 O'Neill said the new ordinance's purpose is to ensure the city's laws are being enforced.
"The city has to back up its laws and if the laws are being flagrantly violated, then the city has to use the options that are available to it," he said.
Mayor Robbie Skinner asked Rylands if there were any modifications he would like to add to the document, and Rylands said he was concerned that the ordinance didn't explicitly state that all of the overdue fines had to be paid at one time for an offender to redeem their vehicle.
O'Neill said entering into a payment plan is an option.
"[Offenders] are entitled by law to enter into a payment plan, and I would say that as long as they are complying with the payment plan set up through the Municipal Court, then that would enable them to get their vehicle back, but they would have to meet the requirements that the judge sets out in order to get the vehicle back," he said.
City recorder Randy Sanders said there's some benefit in allowing a gray area because it allows the municipal judge to use discretion.
"That's one of the reasons you don't put it in hard-line exactly how it has to be adjudicated at the end," Sanders said. "That's why we have a judge and that's why people come in and they're heard and so forth."
Skinner said the law enforcement officers and the municipal judge exercise discretion. That sparked councilman Jack Reger to raise the issue of public perception of Buckhannon's parking laws. Reger said some members of the public who have approached him don't feel the city's parking ordinances are always enforced justly.
O'Neill told provided some guidance on the enforcement of laws generally, explaining that law enforcement officers and/or parking enforcement officers must witness an offense to charge someone with an offense.
"If a person is getting away with parking illegally, I would suggest that maybe it's because they just haven't been caught yet, and it's not that they are being treated differently than anyone else," O'Neill said. "I think that our parking enforcement officer and the city police enforce our laws fairly and equitably regardless of who is causing the infraction."
O'Neill, who was a city council member at the time, referred back to a city controversy from several years prior pertaining to the use of a license plate reader.
"Many of you recall that controversy," the city attorney said. "The attitude was that we do not want to live in a surveillance state where license plate readers are driving or walking up and down the street, running numbers and checking them against databases at all hours of the day or night. Similarly, the flip side of that concern is that sometimes offenders will not be caught, and so you can kind of have things one way or another but not both. You can either live in a surveillance state or occasionally some people are going to get away with offenses, and it's up to the council and any law-making body to balance those two forces or competing concerns. That's why you're the lawmakers."
Council approved the ordinance unanimously on second and final reading, and it goes into effect 30 days from adoption, or Feb. 4, 2023.