A quirk in one of the calculations used to determine the coloring of the official W.Va. Department of Education weekly school map means Upshur County remains yellow as of Nov. 14, although that could be retroactively upgraded as a backlog of confirmation tests are returned.
The current yellow classification on the official Saturday map means the state will, for now at least, permit Upshur County schools to reopen next week despite a red-level rate of community transmission.
The loophole exists because of the way the state calculates the metrics used to determine the map. A number of factors, including an increase in rapid testing and longer delays getting those results verified, means the weekly map now captures only a fraction of the record numbers of new cases in West Virginia.
As a result, on the same day the state reported 1,153 new cases, the map is largely green and yellow, supposedly representing minimal or increased community transition.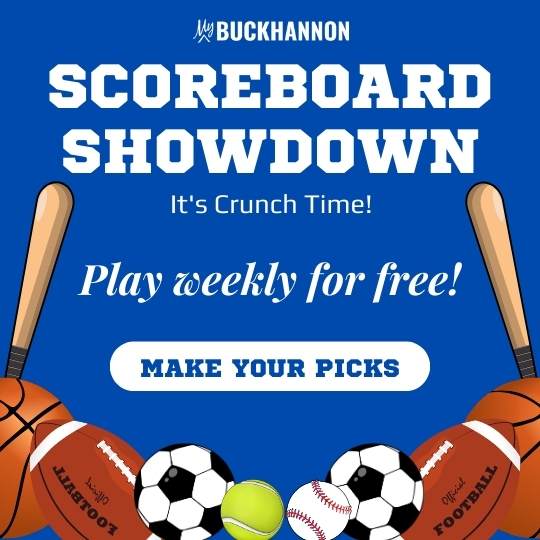 Here's why: Locally, two main types of COVID-19 tests are administered — confirmatory PCR (1+ days for results) and rapid antigen (15+ minutes for results). If you test positive on the rapid test, you are generally given a confirmation test to verify that result.
The rapid test is largely accurate, so most positives are eventually confirmed. But the lag before receiving that verification can last several days, which plays a role in school safety because the state treats confirmed and rapid tests differently when determining the map colors.
The map uses two metrics — infection rate, which measures the actual spread of the virus, and positivity rate, which measures what percent of tests are positive. PCR tests are considered confirmed cases by the DHHR; rapid tests are classified as probable cases.
The state includes both probable and confirmed cases when calculating the infection rate. But when they determine the positivity percentage, probable cases are not counted, only confirmed cases.
The lower of the two rates is then used to determine the map colors. For most counties, that's the positivity percentage.
Previously, the differences in cases had little effect because few were classified as probable. Now, however, it's not uncommon for nearly half of the weekly reported cases to come from rapid tests, which leads to a situation like that in Upshur County, where we are simultaneously at the highest alert level and the second lowest.
It also means that while Upshur County is technically yellow today, the county could be retroactively upgraded at a later date, because confirmed cases are often backdated.
So, for example, this upcoming Tuesday the DHHR could add confirmed cases to last Wednesday's date, potentially changing the official school map days after it was released.
The end result is a map that often does not reflect the true current conditions due to the number of tests outstanding.
What does this all mean for Upshur County?
Over the seven-day period used for this week's school map, the latest data included 19 probable cases, 32 confirmed cases and 814 tests. That means the infection rate (includes probable cases) is red and the positivity rate (does not include probable cases) is yellow.
However, if nine or more of those probable cases are retroactively confirmed, that would increase Upshur County's positivity rate to orange for the week. Typically, that would result in schools being closed.
Many of the probable cases in Upshur County are now several days old — two from Nov. 9, eight from Nov. 10, three from Nov. 11 and six from Nov. 12. In previous weeks, it took just one or two days to receive confirmatory results back, but that appears to have slowed as the number of cases statewide has surged dramatically in the last 10 days.
In addition, the DHHR data still does not include several cases that have been reported by the Upshur-Buckhannon Health Department. It's unclear when those might be added.
Here's this week's press release from the WVDE:
The West Virginia Department of Education (WVDE) has posted the November 14, 2020, Saturday Education Map that determines which counties will hold in-person and blended instruction and directs the level of extracurricular activities permitted. The map is developed with information from the West Virginia Department of Health and Human Resources (DHHR) and vetted by the COVID-19 Data Review Panel.
The weekly updates are posted at https://wvde.us/reentrymetrics. County plans should be reviewed for additional requirements.
Red (Substantial Community Transmission): Counties must move to remote learning. No extracurricular competitions or practices are permitted. Staff may report to their schools, as determined by the county. Essential support services, including special education and meals, will continue.
Red counties include: Barbour
Orange (Heightened Community Transmission): Remote learning required. Extracurricular activities are limited to conditioning only and sport-specific practicing is not permitted. Marching band is limited to outdoors only. Staff may report to their schools, as determined by the county. Essential support services, including special education and meals, will continue.
Orange counties include: Fayette, Hardy, Jackson, Jefferson, Lincoln, Logan, Marshall, Mineral, Mingo, Ohio, Putnam, Randolph, Tyler, Wayne, Wood, Wyoming
Gold (Elevated Community Transmission): In-person instruction permitted with increased mitigations including face coverings for children grades 3 and above at all times. Extracurricular activities are permitted in-county (with schools from the same county) and with other gold counties.
Gold counties include: Berkeley, Boone, Brooke, Cabell, Hancock, Kanawha, Mason, Morgan, Nicholas, Preston
Yellow (Increased Community Transmission): Counties will continue with in-person instruction. Extracurricular practices and competitions may occur. Health and safety precautions include, at a minimum, face coverings at all times for grades 3 and above.
Yellow counties include: Clay, Hampshire, Harrison, Lewis, McDowell, Mercer, Monroe, Pleasants, Raleigh, Ritchie, Upshur, Wetzel
Green (Minimal Community Transmission): Extracurricular practices and competitions may occur. Health and safety precautions include, at a minimum, face coverings in grades 3 and above on school buses and when inside of school facilities.
Green counties include: Braxton, Calhoun, Doddridge, Gilmer, Grant, Greenbrier, Marion, Monongalia, Pendleton, Pocahontas, Roane, Summers, Taylor, Tucker, Webster, Wirt
The COVID-19 Data Review Panel reviewed and verified the data used to inform the WVDE Saturday Education Map to ensure both accuracy and reliability. The panel considered data captured at 11:59 p.m. Thursday, November 12, 2020. As a result, there may be differences between the WVDE map and the DHHR County Alert Map.
The county color announced each Saturday will be in effect until the following Saturday with the exception of a county turning red during the course of the week. Once reviewed, that change may be made immediately to the WVDE map because all in-person instruction and extracurricular and athletic activities would be suspended.