BUCKHANNON – A man who shot his neighbor multiple times through a door will be released on home confinement while investigations continue into the circumstances that sparked the Dec. 14 incident on Juniper Lane.
Charles Wolford, 70, of Buckhannon, W.Va., was arrested for malicious wounding on Wednesday, Dec. 14, after allegedly shooting his neighbor, who is also his wife's nephew, three times through the front door.
Wolford told police that the victim had come to his house for dinner, and afterward returned and began kicking his front door. Wolford then allegedly fired a warning shot from a .45-caliber pistol before shooting three more times at the door, hitting the victim.
He had been given a $75,000 cash-only bail by Upshur County Magistrate Mark Davis, but at Wednesday's hearing, Wolford's lawyer, Jamella Lockwood, and prosecuting attorney Bryan Hinkle made a motion to modify Wolford's bail so he could be put under home confinement. He also waived his right to a speedy probable cause hearing.
The allegations made against Wolford are serious, Hinkle said, noting that the man who was shot is still in the hospital, in a coma.
"From our perspective, and the officer's perspective, we are not reasonably satisfied that deadly force was justified," Hinkle said.
Trooper First Class F.J. Turansky with the Buckhannon detachment of the West Virginia State Police is investigating the case.
"They live next to each other, they were having dinner together, and suddenly, something happened, and now [the victim] is in the hospital," Hinkle said. "Whether deadly force was justified will be a question for a grand jury or a petit jury, but there are questions here in my mind about what happened."
Hinkle noted that the victim had been involved in previous offenses, including a domestic violence charge and a destruction of property charge involving Wolford's wife. The domestic violence charge was later dropped, but he was convicted of the destruction of property charge.
The prosecuting attorney said he does not believe Wolford is a danger to the community. He is 70 years old, has no criminal history and is unlikely to be a flight risk, Hinkle noted.
"Ms. Lockwood has agreed to place him on home confinement with an electronic monitoring device," Hinkle told the court. "There can be no contact whatsoever, direct or indirect, with [the victim]."
Wolford also cannot be within 1,000 feet of the victim's residence.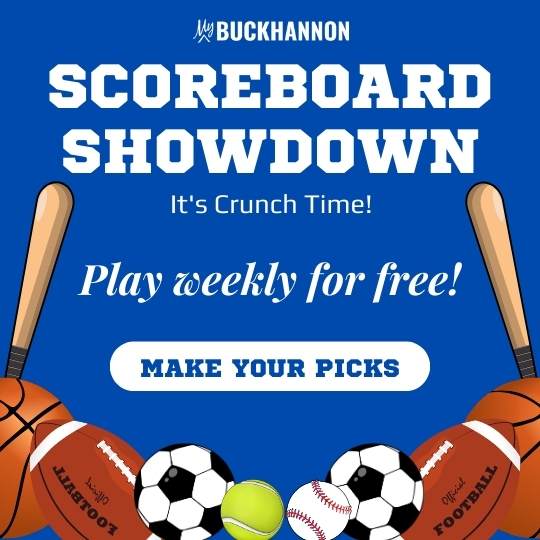 "Obviously, this may cause some problems because they are neighbors, but given the severity of what happened, we think it is necessary," Hinkle said.
Wolford also cannot be around firearms, ammunition or other weapons.
Lockwood said her client understood the rules and restrictions of home confinement.
"Mr. Hinkle has correctly laid out our position, that we think there's a viable self-defense argument," Lockwood said. "However, we're just not ready to present everything today."
She said Wolford will be living in another location, also in Upshur County, while he is on home confinement.
"He understands the necessity of not being at his home, and his wife is going to be living at this home," she said. "He does take care of his wife — she is on kidney dialysis, and she goes two to three times a week. He is actually not going to be living with family anymore. They found a residence, and it's actually a trailer they're going to be moving into, so he would only be living with his wife."
Lockwood said Wolford does not drink or do drugs, so that will not be a problem.
"In this case, it is appropriate to modify it down," Lockword said of the bail amount. "He is not a danger to society, he does understand the necessity of answering to these charges, and he understands that we're still under investigation of what actually occurred for this case."
Magistrate Alan Suder agreed to modify the $75,000 cash-only bond to $10,000 cash or surety and a $65,000 personal recognizance signature.
The criminal complaint in the Upshur County Magistrate Clerk's Office offers more details about what allegedly occurred during the incident. According to the file, Turansky was called to a residence on Juniper Lane on Dec. 14, 2022, in reference to a male being shot.
Upon arrival, the officer saw a man lying on the front porch with what appeared to be several gunshot wounds. The victim was still conscious and transported for immediate medical attention.
Turansky then conducted an interview with Wolford, who said he and his wife reside beside the victim, his wife's nephew. Wolford told police that the victim had come to his house for dinner, and afterward, he went to his residence, while Wolford went to the store.
"After returning home, [the victim] inquired where his wife was," the complaint says Wolford told officers as part of his statement. "Mr. Wolford advised he did not know and went into his residence. [The victim] later returned and kicked the front door while inquiring where his wife was. [The victim] kicked the door again and the front door windowpane shattered."
According to the report, Wolford then obtained a 45-caliber pistol and fired a warning shot at the top of the door and said he would shoot the victim.
"[The victim] said he did not care," the complaint says of Wolford's statement. "[The victim] moved, so Wolford fired three additional rounds through the door, which did strike [the victim]."
The potential penalty for malicious wounding is confinement in a state correctional facility for not less than two nor more than 10 years.