Charleston, W.Va. – The West Virginia Department of Education's (WVDE) Office of Adult Education is pleased to announce the "Never Too Late to Graduate" campaign featuring West Virginia native and America's Got Talent Winner Landau Eugene Murphy Jr. The campaign, which features Murphy on billboards throughout the state, encourages adults who have not completed high school to earn their high school equivalency diploma and to pursue post-secondary trainings and courses that could open employment and career options for them.
As a teenager, Murphy's family moved from the mountains of West Virginia to Detroit, Michigan. The struggles he faced led him to eventually drop out of high school and work menial jobs with no prospect of breaking out of the grips of poverty. He washed dishes, sold shoes and worked temporary jobs in an attempt to support himself.
His moonshot audition on the national talent competition, America's Got Talent, changed his life in 2010 and brought success, fame and glory. He won a million-dollar prize, launched a globetrotting career, debuted a number-one-selling album and told his story in his award-winning book, "Landau – From Washing Cars to Hollywood Star." Murphy, however, was not completely satisfied because of the unfinished business of earning his high school diploma.
"It was something that was always on my mind and something I knew I had to do," Murphy said. "Even with all the success I was experiencing, I wasn't satisfied knowing I had not earned my diploma. It was important to me, but my tour schedule made it difficult to find time to prepare and test."
Then the pandemic happened and the entertainment industry, along with everything else, shuttered. Murphy used this time to study, test and pass all components of the exam to become a high school graduate. He said he is using this experience to encourage others to earn their diploma, regardless of how long they've been out of school.
As part of the campaign, Landau displays promotional materials and banners at his concerts in the state promoting the support available by WVDE Adult Education. This, along with the billboards posted statewide, provide information to help people earn their diplomas and pursue other educational opportunities.
"I truly believe it is never too late to graduate, and I hope others use my story as an example of how to always have a goal and a dream," Murphy said.
Those with high school diplomas earn an average of $8,000 more per year than those without, and the WVDE Adult Education program offers many free classes from high school equivalency preparation and testing to Microsoft Office Certification.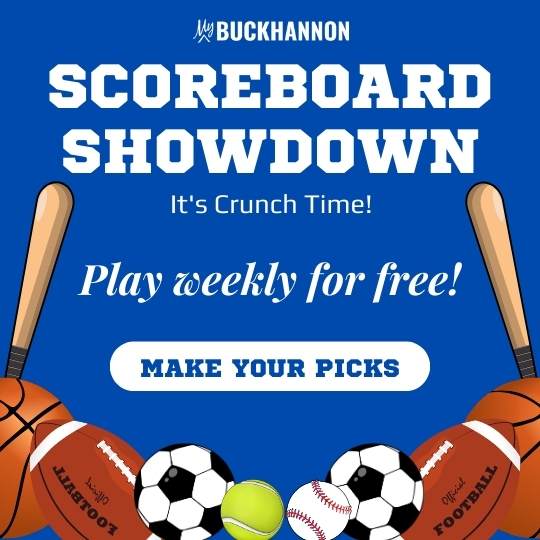 "The workforce is changing and to meet future demands workers will need the education and training that is available for free through WVDE programs and services," said WVDE Director of Adult Education Mendy Marshall. "We are thrilled Mr. Murphy is willing to be a part of this campaign because his story will positively impact those who can relate to his experiences."
To learn more about WVDE Adult Education services, visit WVAdultEd.com.
To learn more about Murphy's journey and upcoming events, visit landaumurphyjr.com.