BUCKHANNON – The 88 Restaurant & Lounge is giving their customers a chance to have a say on the burger they'll add to their menu.
This week is Burger Week at the 88 Restaurant, and the eatery is offering up five new burgers through Saturday, April 27. Server and bartender Lindsey Putzulu said this is the second year the 88's done Burger Week.
"We just want to keep doing a better job and add another better burger to the menu that our customers can enjoy," Putzulu said.
Owner of the 88 Restaurant and Lounge Carl "Robbie" Martin said he knew they had to do Burger Week again because it was so popular in 2018.
"It was such a hit with our customers last year we had people coming in everyday to try each burger, and it was just so much fun we had to do it again this year," Martin said.
Martin explained kitchen staff members are each permitted to come up with a burger and compete to see which one will emerge as the most popular; then, that burger is added to the menu.
"The crowd favorite right now is the Sweet Onion Burger, and it was made by our chef Cam, who won the contest last year with his Smokehouse Burger," Martin said.
The Burger Week menu includes a Jim Beam Spicy Barbeque Burger and that will have a burger patty with Jim Beam barbeque pulled pork, grilled jalapenos and pepper jack cheese.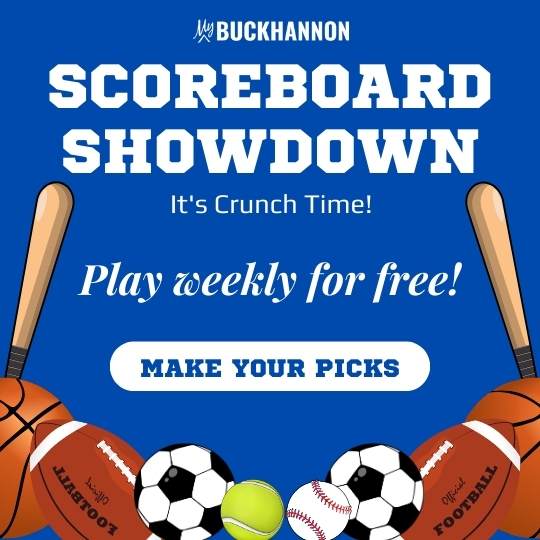 The second burger available will be the quesadilla burger, which will include a burger patty in a tortilla with lettuce, pico de gallo, spicy ranch and cheddar cheese. The third burger is the Steakhouse Burger – a burger patty seasoned with Montreal seasoning, topped with white American cheese, onion straws and A1 sauce.
The fourth burger is the Sweet Onion Double Cheeseburger with two 4-ounce burger patties cooked with sweet onions and port salut cheese. The fifth choice for burger week is the CBD Butter Burger which is a classic burger, open faced with melted CBD butter on with a choice of cheese and Garlic CBD mayo on the side.
Putzulu said her favorite out of the five so far is the Steakhouse Burger.
"I really like the Steakhouse Burger, but the CBD Butter Burger is really good, and I think people should give it a try," Putzulu said.
Martin said the new spring menu will be coming out soon after Burger Week; it will feature the winning burger and the menu will have a brand new section.
"The spring menu is going to feature a West Virginia section so there will be some West Virginia foods," Martin said. "When you come in you can see pictures all over Upshur County, and this is just another great way for us to connect with the community."