BUCKHANNON – Green Acres Farm and Greenhouses may be based in Rock Cave, but the business is now selling nutritious fruits and vegetables at locations around north-central West Virginia to make it easy for folks to get the freshest produce on a daily basis.
Owners Lupi and Pati Espinosa own Green Acres with their children Diego and Cristal, who all work on the family farm. On Friday, Pati told My Buckhannon more about the farm, where their produce and fruits are sold and how the business started and has grown.
"We have had Green Acres Farm and Greenhouses since 2011," Pati Espinosa said. "Our farm is located at 71 Fish Hawk Drive in Rock Cave."
The business was launched when chef Dale Hawkins from Fish Hawk Acres agreed to lease his farmland and then purchase produce from Green Acres for his catering business. Green Akers Farm has since expanded to nearly 30 acres and has between 15 and 20 employees. Espinosa said the farm has six high tunnels and two greenhouses, allowing them to grow fresh vegetables and flowers all year long.
Before operating their own farm, Pati and Lupi worked on a farm in Ohio for about 15 years.
"We came to work in Jane Lew with a farmer, but soon decided it was time to open our own business," Espinosa said. "We were lucky that Dale Hawkins offered us his land so we could start a farm over here."
Along with lots of vegetables, Espinosa said she grows flowers from seeds, something she really enjoys.
"This is my passion – I love growing all kinds of flowers. We do flowers in containers and in hanging baskets, all kinds of stuff and each is unique and beautiful."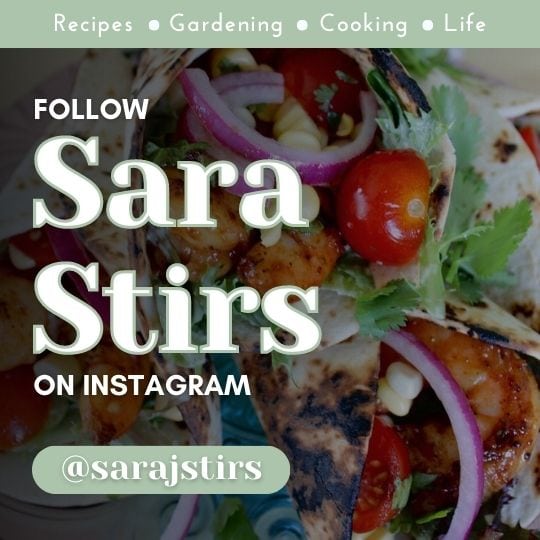 Not only does she grow the flowers, but she designs each arrangement and basket herself. In fact, this year she created 2,000 hanging baskets and sold every single one of them.
"We grow about 80 percent of the fruits and vegetables we sell at our farm produce stands and at local farmer's markets," Espinosa said. "We grow zucchini, squash, cucumbers, red tomatoes and yellow tomatoes. We buy the peaches, plums, nectarines and apples from out of state – when the fruit is in season, we purchase West Virginia fruit – but it is not grown on our farm in Rock Cave.
"We also have 10 acres of sweet corn we grow in Lewis County. This year we planted 10,000 tomato plants. We also planted 500 zucchini, 500 cucumber and 500 squash plants."
There are three farm stands that are operated by Green Acres Farm and Greenhouses — in Buckhannon, Elkins and Anmoore. The stand in Buckhannon is located at 32 N. Locust St., across from Sheetz. The Anmoore stand is at 47 Anmoore Road next to Mr. Stop Pre-Owned Auto and the last stand is in Elkins, located at 505 Randolph Ave. next to CVS.
Each of the stands accepts cash, credit cards and Senior Farmers Market Nutrition and WIC vouchers. The stands are open Monday through Saturday from 9 a.m. until 7 p.m. and 11 a.m. to 5 p.m. Sunday.
"We also sell at three farmer's markets," Espinosa said. "We sell at the Bridgeport Farmer's Market, located at Charles Point on Exit 124 of I79 on Sundays from 10 a.m. to 2 p.m.; the Clarksburg Farmer's Market, located at Tractor Supply parking lot from 9 a.m. to 1 p.m. on Saturdays; and the WVU Hospital Farmer's Market, located near the Health Sciences Center on Wednesdays from 11 a.m. to 3 p.m."
Along with their sales to individual customers, Espinosa said Green Acres sells vegetables to area restaurants.
"We sell to a lot of restaurants," she said. "One of my very good customers is Table 9 in Morgantown and Cody's in Bridgeport and Fish Hawk Acres in Buckhannon. They buy a lot of vegetables from us."
Folks today want to know not only where their food is from, but also if any chemicals were used to grow that food. Espinosa said at Green Acres Farms and Greenhouses, they strive to grow their produce chemical-free.
"We spend a lot of money to grow our vegetables," she said. "We have an irrigation system and that helps with the weeds. We hand pull the weeds in between the rows and out around from the plants. We use organic fertilizer that we purchase from an Amish place in Pennsylvania."
She said her family eats the same produce they sell, so they are careful what they use to grow their crops.
"This is what my family eats," she said. "We work really hard to keep everything chemical-free, because this is what we eat, too."
While working on the farm, harvesting the fields and selling the vegetables is hard work, Espinosa said her family really enjoys the work.
"We really love what we are doing and we love our customers," she said. "We know our customers and lots of them visit our stands each day."
Additional information about Green Acres Farms and Greenhouses is available on Facebook or online at www.greanacresfarmswv.com or by calling 304-997-9656. Their website lists all of the produce they sell and the estimated times those vegetables will be harvested and ready to sell.