BUCKHANNON — Homecoming Saturday at West Virginia Wesleyan College brought out a packed stadium and the Bobcats offered a first half of defensive prowess that could not be sustained as West Virginia State University topped Wesleyan 51-16.
Wesleyan produced a strong first half, posting 16 points as an inspired Bobcat defense held West Virginia State University, the MEC's second leading scoring team (201 points, 40.2 average), to just 17.
After a series of defensive stands by both teams, the Bobcats scored first at the 4:50 mark. A four-play, 39-yard drive ended with quarterback Nathan Payne rushing through the middle of the line, 10-yards out, on third-and-goal for the touchdown.
The Bobcats ended the first quarter up seven but the Yellowjackets tied the game 40 seconds into the second with the culmination of a 65-yard drive when Donovan Riddick rushed left for one yard on third-and-goal.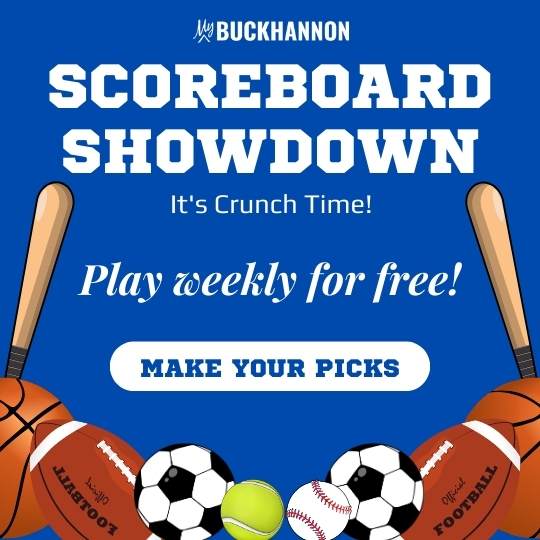 The teams traded field goals on successive drives then, in the last 46 seconds of the first half, Depp added to his field goal total with a 43-yarder. State would quickly move the ball after the ensuing kickoff on two passes by Riddick, one to Nolan Johnson for 20 yards and the other to Joel Felder for a 41-yard touchdown.
But the Bobcats special teams came up big with six seconds remaining when Dariuse Cooper returned the kickoff for 52 yards, and Depp added a 48-yard field goal, his longest of the year, that split the uprights as the clock ran out.
Depp's three field goals of 30-, 43- and 48-yards plus his lone extra-point garnered him the conference's Special Team's Player of the Week.
Wesleyan travels to Wheeling University Saturday, Oct. 7 for a 1 p.m. start at Bishop Schmitt Field.