BUCKHANNON – For the second meeting in a row, the Upshur County Commission on Thursday tabled a decision about whether or not to remove police officer and owner requests from the county's procedure to dispatch wrecker services.
The Upshur County Commission has evaluated changes to the county's official procedure to dispatch towing services following motor vehicle accidents during their last few meetings.
The procedure to dispatch wrecker services – i.e., vehicle-towing services – dictates the E911 Upshur County Communication Center's response to requests or dispatches for emergency towing services. Anytime the Comm Center needs to dispatch towing services, it must abide by that set of procedures.
The Comm Center utilizes a list of area wrecker services to remove vehicles when wrecks occur in the county. In order to ensure no one wrecker service is favored over another, the Comm Center maintains a list designed to ensure each wrecker service has a fair chance to respond if and when it is dispatched.
At the commission's Feb. 24 meeting, Upshur County administrator Carrie Wallace listed several of the potential changes.
"First would be if wrecker services are canceled by no fault of their own, they would remain at the top of the list, and second, the 911 Center will dispatch on a rotational basis, with only one exception – in the event that a large towing service is required, the Comm Center would dispatch a large wrecker service (emergency towing service) out of the normal rotation," Wallace said. "Third, each wrecker may provide up to two contact numbers for dispatch; if neither number is answered, [that would be] considered a refusal and move to the bottom of the [Comm Center's] list."
Upshur County Commissioner Terry Cutright said he wanted to remove owner and police officer requests for a specific towing service.
"One of the things that I want to take out is owner requests because if you read the West Virginia State Code, we are required to have a fair and equitable policy," Cutright said.
During the Feb. 17 Upshur County Commission meeting, Wallace said an owner of the vehicle cannot ask the Comm Center to request a specific towing service, but they may call one on their own. However, if the wrecker dispatched by the Comm Center arrives on scene first, that wrecker will tow the vehicle or vehicles involved.
Several first responders — including firefighters and law enforcement officers — attended Thursday's meeting to ask the commission to leave in the part of the policy that enables emergency personnel such as police officers to request specific wrecker services. For instance, Capt. Linn Baxa with the Buckhannon Fire Department addressed commissioners, saying removing the officer request option would create a safety concern.
"We have a good relationship with all the tow companies, but what if I get on the scene at Route 33 and I need a tow truck in order to rescue somebody stuck under a vehicle? Or [what if] we have a car stuck in the middle of Route 33, everybody knows how dangerous 33 is, and I can't request the closest wrecker to come to make it a safe environment?" Baxa said. "You're risking the safety of everybody in here if I can't say, 'give me the closest wrecker.''
Baxa said tow trucks are utilized in a lot of time-sensitive situations, including vehicle stabilization in the winter.
"If I need somebody now, this is for my safety or for the people we protect, for our community, which is why we're all here," Baxa said. "I should have the authority to say, 'give me the closest wrecker, I don't care who it is."
Baxa said an officer request would not be a normal occurrence, but it should be an option in an emergency such as when a person is pinned in a vehicle or there are vehicles blocking the road.
"I'm just saying that it's not going to be a very common occurrence, but in the winter, it's going to happen more than usual," Baxa said. "Whenever I'm sitting on 33 in a bad area where I have a vehicle stuck somewhere, it's dangerous out there."
Cutright brought out the wrecker report from January which showed one company had 19 calls, one company had eight, one had six, one had four, one had three and one had five. He said the calls were not being evenly distributed because of owner and officer requests.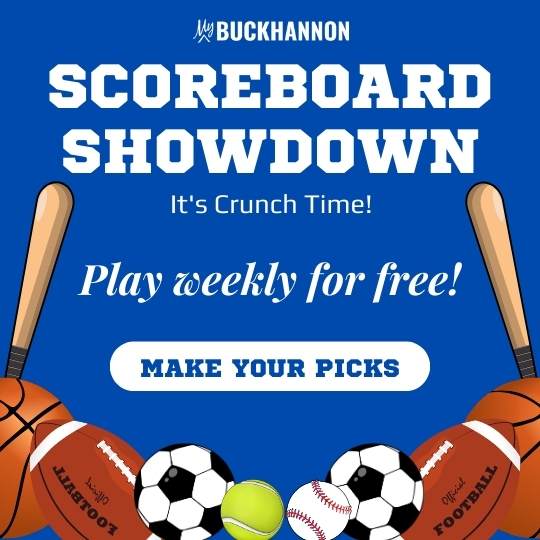 Chief Deputy with the Upshur County Sheriff's Office Mike Coffman said he would like to gather and review more documentation to see if owner and officer requests are causing the inequity.
"I think we need to table this — that's just me — and say we want documentation every time you call [a wrecker service] that shows [whether or not the wrecker service answered the phone]," Coffman said. "Did they answer the phone? Did they refuse work? And then I think your numbers are going to be accurate."
"If we have three or four officer requests for a month, for whatever reason, are we really going to sit here and change the whole policy for officer requests when the roads are bad and we're out here on wrecks with snow above our ankles?" Coffman questioned. "Are we really going to change and upset the applecart over something like that?"
Cutright made a motion to apply the change that if a wrecker service is canceled by no fault of their own, they will remain at the top of the list. Upshur County Commissioner Sam Nolte made a motion to table all the other changes until more data could be collected over the next six months.