In school we learned that the first Thanksgiving, held in 1621, was a feast celebrated by the Pilgrims and Native Americans to celebrate their first bountiful harvest. The meal was to thank the Native Americans for showing the Pilgrims how to grow and harvest food.
Now, in just three short years, Thanksgiving will celebrate its 400th birthday.
Thinking about Thanksgiving today brings to mind many traditions – spending time in a local food pantry assuring others enjoy a warm meal, hunting with friends and family, eating traditional foods like turkey, stuffing, mashed potatoes and gravy, pumpkin pie and cranberry sauce, and watching sports and the Macy's Thanksgiving Day Parade.
My Buckhannon asked local folks to share some of their favorite Thanksgiving traditions celebrated on this wonderful holiday of gathering with family and friends to give thanks.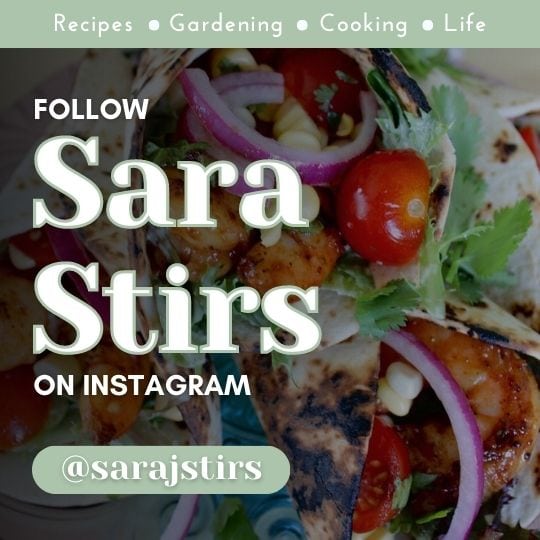 Christine Bennett, of Buckhannon, said her family created a new family tradition in recent years.
"We started a tradition a few years ago, and after dinner, we all make ornaments," she wrote on her Facebook response to My Buckhannon. "Everyone can make any type of ornament they want, but they make enough to exchange with everyone else participating. Then we (Nana and Pap) and the kids and grandkids all have the same set of Christmas ornaments on our tree."
That sounds like a wonderful new idea that other families could try.
Buckhannon resident Andrea Tonkin reminds us how lucky families are to be sharing the holiday together.
"We have dinner with my in-laws on Thanksgiving," Tonkin said. "Every year, my husband's grandmother, who is now 101 years old, says the grace."
For the Stankus family, Thanksgiving offers the family tradition of coming together in celebration.
"With kids in college, the holidays are extra special," said Dr. Sara Lewis Stankus. "It is a time when we enjoy cooking, baking and enjoying the company of friends and family. Right before we eat our Thanksgiving dinner, our tradition is to have each member of the family share one thing for which they are thankful. Often, if we get energetic and with the thought of the very busy upcoming weeks, we begin decorating for Christmas. We have so many blessings to celebrate."
Buckhannon mayor David McCauley said he travels to Wheeling each year for his Thanksgiving celebration.
"This is my 61st Thanksgiving with my mom – the first one without my dad," he told My Buckhannon Monday. "The past couple of years, Mom collaborated with my sister on the huge turkey and fixings. I take dessert and pick up Bonnie Belle cookies, which is a family favorite – the frosted, orange pumpkin-shaped sugar cookies are always a big hit. We don't do anything too zany, just eat and watch football – the all-American thing to do on Thanksgiving."
Cemantha Woody and her husband, Ron, are the owners of Woody's Bowling Center. Cemantha said they take a break from bowling on Thanksgiving to celebrate with their family.
"Our Thanksgiving tradition is having dinner with family at the in-laws' house with all the traditional foods," she said. "My dish to bring has always been sweet potato casserole. Family traditions are always the best."
Michael A. Alkire works with the American Cancer Society and helps head up the Upshur County Relay for Life. He said the focus of the holidays is family.
"We don't have any traditions in my family for Thanksgiving, except for spending time together," he said.
Several My Buckhannon team members also weighed in on their favorite Thanksgiving traditions. 'Fearless Leader' Brian Bergstrom said he spends the holiday with his aunt and uncle from Annapolis.
"So, while most people associate Thanksgiving with a big turkey dinner, my taste buds salivate for something quite different: crab dip," Bergstrom said. "The bigger the lumps of Maryland blue crab, the better."
After spending Thanksgiving proper with family, he also likes to gather with old friends.
"My friends were early to the 'Friendsgiving' fad – we started an 'After-Thanksgiving Dinner' way back in 2007," Bergstrom said. "Each year, we get together to enjoy a (mostly) family-free meal that is themed on a different cuisine from around the world – we've covered Brazilian, French, Indian, Middle Eastern and more. Jamie O'Brien – the group's resident world traveler – handles the main dishes, while everyone else contributes sides, drinks and deserts.
"Last year, for our 10th anniversary, we came home to West Virginia with venison, pepperoni rolls and moonshine jelly," Bergstrom said. "This Friday, we'll be chowing down on Jamaican food. I can't wait."
My Buckhannon 'Editor-in-Chieftness' Katie Kuba said she and her family are headed to Ohio for their Thanksgiving festivities.
"Every Thanksgiving, my parents and I travel to my Grandma Peggy's house in St. Clairsville, Ohio," Kuba said. "Things have changed a bit over the years, given that she's nearly 93 years old. When I was growing up, she would always prepare an elaborate Thanksgiving feast and set the table in such a detailed and immaculate way. For instance, one year, there were tiny red silk roses folded into our napkins/silverware.
"This year, we're carrying out our Thanksgiving meal from Cracker Barrel, which will make it much easier on her and generally less stressful. Thinking back to those Thanksgiving dinners at her house, though, there were a few staples that were always part of the meal. One was acorn squash with cranberry sauce in the middle. (I've never been a fan, despite really liking butternut squash.) My dad always made it, and I always refused to eat it."
Kuba said another must-have at her Grandma's Thanksgiving meal was green bean casserole.
"Growing up and probably up until last year, I've always been in charge of making the green bean casserole," she said. "Who doesn't love green bean casserole with French fried onions? When I was really little, though, the best part of cooking in her kitchen was selecting the perfect apron. My Grandma has a drawer full of aprons from the 1950s made of silk and satin and tulle, and they were all different colors – light blue and deep purple and bright yellow. Selecting my apron was almost magical as a little kid, and it made mixing up the green bean casserole more fun."
My Buckhannon digital marketing specialist Tammy Lyons said she usually spends Thanksgiving at her parent's home.
"My dad was a cook in the National Guard back in the day, and he and my Mom put together quite the spread," Lyons said. "We have Thanksgiving dinner mid-afternoon so my husband and my brother-in-law can deer hunt in the morning. They're always trying to out-do each other with the biggest buck.
"Thanksgiving to me is all about spending quality time with my family and having some great food. The only annual tradition I can think of is drawing names that day for Christmas. There are certain extended family members you pray you won't get, because they are hard to buy for. LOL."
Brandi Gillespie, digital marketing specialist for My Buckhannon, said her husband is in charge of cooking 'Tom' for their Thanksgiving celebration.
"We do not have much tradition other than the regular cooking, but we did start a deep frying of the turkey tradition a few years ago," she said. "My husband handles that – it is his thing. He gets very excited about that."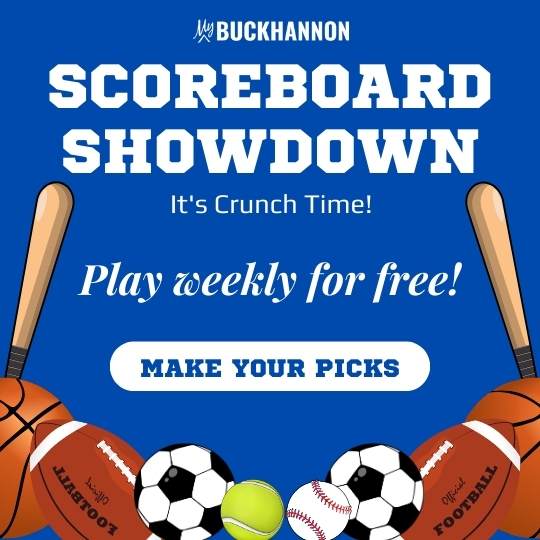 "We do our Christmas decorating at Thanksgiving, too," Gillespie said. "We also have always watched the Macy's Thanksgiving Day Parade since I was a kid every year. That is something I have always looked forward to."
No matter what traditions you and your families celebrate, the staff of My Buckhannon extends their warmest wishes for a Happy Thanksgiving to everyone.