BUCKHANNON – Yoga, creativity and mindfulness will soon have a collaborative home on the corner of Main and North Kanawha streets.
Yoga teacher Sheray Efaw – who many students know on social media as WV Yoga Girl – is opening Wild Vinyasa Yoga Studio, located on the second floor of the building in which Fish Hawk Acres is housed.
While Vinyasa is a style of yoga, the term also refers to the link between the movement and breath, Efaw said Wednesday.
"I knew I didn't want to keep WV Yoga Girl because it was too much just about me, and this is about my other teachers, and the retail space and the treatment room, and I want to men to feel included as well," she said.
In fact, Efaw and two other certified yoga teachers, Susan Harsh and Heather Kessler, will be leading all levels of classes in the yoga studio, and they want women, men, youth and senior citizens to feel welcome.
More than a simple yoga studio
Renovation work on the second-floor space is underway, and although Efaw can't pinpoint a concrete opening date, she has a definite vision: Wild Vinyasa Yoga Studio will be more than just a yoga studio.
In addition to the room in which yoga and mindfulness classes will be taught, there will be a retail space for merchandise and essential oils (Efaw is a doTERRA Essential Oils wellness advocate) as well as a treatment room and, of course, a bathroom.
So, what type of treatments will be administered in the treatment room?
Efaw hopes reiki – also known as energy healing – as well as massage therapy and raindrop reiki treatments will take place in that room. She's also planning to do one-on-one consults with customers interested in using essential oils.
"It's pretty big space actually," she said.
In addition to yoga, mindfulness and healing therapies, Efaw, who has a degree in art education, wants Wild Vinyasa to be a place where people can explore their creativity through painting parties, knitting classes and other forms of artistic expression.
"I want it to be a community space where people can use it for other things, too, because if I try to say it's just yoga, that's too limiting – and I'm not going to be using it for just yoga," she said. "Even if people don't like to do yoga, they can come in and do the painting parties or a knitting class – anything you like to do creatively to just release stress and feel better and enjoy your life a little bit more."
Sheray's story
Yoga, however, is one of the bedrocks in Efaw's life and something she says she will "never not do."
She discovered it in 2014 while on a post-college trip to Costa Rica.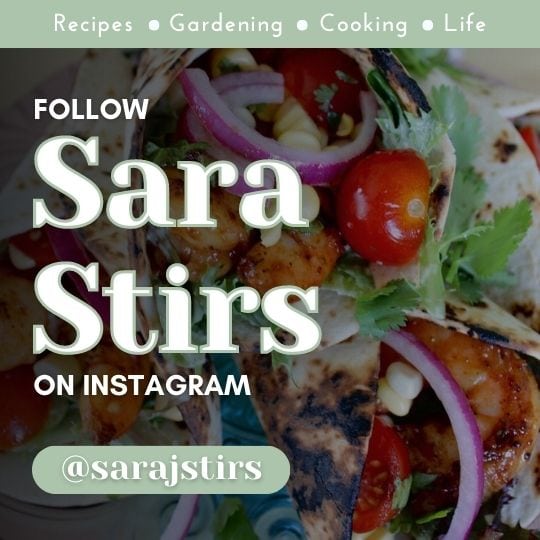 During that three-month sojourn in Costa Rica, Efaw's neighbor was a yoga teacher who happened to be fluent in English.
"I lucked out. My neighbor there was a yoga instructor and a surf instructor, and she spoke English. She was like, 'do you want to come to all my yoga classes for free? I'll give you a ride, I'll bring you back.'"
"And I took that first class and pretty much was like, 'OK, I want to do yoga,'" Efaw recalled.
Months later, at the end of a 200-hour yoga teacher training certification course, she knew it was her dream to own her own yoga studio and share with others the practice that had become so essential in her own life.
"For me, I never was an athlete. I didn't run. I swam a little bit, but I never had that physical outlet to just get rid of some energy. I had never found something that I enjoyed doing, so, for me, whenever I found it and realized it was just moving, I thought, 'Oh, I can do this,'" she said. "It's not basketball where it's competitive. I'm the least competitive person ever, so for me I like that: it's just me, it's nobody else."
Efaw became increasingly fascinated with the mind-body connection and yoga's soothing effect on her mind and emotions.
"The more I got into it, I realized, my anxiety levels have completely dropped down lower. My stress is cut in half. I just felt so much happier. It just took three months, and I thought, 'I'm never not doing this,'" she said.
In addition to increasing flexibility, yoga also boosts the immune system and has been shown to lower stress and anxiety levels, Efaw said.
"I personally have had it help with just confidence – me being confident enough to speak my truth and be more comfortable in my own skin," she said. "It just keeps the body in general working order – working and functioning and flowing properly."
Kessler, who will be teaching at Wild Vinyasa, said yoga has been healing for her personally.
"I believe that yoga has the ability to greatly enhance a person's outlook on life and their overall health, and this is what inspires me to share my practice through teaching," she said Thursday. "Personally, I have struggled with PTSD, and yoga has brought joy and gratitude into my life, making those internal struggles not only manageable, but transformative. Yoga has enabled me to effectively manage multiple sclerosis, which I was diagnosed with 20 years ago. The scientific benefits of practicing yoga are undeniable."
A home for yoga among the hills
Despite its growing popularity, yoga studios aren't common in rural areas, forcing trained teachers to travel.
"I've literally taught from Morgantown to Fairmont to Bridgeport to Clarksburg to Buckhannon," Efaw said. "I've subbed classes in Elkins and taught everywhere in between. Now, I live here and there's not a studio, I just knew it was perfect for me, it was perfect to fill the void."
Harsh, another instructor who will be teaching with Efaw, said she's also excited about bringing yoga to a rural area.
"Having grown up in Elkins and having started doing yoga on my own with a VHS tape when I was in high school, I know that we have waited a long time to have access to in-person classes like we will be able to offer in our studio," Harsh said, "so, to be able to offer that in our communities on a regular basis is really wonderful."
The motto of Wild Vinyasa Yoga Studio is "Create a life you're proud of living."
"The main thing is, it's literally for everybody, but it doesn't seem that way," Efaw said. "It can be very intimidating. It sometimes seems very serious. My hope, my plan is that we just want people to feel included. We want people to come in, to have a good time, to enjoy it being there.
"All three of us together are really going to focus on setting people up to feel confident in their practice, teaching the modifications, having the beginners' classes. If they want to have a private session, we'll all be willing to work in a private session as well.
"I know that all three of us as teachers are approachable. Just come in, give it a shot, it doesn't matter what clothes you have or whether or not you have a yoga mat because we're going to have all the props and everything. Just come give it a try. Bring a friend and sit in the back and giggle the whole time."
Harsh agreed.
"Yoga is for everyone. Yoga is for any body type, for any sex or gender, any level of ability," she said. "We can offer a multitude of classes and a multitude of modifications within those classes to make it accessible to anyone, so I hope that everyone feels like yoga is for them – because it is."
To stay up to date on Wild Vinyasa Yoga Studio's opening date, like the page on Facebook; there's an option to join a mailing list that will send out information about dates, prices, class details and more.