BUCKHANNON – Upshur County students can look forward to the fact that during the 2020-2021 school year, each student will have their very own iPad to use in class and in their homes.
The Upshur County Board of Education had been working to develop a one-on-one technology plan and during its March 10 meeting, members of the Upshur County Schools TIPSS, or Technology Innovation and Plan for Students and Staff committee, presented an inventory of technology in each school and a plan to put iPads in every Upshur County student's hand for the upcoming school year.
BOE members approved the plan unanimously during the March 24 meeting, after BOE member Kristi Wilkerson indicated she thought the plan was great, but added she "just wants to make sure that in the future, we continue to look at research and best practices."
"We have seen where some school districts have returned to hard book textbooks as a better teaching means and a better learning tool for students," Wilkerson said during the March 24 meeting. "So, I just want to make sure we are staying on top of both. We have this option, which is great, but in some cases if a real textbook-real paper is better, then we must also remember that and think about that, too."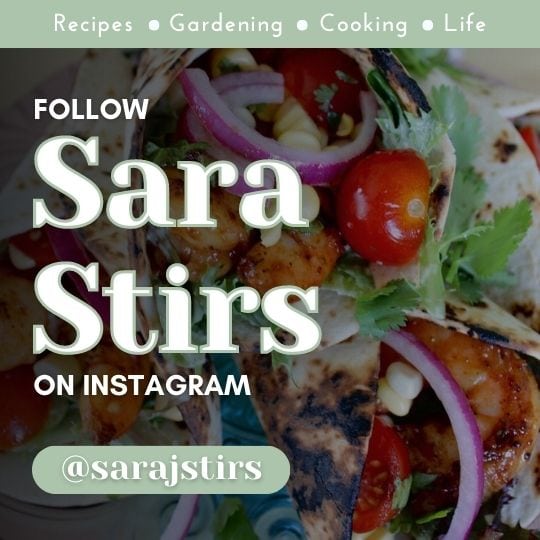 Members of the Upshur County Schools TIPSS committee include Quinten Oldaker, Danielle Rexroad, James Trivolette and Miranda Skidmore.
In a phone interview with My Buckhannon following the BOE meetings, Oldaker provided more information regarding the program.
"This program will cost $2,131,661 and is a four-year lease agreement with Apple. All students in grades kindergarten through 12 will be receiving a brand-new device," Oldaker said. "The old devices we have currently are outdated. Some of our older iPads that are more current will be used as loaners and some will be used by pre-K students as well."
Oldaker said a committee of stakeholders will be set up next school term to watch and make sure Wilkerson's concerns are addressed.
"We will be constantly looking at the issues Mrs. Wilkerson brought up and will be reviewing and gathering hard facts and data to keep up on those issues," Oldaker said.
He said the committee was fortunate to find out about the Apple program for Upshur County Schools.
"Dr. Stankus has been wanting to have, ever since serving as a principal, enough technology to be one-to-one at her school," he said. "This carried over from her principalship to her being the superintendent. We are in the 21st-century atmosphere, and students need something to help them learn and achieve."
Oldaker said with STEAM (science, technology, engineering, arts and mathematics) and STEM jobs, everything is wrapped around technology.
"Dr. Stankus asked us to set out and find ways to help Upshur County students be better," Oldaker said. "We started looking – there are other options out there – but Apple had the best and they really sold us. Some of the team went to Pennsylvania to meet with Apple and they won them over with the features such as virtual reality and knowing that Apple would help us with everything we do with these devices."
He said the team, administration and teachers could not be more excited for the technology they will be offering students next year.
"Oftentimes, education in West Virginia is behind other states," Oldaker said. "I feel like we are finally taking that giant leap to obtain this technology in small-town West Virginia and be able to provide learning to our students like no other. We are so excited and looking future-forward."
He said a lot of the middle and high school instructors are already weaving different technology pieces into their curriculums.
"But students can't take that with them. It's not their own personal device, and they can't do work on it at home," Oldaker said. "It stays in the classroom and often, it feels like in the classrooms we are technology-centered schools, but then it stays there. These iPads will help students learn to take online tests, interact with others and just be an online citizen. It will be so much better with technology in each child's hands."
Oldaker said one of the best parts of the program is that students will have the newest, most cutting-edge technology.
"The iPads and MacBooks for teachers will be traded in and updated," he said. "We are no longer going to be stuck in the outdated technology realm. We are going to be brand new every two years."
The lease includes professional development and training for the instructors and a heavy-duty case for each device.
"Middle and high school students will have a keyboard for their iPads as well," Oldaker said.
"We can't wait to get this technology out into the hands of students and see it being utilized. We keep thinking how nice it would have been to have this technology this year. It would have alleviated so many issues and problems."
Superintendent Dr. Sara Lewis Stankus and Assistant Superintendent Dr. Debra Harrison also spoke by phone with My Buckhannon about the one-to-one technology.
"The schools are currently downloading work onto laptops or devices. Every year we provide snow packets," Harrison said. "If we had been at one-to-one technology already, that information could have been downloaded and we would have been ahead of the game by a week or more."
Harrison said if any interruption happens in the future, the devices will be such an asset.
"I don't see the iPad or any technology ever replacing the teacher, but this is a tool that good teachers can use. As we have seen in this current crisis, there are tools that can help us do what we need to do," Stankus said, referring to the COVID-19 pandemic.
"We are so excited," Stankus said. "It has been a team effort. Our technology team has been brilliant through all of this and they developed a full plan for our county. They inventoried every piece of technology we have in Upshur County then wrote a full report of what we have and where we want to go in the next five years."
Stankus said she wants folks to know the county didn't want to just buy devices – they wanted a program that was sustainable.
"We worked with our treasurer and looked at several different options including Chromebooks," Harrison said. "We did a lot of research and talked to others who had already been through the process."
Stankus said she believes Apple offered Upshur County schools the best replacement and sustainability.
"We want our students to have the best tools available," Stankus said. "We want our teachers to have the best tools available because we want a school system that's the best we can be. We believe in supporting folks with what they need because students and teachers deserve what they need."
Harrison said the one-to-one technology will give graduates a competitive edge, whether they are entering the work force, going to college or joining the military.
"We don't just want our students to be consumers of technology – we want them to create and develop ideas and solve problems," Stankus said. "We want them to do higher-level thinking skills with this technology and not just sit down and look at Facebook. That is the ultimate goal – for our students to use this technology to create, problem solve and make the world a better place."
"That is the purpose of education," Harrison said. "We lay the foundation and they take what we have given them and take it to the next level and create."
BOE members had voted unanimously to approve the more than $2.1 million lease with Apple during the March 24 meeting. Treasurer Carver said financially, monies would be used from other technology purchases and transferred to pay for the lease. He said the proposal for one-to-one technology fits into the perimeters of the budget and added that he, "he sees some opportunities to save additional expenditures ranging from copier costs to textbooks and other technology costs," adding that he didn't think this expense would increase the budget.