BUCKHANNON – Following six months of debate and just as many revisions, the city of Buckhannon's "drug house" ordinance passed Thursday night – but only by the narrowest of margins.
With members Mary Albaugh and Pam Cuppari absent, city council approved the law 3-2 on first reading, with councilman Robbie Skinner, councilman CJ Rylands and mayor David McCauley voting yes on the measure.
Councilman David Thomas and city recorder Colin Reger dissented.
The "drug house" ordinance, or Ordinance 428, provides a legal mechanism for city officials to declare properties, including rental properties, public nuisances and issue orders of abatement if they meet certain criteria.
Essentially, the law puts the onus on landlords to take responsibility for any illegal activity occurring in their rental properties.
However, city officials have repeatedly stated the ordinance is intended to target property owners –sometimes referred to as "owner-tenants" – who knowingly allow drug activity to recur in their rental properties and even sometimes participate in that activity.
At Thursday's council meeting, city attorney Tom O'Neill explained the changes in the sixth version of the ordinance were reflective of council's input and public feedback.
"What you have before you represents the sixth draft of the 'drug house' ordinance after following multiple discussions in city council meetings plus the town hall plus feedback received from individual council members and the public," O'Neill said. "The draft in its current form reflects all of the changes that were discussed and requested at the last city council meeting."
O'Neill said the first major change related to the offenses that must have occurred on a property for that property to potentially be deemed a public nuisance.
He said three prior triggering elements had been condensed down to two.
Most notably, both of those elements must be met for a property to be deemed a public nuisance.
"The first element … there's a little bit more meat to it," the city attorney said.
According to a copy of the ordinance, the first of the two elements is that there must be evidence of the "manufacture of a controlled substance, possession of a controlled substance with intent to deliver, delivery of a controlled substance, any felony offense established in West Virginia Code 61-2-10b committed while under the influence of a controlled substance, or any felony offense established under West Virginia Code chapter 60A while in possession of a firearm."
W.Va. Code 61-2-10b refers to malicious and unlawful assault and/or battery on governmental representatives, health care providers, utility workers, law enforcement officers, correctional employees and emergency medical services personnel.
Chapter 60A of the state code delineates the state's Uniform Controlled Substances Act.
The second qualifier is that the premises must also have been used twice within a consecutive two-year period for the offenses listed in the first qualifier.
O'Neill made one other substantive change at the suggestion of municipal judge Helen Echard.
Echard said she thought that if a property was to be deemed a public nuisance, the municipal court should be the party charged with issuing an order of abatement, rather than the complaining officer (police chief, zoning officer, city engineer or any other city official so designated by the Housing Enforcement Board).
"It would be her preference that the (municipal) court itself be the body to issue the order of abatement and not the complaining officer, so that is reflected in this draft we well," O'Neill explained.
McCauley noticed that a section requiring the city to notify the landlord the first time a triggering incident occurred had not been added to the ordinance, as was discussed at the Oct. 4 meeting.
"In other words, we're not going to surprise a landlord [by saying], 'OK, this has happened two or three times, and we're going to do this abatement order thing,'" McCauley said. "The landlord would know a first instance had occurred.
O'Neill said an amendment could be made on first reading, adding in that specification.
Rylands made a motion to approve the ordinance, provided that change was made, and Skinner seconded the motion to get it on the table for discussion, he said.
McCauley then agreed to add a second amendment to the ordinance at the request of landlord Jody Light. The alteration would state that any felonious assault or battery – regardless of whether it was with a gun, knife or other weapon – would be considered grounds for a house potentially being labeled a public nuisance.
Jerry Henderson, owner of the Baxa Hotel-Motel on Kanawha Street, said she had several questions and concerns about the law.
"Are hotel/motels, bed-and-breakfasts and Airbnb still in this ordinance? We couldn't tell," Henderson said.
O'Neill said yes, adding that the only properties the ordinance will not apply to are hospitals, health clinics and licensed drug treatment facilities.
Henderson also wanted to know if property owners were going to be held legally accountable for crimes that take place in front of their properties.
O'Neill replied that illicit activity on public property was not the focus of Ordinance 428.
"If a violation were to occur on a public sidewalk in front of a premises, I really don't know what kind of abatement procedure could be reasonably implemented to prevent future recurrences of illegal activity when it takes place on a public sidewalk," he said.
"For council's benefit, I would caution against falling into [a discussion about hypotheticals]," O'Neill added. "I mean, we could think of hypotheticals all day long."
Henderson said the ordinance wasn't explained in sufficient detail.
"There isn't enough detail in it to help me understand what it's all about," she said. "For instance, when it speaks of the 'premises,' is that by the unit? Two times per unit per two years? Or is it two times in the whole complex, whether it has 30 rooms or 60 rooms or 10 rooms? What is the number you all are looking at?"
McCauley said if issued, an order of abatement would only apply to a single offending unit, not an entire hotel, motel or apartment complex.
"It is just that particular unit, so if you have an apartment building, and you've got 16 apartments, and apartment 'G' is the one where this (illegal) activity occur, it's just that unit that the abatement would apply to – just that unit," the mayor responded. "Not the entire complex."
However, O'Neill added that if the landlord fails to comply with the abatement order placed on a single unit, that property owner could be on the hook for failure to implement the abatement order.
"That could then implicate the entire property," he explained.
Henderson said she didn't like the ordinance as it's written.
"There's so much of this that leads to questions of how we would be affected by it that we just believe that it needs to be better presented and have more questions answered," she said.
Additionally, she asked the city to remove the term 'drug house' from the document.
"Please remove the stigma of the word 'drug house,'" Henderson said. "I don't own a drug house, and I don't condone a drug house, and it's never been identified as drug house. And every hotel-motel owner that I spoke to was offended by that term."
Reger, the city recorder, who has been an outspoken critic of the ordinance from its inception, said he disapproved of it, too.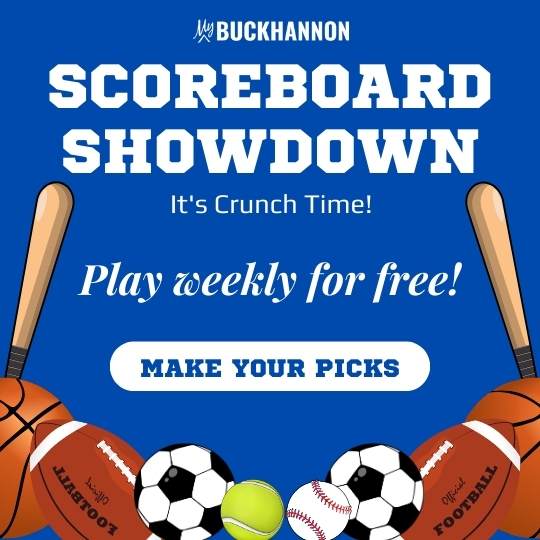 "I will just reiterate one more time that I don't believe properties are responsible for the behaviors of the people in them … and I don't necessarily believe property owners should become responsible for the behaviors of people inside their properties, although we know everyone here would take steps to remove those types of tenants," Reger said. "I would just express my disapproval of the premise of the entire ordinance."
Council ultimately approved the law 3-2 with the addition of the two amendments; it will be considered on second reading Thursday, Nov. 1 for passage and adoption.