BUCKHANNON – Anyone who has kittens or cats realizes that every day of the week is 'cat day.'
You may even celebrate "Caturday" every weekend.
But in reality, Oct. 29 is National Cat Day, according to the website www.nationalcatday.com.
On this day, cat lovers strive to celebrate the cats and kittens they share their homes with – in addition to helping those in shelters find their 'fur-ever' homes.
The site encourages cat owners to spoil their fur babies a little more on Oct. 29 – asking owners to cuddle their kitties a little more, offer them some delicious kibble, scratch around to find them a great new toy and make a donation to local animal shelters to help cats and kittens living there, waiting for homes.
National Cat Day founders encourage folks to save a life and adopt a cat or kitten, saying estimates reveal there are approximately 4 million cats entering shelters each year – and an estimated 1 to 2 million of those felines will be euthanized.
They say that cats have lots of love to offer and having a cat can lower your blood pressure – not to mention our cat friends can give supply lots of laughs, offer companionship and alert their owners to danger.
In honor of National Cat Day, My Buckhannon asked folks from around the area to share some of their favorite 'cat tales' on Facebook.
Here are a few of the stories we received.
Ike Talbott and Carlene Chidester, of Buckhannon, told their tale of Seneca
"In late September 2017, Ike and several of his friends went hiking on the Seneca Creek Trail to camp for a long weekend.
They hiked to their favorite spot which is about a 5-mile hike. During the first evening as all of the guys were gathered around the campfire cooking dinner, Ike heard a tiny meow.
The others believed the sound came from a bird, but Ike swore it sounded like a kitten. Next thing Ike knew, a tiny black kitten with a ringed tail made her way to the campfire.
The kitten was skin and bones, and Ike said she asked for handouts. Everyone shared bites of their tuna and sausages from dinner, and the tiny kitten went to the creek to drink.
For the next three nights, the kitten slept next to Ike's head in his Hennessy hammock and hung around the camp during the days with the boys. When they went to leave camp on Sunday, she seemed anxious about being left behind, but Ike had other plans. He picked her up and hiked with her in his arms for the five miles in heat of more than 85 degrees."
Seneca, named after the trail, turned out to be about three to four months old. She now lives with Ike and Carlene and Louie and Lucy, her brother and sister cats. She is happy and healthy and loves her new home.
Susan and Jeremy Harsh, of Buckhannon, and the two cats that are their world
"I adopted Cyrus Black Marshall-Harsh in Nov. 2012 from Pet Door Rescue, three weeks after I lost my cat of 15 years. Cyrus was 6 months old, and he was such a rambunctious kitten! We had quite a time, but he was just what I needed.
Fast forward two years, and I married my husband, Jeremy. We decided Cyrus needed a sibling. Our cousins found watched someone dump a litter of kittens on Stonecoal Road near the lake, and saved them. One of those kittens was Violet Cinder Harsh. I don't think I ever had a kitten that young — she was about 8 weeks old when we adopted her.
These two cats mean the world to us. Cyrus is our outgoing, loving cat — I have never met a cat so snuggly and loveable. Violet is a little bit more reserved, and she is definitely connected most to Jeremy — she has cat-itude.
I urge anyone considering pet adoption to check out the local shelters or adopt your local stray cat."
Holly Ferguson and Tyler Moore, of Belington, talked about that one special tabby
"On Jan. 24th, 2017, my 24-year-old son Tyler was in a serious auto accident. We received devastating news as we arrived at the hospital that day. 'Your son may be braindead,' we heard.
As I stood over his bed in the emergency department, I was instantly saddened and worried that I was not sure about his salvation. As a mother, I had failed and what a horrible way to realize that! Yes, I had always taught my children that there was a God, but I wasn't sure of his personal relationship with him.
In that moment, I made the only deal I had ever made with God.
I prayed, "Please let my son live and I will be sure about his relationship with you and I will also spread the word to other mothers as well."
God did let my son live. We suffered through four months of hospital care, lots of unknowns and heartache, but it was during this time I really got to walk with the Lord. I learned what true faith is about, and I have spent lots of time sharing that with others.
Tyler's injuries were severe.
He received a traumatic brain injury. He had to have half of his skull removed to allow for swelling. He was on life support and in a coma for a very long time. It was heartbreaking. He could not control his body temperature so he had to be wrapped in a freezer blanket for weeks.
As a mother, this was almost more than I could take. He had to learn to breathe, eat and speak again. Slowly, he improved each day, which was a miracle!
Today, he is still in a wheelchair. He does not have much use of his right side but we never give up and believe one day he will be walking on his own again.
During this time, I had a very special encounter with a cat. Because Tyler's injuries were so severe, once he was released from hospital care, I chose to purchase a home closer to the hospital until he was well enough to move further away to our hometown in Belington.
The day I brought him home I was a nervous wreck. Tyler lost so much weight and was very frail. He could not speak or basically do anything at all for himself. He was in my care only, and I had a big job to do.
I was in the kitchen crushing up the 16 medications he needed to prepare to nervously insert them into his feeding tube. I remember looking up, and lo and behold there what a stray cat sitting on his lap!
I screamed, "Tyler, do not move!"
I looked at the front door, but it was closed! 'How did this cat get in here?' I wondered.
What if this stray unvaccinated cat scratches my frail son? I was frantic but they were calm and relaxed as if it was just a normal thing. I quickly grabbed the cat up up and sat her outside.
"Now, go on home kitty," I said.
Days went by and the cat never left.
I decided it would be a good idea to take her to get spayed and her vaccines. Even if I couldn't keep her, I wanted to help her in some way. So here we go, off to the vet. The vet said how unusual it was for her to be female (almost all orange tabbies are male) and that he had news: she was already pregnant!
The day we decided Tyler was well enough to come back to our hometown, I just couldn't leave her behind, homeless and pregnant. I brought her home, and that's when I learned about the story of Mary and the tabby cat.
According to the story, Baby Jesus was cold and crying in the manger. Mary tried to call in the other animals to keep him warm but none came.
All of a sudden, a tabby cat came and snuggled up next to Jesus to keep him warm, and he suddenly stopped crying. Mary was so happy with the cat that she marked his forehead with the letter 'M.'
Sure enough, my cat had the same 'M'!
She had her kittens, and I was able to place her and all of her kittens in good homes.
Later, we learned that another one of our traumatic brain injury friends had a similar experience. They stopped at a gas station to get gas. When they looked in the mirror to check on their daughter, they discovered that a cat had run up the wheelchair ramp and right into her lap!
They posted a picture of the cat and there it was…the 'M.'
I often thought about how maybe this was a sign from Mary, that she understood my pain. She knew exactly what it was like to see her son suffer."
Stephanie Broschart, of Huttonsville, shared the bond she felt with one special senior cat
"I found my oldest cat outside my apartment in the middle of winter when a neighbor dumped him.
The cat sat out on my car, and it was love at first sight. I spent three months trying to catch him. When he went to the vet, I found out he was blind in one eye and deaf in one ear.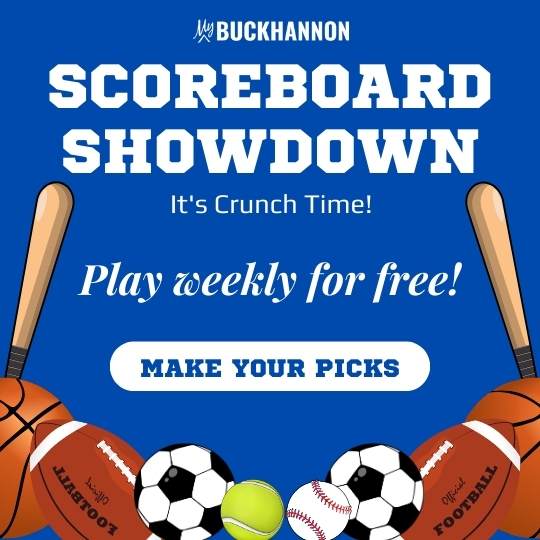 He also had a broken hip and a bowel blockage. It took two months of nursing him back to health before he was issued a clean bill of health.
We shared a wonderful year before he passed away from a rare birth defect of undergrown kidneys. He was truly an amazing kitty and he will forever be in my heart. We shared a thick bond; he was my son."
Melanie Renee Carter, of Valley Bend, remembered being reunited with Big Momma
"This story took place three years ago in October.
So, after losing my cat two Octobers ago – yes, two years – I was browsing the yard sale site one morning and saw her beautiful face looking back at me in a post.
Yes, I had found her.
A lady that had been caring for her was moving and looking for a home for her.
Two years! I had never given up hope of finding her.
I had always looked when passing my old apartment where she last lived with me. I am beyond blessed and happy tonight. This cat has always had my heart since day one.
Welcome home, Big Momma!"
Ideas the National Cat Day website offers to celebrate include:
-Adopt a cat from a local shelter or cat rescue center.
-Make a commitment to your cat's health and buy all-natural treats and foods.
-Donate food, blankets and toys to local animal welfare organizations.
-Volunteer at your local shelter – offering to play with cats and kittens, clean cages or clean litter pans.
-Write elected officials and ask them to support a ban on kitten mills and gas chambers in your state.
-Bake some cat-shaped cookies for your kids, friends or officemates and bake some tuna cookies for your felines.
-Conduct a safety check of your home to assure it is safe for your new kitten or cat.
-Spend the day taking photos of your cat and post them to your Facebook page.
-Help an elderly neighbor by cleaning their cat's litter pan and playing with their cat.
-Brush your cat to eliminate fur and hairballs.
-Give your cat a massage.
Where to adopt in Upshur County
The Upshur-Lewis Animal Control Facility on Mud Lick Road is a great place to find a 'fur'-ever friend and save a life at the same time. Remember: senior cats need homes, too! Check out adoptable pets on its website at www.upshuranimalcontrol.org. They can be reached by calling 304-471-7387.
My Buckhannon wishes you the 'purrfect' National Cat Day!
Do you have a funny, heart-warming or heart-wrenching story to share about the cat in your life? Feel free to email us at news@mybuckhannon.com.