CHARLESTON, WV – Gov. Jim Justice joined West Virginia health leaders and other officials today for his latest daily press briefing regarding the State's COVID-19 response.

GOVERNOR, CORONAVIRUS CZAR ADDRESS COVID-19 MISCONCEPTIONS
During Friday's briefing, Gov. Justice and West Virginia Coronavirus Czar, Dr. Clay Marsh, took time to discuss common misconceptions about the dangers associated with COVID-19, particularly when it comes to its fatality rate.
"It's really, really important that we get the most accurate data," Gov. Justice said. "I've had people call me and claim, incorrectly, that 99.93 percent of the people who get this disease don't die.
"That is a total error," Gov. Justice said.
Dr. Marsh elaborated that the worldwide mortality rate associated with COVID-19 is approximately 4 percent.
"Also, I'm getting people that are incorrectly saying that COVID-19 is just like the flu," Gov. Justice said.
"That is untrue," Dr. Marsh said. "The flu has a mortality rate, at the most, of 0.1 percent.
"With COVID-19, the long-term manifestations that we're seeing with brain functioning and other problems, even from people who get better, are substantial," Dr. Marsh continued. "It's much, much worse than the flu."
"West Virginia, you've got to understand that you are among the oldest states, the most chronically ill, and you're located right in the middle of several hotspots across the region," Gov. Justice said. "I've asked you to wear a mask. I don't like the masks. But I'm telling you they're the only thing we have right now to protect us."
CHURCH OUTBREAKS
Also on Friday, Gov. Justice announced that several new church-related outbreaks of COVID-19 have been identified at places of worship in Boone, Kanawha, Raleigh, and Taylor counties.
"Church is a place where we sing. Church is a place where we're together in a confined area for at least an hour. It's not like being outside," Gov. Justice said. "Please wear a mask."
The Governor urged all West Virginians in church settings to follow the State's safety guidelines, including using every other pew, maintaining social distancing, and wearing face coverings.
"A lot of the attendance at our churches are those who are elderly and at higher risk," Gov. Justice said. "So I am cautioning everyone to strictly follow our guidelines."
SAFETY REGULATIONS REMAIN IN PLACE
Once again on Friday, Gov. Justice offered a reminder that several new regulations are now in effect across the state in efforts to slow the spread of COVID-19.
The limit for all purely social gatherings has been reduced to 25 individuals statewide. The limitation does not apply to any activity, business, or entity that has been deemed essential. Additionally, all fairs, festivals, carnivals, or similar events, as well as all indoor or outdoor concerts, are prohibited throughout West Virginia.
The Governor added that West Virginia saw 125 new positive cases statewide yesterday out of 2,556 total tests, resulting in a positive case rate of 4.89 percent.
Gov. Justice also reported that the state's 100th COVID-19-related death was recorded Friday.
In Monongalia County, all bars have been ordered closed through at least July 24, 2020. Monongalia County restaurants that also include bars must close their bars, but are permitted to continue restaurant service, including the sale of alcoholic beverages to dine-in customers.
As of Friday morning, Monongalia County had 390 active cases, the highest number of active cases in the state.
JULY INCOME TAX RETURNS RESULT IN SIGNIFICANT SURPLUSES
Also on Friday, Gov. Justice announced that so far in Fiscal Year 2021, which began on July 1, 2020, personal income tax collections of $192.6 million were more than $51.1 million above estimates.
Additionally, corporate net income tax collections came in more than $50.1 million ahead of estimates.
The filing deadline was extended from the traditional date of April 15, 2020, by three months to July 15, 2020, in response to disruptions caused by the COVID-19 pandemic and to align with the federal government's income tax filing extension to the same date.
"By deferring the income tax from April 15 to July 15, it's like we now have Christmas in July," Gov. Justice said. "For the first 17 days of the month, we're excited, we're happy, we're moving in the right direction."
Gov. Justice noted that the early boost for FY2021 comes just a few weeks after general revenue collections for FY2020 finished at a surplus, outpacing budget estimates that were made based on the record-setting revenue growth seen in West Virginia during FY2019, all without collecting income tax for the year.
"Probably, the most proud moment that I've had in West Virginia, as your Governor, was being able to get us through the pandemic year without having to lay people off or cut benefits or cut programs," Gov. Justice continued. "We did it. And we even ran across the finish line with a little bit of a surplus.
"At the end of the day, that, to me, was probably the biggest accomplishment that I've been associated with since I've been here."
WEST VIRGINIA CARES ACT SMALL BUSINESS GRANT PROGRAM APPLICATIONS
Additionally Friday, Gov. Justice offered a reminder that applications are now available for small businesses seeking to receive funding through the Governor's West Virginia CARES Act Small Business Grant Program.
The initiative will provide $150 million of West Virginia's CARES Act funding to qualifying businesses across the state. Any West Virginia-based small business, in existence on February 29, 2020, with 1-35 employees, is able to apply for up to $5,000 in grant funding.
Businesses planning to apply must first be registered as a vendor with the State to be eligible. Guidelines for the grants and instructions on how to apply are available at Grants.wv.gov.
GOVERNOR OFFERS CONDOLENCES FOLLOWING DEATH OF FORMER STATE LEGISLATOR SHIRLEY LOVE
Gov. Justice took time out of his briefing Friday to offer his condolences and prayers following the death of former West Virginia Senator and Delegate Shirley Love.
Love, who was 87 years old, represented the Oak Hill area of Fayette County in the West Virginia Legislature as a Senator from 1994-2008 and later as a member of the House of Delegates from 2016-2018.
His death was not COVID-19-related.
Love was well-known as a television and radio broadcaster in West Virginia for more than 40 years.
"I grew up watching him on TV and listening to his voice," Gov. Justice said. "I knew him very well, and I know his family.
"Cathy and I just want to pass on our thoughts and prayers to a great family and a great West Virginian that we've lost."
FREE TESTING: BERKELEY, JEFFERSON, MERCER, AND MONONGALIA COUNTIES
Gov. Justice also offered a reminder that the latest round of free community COVID-19 testing continues today – Friday, July 17 – and tomorrow – Saturday, July 18 – at various times in Berkeley, Jefferson, Mercer, and Monongalia counties.
The effort is part of a plan to provide free optional testing to all residents in several counties that are experiencing higher rates of COVID-19 transmission. It targets residents who have struggled to be seen by a physician or do not have insurance to pay for testing. However, other residents, including those who are asymptomatic are welcome to be tested.
Testing is scheduled as follows:
Berkeley County
Friday, July 17 & Saturday, July 18
7 a.m. – 2 p.m.
Patriot Antique Center and Flea Market: 615 King Street, Martinsburg, WV
Jefferson County
Friday, July 17 & Saturday, July 18
7 a.m. – 3 p.m.
Ranson Civic Center: 432 W. 2nd Avenue, Ranson, WV
Mercer County
Friday, July 17
9:30 a.m. – 4 p.m.
Mercer County Health Department: 978 Blue Prince Road, Bluefield, WV
Monongalia County
Saturday, July 18
8 a.m. – 3 p.m.
WVU Coliseum: 3450 Monongahela Boulevard, Morgantown, WV
CITIES/COUNTIES GRANT FUNDING: $44.5 MILLION HAS NOW BEEN AWARDED
Also today, Gov. Justice provided an update on cities and counties throughout West Virginia applying for funds through the federal CARES Act, reporting that more than $44.5 million has now been awarded all across the state.
A new web portal is now available for city and county government officials to apply for this grant funding, at grants.wv.gov. Interested parties can also call the helpline: 1-833-94-GRANT.
Each of the recipients of CARES Act funding, along with grant amounts, are now available to view through the COVID-19 transparency web portal provided by West Virginia State Auditor's Office.
WEST VIRGINIA STRONG SUMMER FOOD ASSISTANCE MAP
Also, Gov. Justice reminded West Virginians that an interactive free-feeding location map, designed to help connect citizens in need to food resources across the state, is available online.
More than 690 free-feeding locations have now been made available through a multi-agency effort between the West Virginia National Guard, the West Virginia Department of Education, the West Virginia Bureau of Senior Services, the West Virginia Voluntary Organizations Active in Disaster (WV VOAD), and the United Way.
If food distribution locations aren't available in some communities, individuals are encouraged to call 211 for further assistance.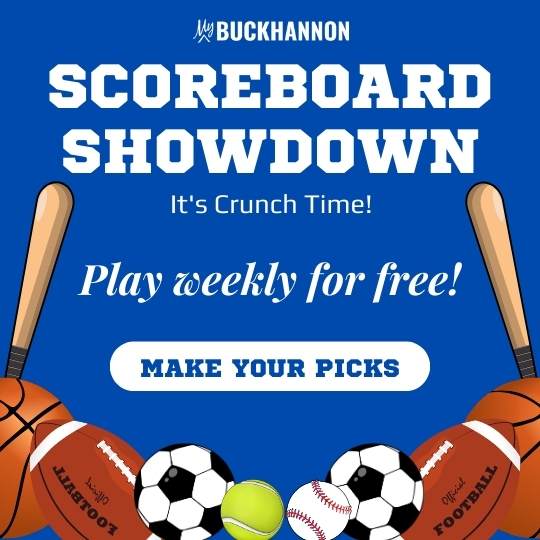 WEST VIRGINIANS URGED TO PARTICIPATE IN CENSUS
Once more today, Gov. Justice asked all West Virginians to participate in the 2020 United States Census.
Every West Virginian who does not respond to the Census represents a loss of $20,000 in federal funds over the next 10 years for the state and its local communities. The funds can go toward things like healthcare, education, infrastructure, school lunch programs, and more.
Be counted in minutes: 2020census.gov.
ADDITIONAL INFORMATION
Click here to view all Executive Orders and other actions taken by Gov. Justice to combat the spread of COVID-19 in West Virginia.
For more information about COVID-19 prevention and more, call the State's toll-free hotline at 1-800-887-4304 or visit Coronavirus.wv.gov.