CHARLESTON, WV – Gov. Jim Justice joined West Virginia health leaders and other officials today for his latest daily press briefing regarding the State's COVID-19 response.

FULL TESTING OF WEST VIRGINIA CORRECTIONAL FACILITIES COMPLETED
On Friday, Gov. Justice announced that all inmates and employees at each of the State's correctional facilities have now been tested for COVID-19.
"In eight days, we have tested more than 10,000 inmates and 4,000 employees," Gov. Justice said. "We're still waiting on some additional results coming in, but the overwhelming results are negative."
The Governor announced that, as of Friday morning, there were a total of nine active COVID-19 cases at five jails and two prisons across West Virginia.
Last month, Gov. Justice ordered that all inmates and employees within the State's network of correctional facilities be tested for COVID-19, following an influx of cases at Huttonsville Correctional Center and Jail in Randolph County.
$2.6 MILLION IN GRANT FUNDING DISTRIBUTED TO CITIES AND COUNTIES
Also on Friday, Gov. Justice provided an update on cities and counties throughout West Virginia applying for funds through the federal CARES Act, reporting that $2.6 million has now been distributed all across the state.
"We're getting the funds out the door as fast as we possibly can," Gov. Justice said. "We now have 61 cities and counties that have applied for this funding and I'm hopeful that we're going to be able to shove a bunch more dollars out the door very soon."
A new web portal is now available for city and county government officials to apply for this grant funding, at grants.wv.gov. Interested parties can also call the helpline: 1-833-94-GRANT.
"We still have about 280 cities and counties that could still apply for this money and we want to encourage everyone to submit an application," Gov. Justice said.
WORKFORCE WEST VIRGINIA UPDATE
In his remarks during Friday's briefing, Acting Commissioner of WorkForce West Virginia Scott Adkins reported that WorkForce has now distributed more than $200 million in Pandemic Unemployment Assistance (PUA) benefits to more than 24,000 eligible claimants across the state. However, Adkins added, the agency has seen a recent increase in the number of fraudulent PUA claims.
"PUA benefits are intended for self-employed workers, who normally do not qualify for unemployment benefits, but were authorized to receive benefits by the CARES Act," Adkins said. "WorkForce West Virginia has received more than 35,000 fraudulent PUA claims just since June 1.
"Scammers are using stolen personal information from earlier national data breaches and are attempting to file fraudulent unemployment claims through the PUA system," Adkins continued. "This is not unique to West Virginia. It's happening in every state and territory across the country.
Adkins added that another common form of fraud seen in recent weeks has been the intentional misrepresentation of facts to attempt to obtain benefits.
"For example, folks who may be eligible for PUA benefits, but, when they do their weekly certifications, they don't identify their earnings correctly, misreport their employment status, or refuse to return to work without reporting that – that's also considered fraud," Adkins said.
Adkins added that individuals found to be committing fraud may be prosecuted to the fullest extent of the law.
"At the end of the day, these crooks and criminals are hurting great West Virginians," Gov. Justice said. "They are hurting you – who really need to have your applications processed and your dollars coming to you – because they are slowing us down."
WEST VIRGINIA STRONG – THE COMEBACK | SAFER AT HOME ORDER
Week 7 of the Gov. Justice reopening plan – West Virginia Strong – The Comeback – is now underway and announcements regarding future reopenings have been made. The Governor's Safer At Home order also remains in effect. Click on the links to read more:
COMMUNITIES IN SCHOOLS UPDATE
During his address Friday, Gov. Justice took time to discuss recent accomplishments made through the Communities In Schools (CIS) program in West Virginia
Working alongside partners in the local community, the CIS program provides resources to engage students in the classroom and to encourage better attendance and graduation rates.
"This school year, 10 out of the 13 high schools with seniors in the CIS program exceeded their school's overall graduation rate, which is a tremendous accomplishment and proof that this program is changing the lives of our students and the communities where they live," Gov. Justice said. "And eight out of the 13 schools with seniors in CIS had a 100 percent graduation rate."
The Governor reported that, at Woodrow Wilson High School in Raleigh County, CIS students had a 92 percent graduation rate, versus the school's overall graduation rate of 80 percent.
At Huntington High School in Cabell County, CIS students had a 83 percent graduation rate, versus the school's overall graduation rate of 74 percent.
Thanks to funding from the West Virginia Legislature for multiple expansions over the past several years, the CIS program now serves 79 schools in 15 counties across the state with a potential reach of as many as 27,000 West Virginia students.
"We are working to expand the CIS program statewide, because it's proven to work," Gov. Justice said. "I want to thank all those involved in this program, from the First Lady, State Board and Department of Education, County Boards of Education, and, of course, all the principals, teachers, and the CIS case managers around the state that love these kids and want them to succeed.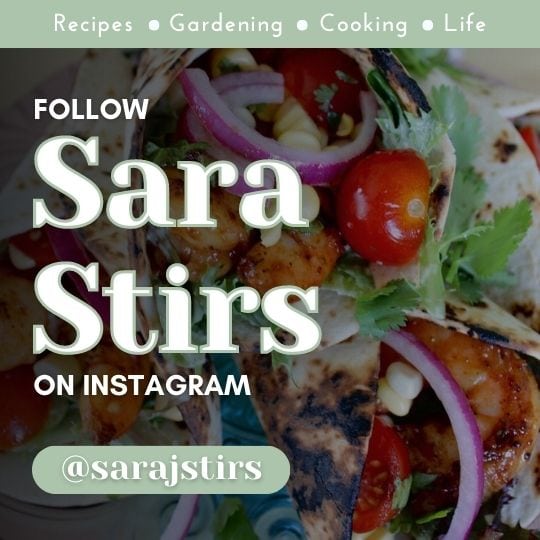 "Throughout this pandemic, the CIS program has set the example of how to maintain relationships with students and ensure their continued success, even while interaction has been limited," Gov. Justice added.
FREE FISHING DAYS THIS WEEKEND
Gov. Justice also took time out of Friday's briefing to remind all West Virginians that this weekend – Saturday, June 13 and Sunday, June 14 – are Free Fishing Days across the state.
"No fishing license is required for these two days," Gov. Justice said. "So, if you haven't fished for awhile and you're interested in picking it back up again or if you're new to fishing and you want to learn, try it, it's free.
"It's the perfect time for a son or a daughter or grandchild to find a new favorite fishing spot and catch a big fish," Gov. Justice continued. "It's a big thrill and it's a great way to enjoy family and connect with the beauty of the outdoors of West Virginia."
WEST VIRGINIA STRONG SUMMER FOOD ASSISTANCE MAP
On Friday, Gov. Justice reminded West Virginians that an interactive free-feeding location map, designed to help connect citizens in need to food resources across the state, is now available online.
Click here to view the map
More than 600 free-feeding locations have been made available through a multi-agency effort between the West Virginia National Guard, the West Virginia Department of Education, the West Virginia Bureau of Senior Services, the West Virginia Voluntary Organizations Active in Disaster (WV VOAD), and the United Way. To-date, more than 5,000 people have used the online map.
If food distribution locations aren't available in some communities, individuals are encouraged to call 211 for further assistance.
FREE COMMUNITY TESTING: GREENBRIER, HANCOCK, LOGAN, AND WOOD COUNTIES
Gov. Justice also offered a reminder that free community COVID-19 testing is being provided today and tomorrow in Greenbrier, Hancock, Logan, and Wood counties.
The effort is part of a plan to provide free optional testing to all residents in several counties that are experiencing higher rates of COVID-19 transmission. It targets residents who have struggled to be seen by a physician or do not have insurance to pay for testing. However, other residents, including those who are asymptomatic are welcome to be tested.
Testing is scheduled as follows:
Greenbrier County
Friday, June 12 & Saturday, June 13
9:00 a.m. – 4:00 p.m.
Dorie Miller Park, 2300 Rosewood Avenue, Co Route 32/1, Lewisburg, WV 24901
Hancock County
Friday, June 12 & Saturday, June 13
10:00 a.m. – 4:00 p.m.
Weirton Event Center, 3322 East Street, Weirton, WV 26062
Logan County
Friday, June 12 & Saturday, June 13
9:00 a.m. – 4:00 p.m.
Cora Volunteer Fire Department, 28 Aldridge Branch, Logan, WV 25601
Wood County
Friday, June 12 & Saturday, June 13
9:00 a.m. – 4:00 p.m.
Parkersburg High School, 2101 Dudley Avenue, Parkersburg, WV 26101
Click here to read more
FREE COMMUNITY TESTING: GRANT, HAMPSHIRE, AND HARDY COUNTIES
Additional free community testing will also be provided in Grant, Hampshire, and Hardy counties tomorrow – Saturday, June 13 – only.
Testing is scheduled as follows:
Grant County
Saturday, June 13
10:00 a.m. – 4:00 p.m.
EA Hawse Health Center, 111 S. Grove Street, Petersburg, WV 26847
Hampshire County
Saturday, June 13
10:00 a.m. – 4:00 p.m.
EA Hawse Health Center, 22338 North Western Turnpike, Romney, WV 26757
Hardy County (Three locations)
Saturday, June 13
10:00 a.m. – 4:00 p.m.
EA Hawse Health Center, 17978 WV 55, Baker, WV 26801
EA Hawse Health Center, 8 Lee Street #127, Moorefield, WV 26836
EA Hawse Health Center, 106 Harold K. Michael Drive, Mathias, WV 26812
Click here to read more
WEST VIRGINIANS URGED TO PARTICIPATE IN CENSUS
Once more today, Gov. Justice asked all West Virginians to participate in the 2020 United States Census.
Every West Virginian who does not respond to the Census represents a loss of $20,000 in federal funds over the next 10 years for the state and its local communities. The funds can go toward things like healthcare, education, infrastructure, school lunch programs, and more.
Be counted in minutes: 2020census.gov.
DATA UPDATE
Gov. Justice provided another overview of statewide data on COVID-19, highlighting that West Virginia's cumulative percentage of positive test results had dropped to 1.80 percent.
West Virginia continues to excel in several metrics compared to its surrounding states and the national average. View the latest COVID-19 data at Coronavirus.wv.gov.
ADDITIONAL INFORMATION
Click here to view all Executive Orders and other actions taken by Gov. Justice to combat the spread of COVID-19 in West Virginia.
For more information about COVID-19 prevention and more, call the State's toll-free hotline at 1-800-887-4304 or visit Coronavirus.wv.gov.