ELLAMORE – Code Red Wrestling – the name of the organization that hosted a live professional wrestling event at the Ellamore Volunteer Fire Department Saturday – took on a terrifying new meaning for a wrestler from Pennsylvania who was burned during a stunt involving the theatrical use of fire.
Ellamore Volunteer Fire Chief Jamie Pugh verified Monday that Erik Shea, a professional wrestler from West Decatur, Pa., was badly burned in the face Saturday at the event, dubbed "Red White & True."
The incident occurred at about 9 p.m. Saturday, Pugh said.
"A professional wrestler was burned in a stunt gone wrong," Pugh told My Buckhannon. "Myself and an EMT with our department put the patient in a vehicle and started toward town to meet an ambulance."
Pugh said emergency first responders opted to fly Shea via HealthNet to the Allegheny Health Network's West Penn Burn Center in Pittsburgh, and a landing zone was set up for the lifeflight in the Kesling Mill Road crossover from Route 33 to the Old Elkins Road.
Pugh said he's received word that Shea has since been treated and released from the hospital. Pugh said the stunt involved alcohol and fire.
"He had alcohol in his mouth, spit it out and lit it on fire, but it came back into his face [and burned him]," Pugh said.
But that's not the only bad luck Shea and his family had that evening.
Pugh said when Shea's girlfriend, a wrestler whose stage name is Alura O Shea, was following the vehicle that contained Shea, she hit a black bear who happened to be crossing the Old Elkins Road in Excelsior.
Cpl. B.K. Wright with the Buckhannon detachment of the West Virginia State Police said he responded to the bear versus vehicle collision, but the bear had run off by the time he arrived.
"It happened on Route 151 (the Old Elkins Road) on Waggomon Hill in Excelsior," Wright said late Monday afternoon.
Wright said the female driver was not injured, and he did not file an official report.
"There were no citations issued, and the bear ran off," he said.
The vehicle had functional damage and was removed from the scene by Jeffrey's Towing.
On his Facebook page, Shea stated that he received second and third-degree burns from the accident.
He told My Buckhannon Tuesday the burn was "the most pain I've ever felt."
"Just getting dressed is a challenge … and the shower," he said.
Despite the accident, Shea says he plans to wrestle again in three weeks.
"This is my job," he said. "It's how I feed my family. I've wrestled casted up to my knee 24 hours after breaking my foot. It never stops."
Shea, whose wrestler monkier is Crazii Shea, is now 37 years old. He said he's not exactly inexperienced, having performed the stunt — known as "breathing fire" — for the past 10 years. He has 18 years of professional wrestling experience under his belt.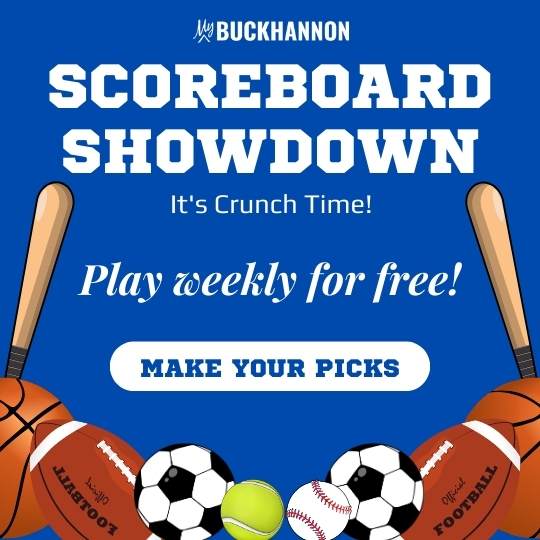 He said the trick is performed with Everclear 190-proof vodka, which isn't sold in some states, including West Virginia, and "a shot of jet fuel for that bright burn." Shea said he simply got too "comfortable" with the trick and didn't take proper precautions.
"There are ways of protecting yourself … like Vasoline," he said. "I guess I just got comfortable with it, like it was my best friend. We had an argument and fire won."
Shea is accepting donations to help pay his medical bills via regular mail in care of Erik Shea, 2835 Long Run Rd., West Decatur, PA, 16878 or via GoFundMe www.gofundme.com/f/crazii-erik-shea or PayPal PayPal.me/CraziiShea.