BUCKHANNON – As the City of Buckhannon began the first in a series of work sessions to discuss the 2019-2020 fiscal year budget Monday, revenue and expenditures weren't the only things municipal officials were trying to balance.
Over the course of the three-hour meeting, council members and department heads struggled to weigh being fiscally responsible with the need to offer competitive salaries in order to attract – and retain – skilled city employees.
In his opening remarks, Mayor David McCauley noted the city had lost "two very young, upstart promising members of our operations, Jason Tenney and Marcus Miller" in the streets and parks department. They didn't leave because they weren't happy working for the city, McCauley said.
The simple fact was, they could make a better living in the private sector.
And in January, the city opted to significantly increase wages of several valuable water plant operators, lest they lose them to the City of Clarksburg and American Water Company, McCauley said.
"Last month, we had a situation where American Water Company and the Clarksburg water operations were coming after our Class III, IV plant operators to poach the entire bunch," McCauley said. "They're very valuable. We were on the cusp of losing multiple operators to American Water and Clarksburg."
"We had to bump up the pay, and in some instances, it was like $3 or $4 an hour," the mayor continued. "Sometimes, it's not enough to pay living wage; sometimes, it has to be a living competitive wage. I point this out because as we hear from folks this morning, there are instances – particularly with our first responder agencies – where we have lagged a bit behind the competition."
City finance and administrative director Amberle Jenkins said the proposed general fund budget didn't differ much from the 2018-2019 fiscal year budget.
As the draft currently stands, the city's budget is balanced – meaning revenues match expenses – at $4.4 million. It's up just $44,505 from $4,407,479 in the 2018-2019 fiscal year to $4,451,984 for the 2019-2020 fiscal year, which begins July 1, 2019 and ends June 30, 2020.
Jenkins also explained the city's general fund budget – which includes the main city hall office, police department, fire department, Stockert Youth and Community Center, Streets Department and parks – does not have any money from the new 1 percent sales tax built into it.
That's because the West Virginia State Tax Commissioner's Office is not allowing Buckhannon to begin collecting a 1 percent municipal sales, service and use tax until Jan. 1, 2020, instead of July 1, 2019, as city officials had originally anticipated.
Jenkins said she'd built a 50-cent across-the-board raise into the budget for city employees, who haven't had a cost-of-living raise since 2016. Other raise requests will up to council, she said.
"Everything else is about the same," Jenkins told council. "I estimated hotel/motel tax at $170,000. The (Atlantic Coast) pipeline supposedly might be back in the fall, so I didn't want to overestimate that too much. There's really nothing extraordinary in revenues."
Jenkins said a budget is merely an estimate, and she purposely underestimates revenues so the city doesn't find itself in the red.
"I tend to – and we must – underestimate revenues, because if we overestimate revenues and we don't get them in, then we've got to cut something," she said.
Jenkins noted she pulled out some requests from supervisors, who were given a chance to make their case for each of their proposed budgets at Monday's meeting.
Public works director Jerry Arnold and streets superintendent Brad Hawkins explained that one large chunk of their budget — $412,000 – is grant money to complete the Gateway West Project. That project involves installing lighting, sidewalks and storm drains from Locust Street on the north and south sides of Main Street all the way past the entrance to St. Joseph's Hospital to the first Buckhannon exit – the Main Street exit on the Old Weston Road – off U.S. Route 33.
Arnold explained all street personnel labor would be expended on completing the Gateway West project in the 2019-2020 fiscal year.
"We expect to proceed on that project in late March or early April, so very shortly," Arnold said. "Our project crew will be focused on the Gateway West project. Any other projects listed would be contract projects."
Street department employees will, however, still be taking care of routine duties, such as cemetery maintenance work, street sweeping and snow removal.
McCauley noted Gateway West is a multi-phase grant project, meaning work must be finished within a specific time span before the city can receive the next level of funding to complete the infrastructure project.
"This is a big deal, this is the grand entrance to Buckhannon," the mayor said. "This is why it's being elevated, not only because of its importance to the community, but also because of our tight time frames in realizing completion of it."
So, what are the other main streets and sidewalks projects the city plans to contract out?
On the docket for paving is about 675 feet of work on South Spring Street (when the innovation center is completed), 800 feet of street on South Kanawha Street and 350 feet of Friendly Way.
In addition, sidewalks are scheduled to be constructed on First Street and Madison Street.
Arnold explained proposed Street Department salaries had been bumped up.
"We're trying to catch them up because we know that [from what's been happening] within the other departments … we're going to have to be a little more competitive with some of those positions," he said.
Arnold said the department expects to lose 50 percent of its staff to retirement within the next three years, so it's particularly important that the city be able to recruit skilled employees.
Jenkins budgeted about $1.3 million for streets and parks, reducing the department's $1.4 million proposed budget.
SYCC executive director Debora Brockleman asked council to consider hiring a third full-time staff person to man the center – a request Jenkins did not build into the budget but will leave up to council's discretion.
"We'll make anything work; however, if we get approval for another full-time staff person, which we really do need, I added that in the spreadsheet I gave to Amby. At some point, if you all could approve that person, it would be awesome," she said.
Brockleman estimated the person's base salary to be $20,800.
She explained the proposed budget for the SYCC, which operates as a city department, hadn't changed much otherwise.
McCauley agreed that should the planned gymnasium addition come to fruition, having only two full-time employees on staff would not be sufficient.
"That's basically what this comes down to is expansion of physical [building] and expansion of programs and this idea that two full-time employees can continue to do it all is not a realistic model," he said.
Brockleman said in the future, she'd like council to budget for a security system at the front entrance to SYCC, much like the systems in place at county schools.
"I'm not asking for it yet, but I'm planting the seed," she said.
Buckhannon Fire Chief J.B. Kimble presented a proposed budget of $723,662, which Jenkins shaved down to $706,662.
Kimble explained he was asking for a 2.5 percent increase in salaries for promotions. He noted the fire department's call volume had shot up by 150 percent over the past four years.
The fire department, like the police department, is in the process of working toward attaining accreditation through the Commission on Fire Accreditation International, or CFAI. Kimble said given the standards of coverage mandated by CFAI, he could foresee the need to build a city fire substation at some point in the future.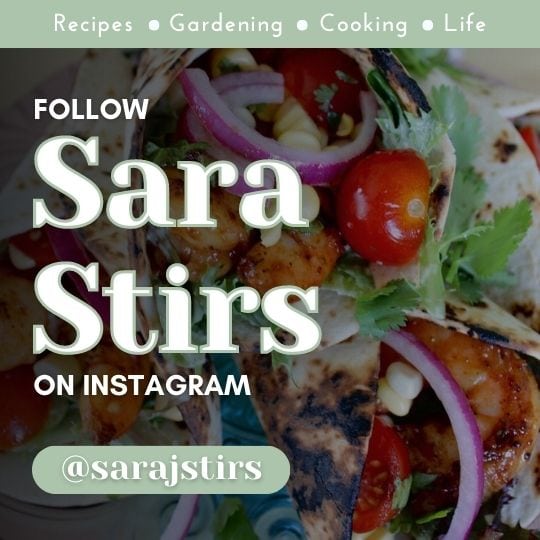 Kimble said including the city and the fire department's first due area, the agency is responsible for protecting 65 percent of the county's population.
"There's no doubt in my mind that it's going to show an increase in staffing, it's going to show a substation somewhere, and those all come with cost," Kimble said.
Buckhannon Police Chief Matt Gregory was the last to present his proposal to council Monday.
Gregory said he wasn't asking council to budget for any additional officers or replacement cruisers for the 2019-2020 fiscal year as he has in recent years. However, he did request a $2 per hour pay increase for all police department employees.
The police chief argued the wage boost would help the department retain employees and more fairly compensate officers who have assumed additional responsibilities as a result of the department pursuing accreditation through the Commission on Accreditation for Law Enforcement Agencies, or CALEA.
Gregory said department salaries lag behind other local law enforcement agencies like the Upshur County Sheriff's Department, whose officers make an average of $1 more per hour than BPD officers.
"The reason I say that is this – and it's not just an arbitrary number that I threw down on paper – is that prior to formulating the budget, I did a salary survey of just different agencies around us, one looking primarily here in county of the sheriff's department, who is not a CALEA agency."
Gregory said he also looked at police salaries in Harrison and surrounding counties.
"By and large, one of our biggest challenges in law enforcement not just here locally but across the board … the challenge is first and foremost recruitment, recruiting good candidates, people who are highly qualified for the job and can pass the (physical agility and written) tests," Gregory said.
The police chief noted retaining employees is more difficult when the BPD can't offer comparable salaries to nearby law enforcement agencies.
Not only does it take six to 12 months to train a new hire, police officers must be exceptional candidates, Gregory said.
"They are sworn officers. You're not just hiring anyone off the street," he said. "It's akin to hiring someone with a special licensure."
McCauley said the city has hired about 20 police officers over the past 20-plus years Gregory has been chief, implying a pay hike might help retain officers.
In total, Gregory asked for $1,185,114 in his proposed budget, which Jenkins lowered to $1,153,263.
Monday's meeting was the first of several budget meetings council plans to schedule. Council members are required to approve a budget between March 7 and March 28, and the budget must be submitted to the W.Va. State Auditor's Office by March 29.