BUCKHANNON – City Council approved the third and final reading of the franchise renewal agreement between the City of Buckhannon and Optimum.
The ordinance, which passed by a majority vote at council's Aug. 3 meeting, grants a franchise renewal agreement to Optimum – formerly known as Suddenlink – for the construction and operation of a cable/internet system within city limits for a period of 10 years.
Five city council members voted in favor of the ordinance, while two members voted against the renewal. City council members Dave McCauley and CJ Rylands voted against the renewal during each reading of the ordinance and outlined their reasons in-depth during the second reading and first readings, including the unreliability of service and the length of the agreement.
The third reading included a public hearing so community members could express their opinions on the ordinance. No residents attended to comment, but the city received one letter, which city recorder Randy Sanders read aloud.
The letter urged council to vote against the ordinance and said its authors thought Optimum was an "untrustworthy" company. The letter also stated that most people were probably unaware of the public hearing, where they could express their disapproval of the agreement.
Clark Barnes, who is employed by Orion Strategies and handles public relations for the telecommunications company, presented prepared remarks to council, addressing several points that have been brought up during previous readings of the ordinance.
"I've had the opportunity to work with 17 counties and municipalities since the end of March, and we've closed those franchise agreements on 16 of them now," Barnes said. "We have two outstanding and one is yours."
"I will have to say, Mr. Mayor, that you have been the most thorough of all the municipalities and all the counties I've worked for, and I appreciate the fact you did your due diligence to see what your options were, which very few people do," he added.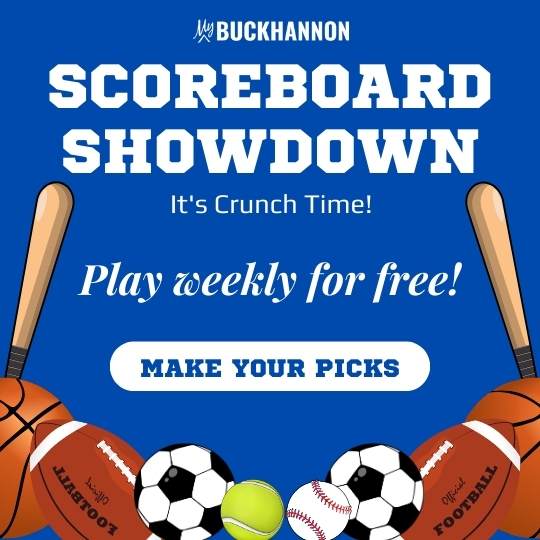 Barnes said Altice USA acquired the facilities and customers of Seabridge Telecom of West Virginia in 2015, which gave them control of Cequel Corporation and Suddenlink Communications in West Virginia. Altice continued to provide cable/television service in West Virginia as Suddenlink, serving 300,000 households and small businesses over a hybrid fiber optic coaxial network with more than 8,500 miles and eight head-ends across West Virginia.
"The Public Service Commission received numerous complaints, some of us here today may have participated in those complaints," Barnes said. "Naturally, with Altice's acquisition of Suddenlink, continued investments had to be made and upgrades to technology, maintenance of aging equipment, as well as workforce issues, so Altice along with the Public Service Commission realized that improvements must be accelerated, and a journey began in early 2022."
Altice rebranded as Optimum, and the West Virginia Public Service Commission required them to improve their services to West Virginia customers.
"In that time, Altice has made significant progress toward complying with all the Commission's directives, in addition to its other initiatives to enhance the experience of Optimum for West Virginia customers," Barnes said. "While more work remains, we're encouraged by metrics showing customers are more satisfied, have fewer complaints and have access to products and services consistent with the company's goal."
He said Optimum's overall customer feedback has improved by 25-46 percent across various metrics.
"Among other things, the company has accomplished the following as of today; we have opened four new retail locations in Parkersburg, Vienna, Lewisburg and Princeton, allowing customers to pay bills, swap equipment and raise service issues and is on track to open to more in Charleston and Elkins by the end of 2023, bringing its total store count to 13," Barnes said.
"As a result of the Scott Depot Call Center that opened last year, more West Virginia-based customer service agents are available to respond to customer service inquiries," he continued.
Barnes said Optimum has also added field service technicians and continues to recruit more of them while ensuring they are all state-certified to improve their in-person services.
"Optimum issued $2.24 million in credits to customer bills between July and August last year (2022), in addition to ensuring that all late fees were capped at $2," he said. "Optimum eliminated all separate surcharges, except ones required by law, and Optimum now automatically issues bill credits to customers who are impacted by full or partial outages lasting more than 24 hours."
Barnes said Optimum has allowed its customers to track outages by deploying an outage map and allowing them to subscribe for email and text updates regarding outages and estimated repair time.
McCauley said he did not feel the need to reiterate his objections to the ordinance.
"I've talked until I was blue in the face, so I'm not going to say much, but folks will catch you on the corner, call to you and say, 'down with Suddenlink,' but now here's a public hearing and we received one letter," McCauley said. "If that's the will of the people — if one out of 2,000 subscribers in the Buckhannon system wants to be heard and speak out against Suddenlink — things have gotten a lot better in the last year."
Mayor Robbie Skinner said city officials had done their best in the last year to hear complaints and attempt to resolve them by acting as a liaison between residents and the company.
"We have done our best over the course of the year," Skinner said. "As we've received complaints, we've tried to contact the company on behalf of the citizens to ask for some improvements, and I think, in most cases, that has worked out pretty well."