The City of Buckhannon and local community members recently honored members of the Buckhannon Police Department — and all law enforcement officers — during National Police Week.
Remarks by Buckhannon mayor David McCauley:
Good morning & greetings from City Hall. On behalf of our entire City Council, 90 fulltime employees, & all of the members of our Buckhannon Police Department, I'm very honored to again participate in today's ceremony recognizing National Police Week, & Friday's Peace Officers' Memorial Day. Today, the Wednesday of Strawberry Festival week, had long been scheduled to celebrate our fourth, annual Wilbert H. "Webb" Grubb Police Officer Recognition Day. Due to the global pandemic & the challenges of bringing large groups of people together right now, we have had to postpone that ceremony, but I assure you when it is safe to do so, we'll conduct our ceremony while remembering the late Webb Grubb & Fred Gaudet, & again honoring Keith Rowan together with our fourth Webb Grubb honoree. We are hopeful that we'll be able to conduct that ceremony during Fall Fest in September.
We are always privileged to honor all members of our police officer community during National Peace Officers' Memorial Day & National Police Week that this year runs from May 10-16. In May of 1962, President Kennedy signed the executive order establishing this week's recognition of our police community. This marks the 59th year that our country has remembered our police officers, our servants in blue.
Perhaps the two most significant incidents involving endangerment to our own Buckhannon police officers occurred with the atrocious murder of Officer Webb Grubb on April 21, 1940, now 80 years ago- and the May 2003 incidents involving shooter Scott Ennis who during two separate shootings during & immediately after our annual Strawberry Festival wounded Lieutenant Keith Rowan, & then later in Montrose- wounded officers Mark Stewart & Jamie Westfall. We are pleased that Mark Stewart is able to join us today & are thankful that he's still one our own in blue serving our community with distinction. Our information officer, Callie Cronin-Sams will share the story of Webb Grubb on our website, so I'll dispense with reading the Webb Grubb legend at this time.
Our Wall of Blue is a permanent tribute to all of our community's police officers who have selflessly served & protected us during every shift. This monument shall forever be our community's memorial & tribute to the gallant members of our Buckhannon Police Department & to all members of the police profession. We appreciate them all.
It is my pleasure to recognize our excellent Police Chief, & one of my finest colleagues, Matt Gregory for his remarks.
PROCLAMATION
NATIONAL POLICE WEEK
Whereas, the Congress & President of the United States have designated Friday, May 15 as Peace Officers' Memorial Day, & the week of May 10-16 as National Police Week; &
Whereas, the officers of our Buckhannon Police Department play an essential role in safeguarding the rights, liberty, & freedoms of the residents of the City of Buckhannon; &
Whereas, it is important that all citizens understand & appreciate the duties, responsibilities, hazards faced, & sacrifices made by the members of their Buckhannon Police Department; &
Whereas, the members of our Buckhannon Police Department recognize their duty to serve the people by safeguarding life & property, & protecting our residents from violence & disorder, & by protecting the innocent against deception & the weak from oppression; &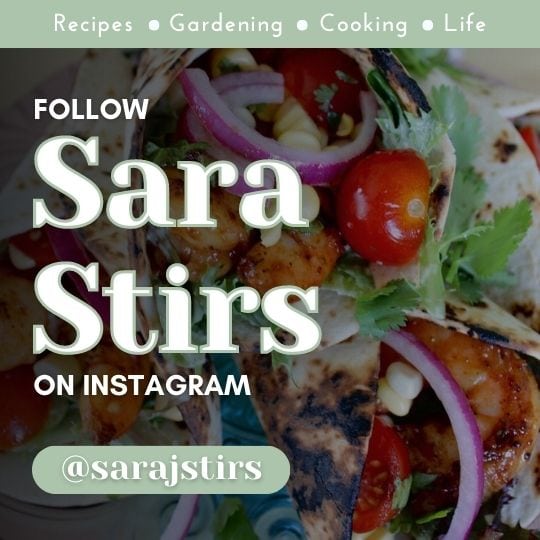 Whereas, the members of our Buckhannon Police Department of the City steadfastly provide a vital public service for our residents.
Now, Therefore, I, David W. McCauley, as Mayor of Buckhannon, call upon all residents of Buckhannon & upon all patriotic, civic, & educational organizations to observe the week of May 10-16, 2020 as Police Week with appropriate ceremonies & observances in which all of us may join in commemorating law enforcement officers, past & present, who by their faithful devotion to their responsibilities, have rendered a dedicated service to their communities & in so doing have established for themselves an enviable & enduring reputation for preserving the rights & security for all citizens.
I further call upon all residents of Buckhannon to observe Friday, May 15, 2020 as Peace Officers' Memorial Day in honor of & in tribute to those law enforcement officers who through their courageous deeds & service, have made the ultimate sacrifice in service to their community, or who've become disabled in the performance of duty, & let us recognize & pay respect to the survivors of our fallen heroes.
Given under my hand & the official seal of The City of Buckhannon,
this 12th day of May, 2020.
David W. McCauley, Mayor
**WILBERT H. "WEBB" GRUBB &
THE STORY OF "WILBERT GRUBB LANE"**
Wilbert H. Grubb is the only City of Buckhannon police officer ever killed in the line of duty. Officer Grubb was born in Upshur County on February 19, 1894, the son of Columbus Lee & Malinda Elizabeth Zickefoose Grubb. Officer Grubb was a proud military veteran who served as a private in the U.S. Army during World War I. He further served as Buckhannon's American Legion Post Commander for 15 years. He further had served as a Buckhannon police officer for two & a half years.
On the evening of April 21, 1940, Officer Grubb was summoned to a home on Camden Avenue in response to a reported, attempted rape by a suspect upon his own mother. As Officer Grubb, then aged 46, approached the front door of the suspect's house- Byzantine Hartman fired a shotgun blast through the door striking Officer Grubb in the left shoulder knocking him to the ground. While Officer Grubb lay wounded, Hartman executed him by placing his shotgun into Officer Grubb's ear & firing again at point-blank range. These facts were recounted by the murderer's neighbor, eye witness Ben Thompson, who also was shot & seriously wounded during this attack. The murderer then stole the city police cruiser fleeing the scene. Moments later, Hartman wrecked the cruiser as he turned from the Florida Street Bridge on to Island Avenue, striking a tree & rolling the cruiser down the river bank only three blocks from this very site. The murderer then fled afoot proceeding through downtown shouting for police while making his way to the county jail. Hartman then confronted the jail keeper, Mrs. Grace Miller Grubb, demanding a gun & a knife. Bizarrely, the jail keeper was the wife of Officer Grubb, & she & the murderer apparently then were strangers unto each other. Mrs. Grubb was unaware that the man shouting for weapons had just murdered her beloved husband. Mrs. Grubb hid at the jail. Hartman was apprehended on Franklin Street by West Virginia State Police troopers shortly thereafter.
Hartman who had previously been convicted of attempted rape & jail break, & had served sentences at the State Penitentiary, was promptly charged with & tried for murder. Circuit Court Judge John H. Brown appointed attorney J.D. Jennings to represent Hartman. The prosecuting attorney was A. Jerome Dailey. Following his apprehension & while awaiting trial, the murderer twice attempted to set fire to the Buckhannon jail. Hartman subsequently was moved to the Lewis County jail in Weston since Mrs. Grubb was the sole Buckhannon jail keeper, & community sentiment weighed heavily against the murderer while awaiting trial. During his incarceration, Hartman reportedly taunted police telling them that if he hadn't run out of shells he would have killed all of them, too. Dr. I.F. Hartman testified at trial that the second shotgun blast was the one that took the life of Officer Grubb. Justice was swift in 1940, as Hartman was tried on May 6, 1940. Hartman was convicted of first degree murder & during sentencing Judge Brown described the murder as "one of the most brutal in the annals of West Virginia history," before pronouncing the death sentence. Hartman was hanged at the Moundsville State Penitentiary on June 28, 1940, being the first Upshur County resident ever executed.
In addition to his wife, Grace (1901-86), Officer Grubb was survived by his six year-old son, Charles Ray (1933-72), his parents, four brothers, & three sisters. Officer Grubb's service was conducted at the Whitescarver Funeral Home before one of the largest funeral congregations in Buckhannon's history. The Reverend E.L. Arnold, pastor of the Central Methodist Church, was in charge of the services, & Dr. W.H. Barlow, pastor of the Baptist Church also spoke. Members of the Frank B. Bartlett Post No. 7 of the American Legion assisted with the funeral. Officer Grubb's six pallbearers were all past commanders of the American Legion. Wilbert H. Grubb's remains were interred at the Lorentz United Methodist Church Cemetery atop the hill to the left of U.S. Route 33 as one drives east toward Buckhannon, where he continues to rest in peace beside his wife & son. Our community will always remember Officer Grubb's supreme sacrifice, & the Lane around our City's Public Safety Complex shall forever be dedicated in his honor & to his memory.
Wilbert Grubb Lane serves as our community's permanent testament & reminder to us all of the perils confronted by our first responders, & the uncertainty they are subjected to during each call to which they respond as they serve & protect us. This "Lane" is established as a lasting tribute to & in appreciation of each of them as well.
DEDICATED BY THE CITY OF BUCKHANNON DURING OUR COMMUNITY'S
INAUGURAL POLICE OFFICER RECOGNITION DAY CELEBRATION
MAY 17, 2017