TENNERTON – The Upshur County Board of Education on Tuesday approved a proposal that would enable graduates of regionally credentialed higher education institutions to earn their Professional Teaching Certificates by completing West Virginia Department of Education-approved coursework.
The option will be implemented "in order to increase the number of certified, credentialed teachers in Upshur County," according to information in the Upshur BOE's March 8 meeting packet.
At Tuesday's meeting, Upshur County Assistant Superintendent of Schools Dr. Debra Harrison spoke to BOE members about the West Virginia Department of Education Option 3, which enables individuals to earn their professional teaching certificates/licensure by completing state-approved coursework, according to the WVDE's website.
Option 3 is one of the four options through which people may earn professional teaching certificates. Harrison outlined how the policy would work.
"The West Virginia Department of Education has improved an alternative qualification policy known as Option 3 and it says that anyone who has gotten a four-year degree from an accredited institution with an overall GPA of 2.5, who completes a board-approved alternative licensure program and passes the appropriate PRAXIS exam, can be fully licensed as a teacher in the state of West Virginia," Harrison said.
As a part of implementing the pathway to earning teacher licensure, the Upshur BOE also approved a proposal that states Upshur County Schools will reimburse candidates who successfully complete the coursework for the cost of those courses.
"What we are asking is that the board would consider, in our efforts to increase fully licensed teachers in our classrooms, that the BOE would agree to reimburse anyone who wanted to go through Option 3 — that we would reimburse them for the required courses," Harrison said.
Harrison said to earn the Option 3 licensure, individuals must complete four required courses through the American Board, and currently, the cost of the courses is about $1,900.
"We would also ask that we reimburse them the cost of one PRAXIS exam once that exam has been passed successfully," she added.
Harrison said interested candidates would be required to commit to teaching in Upshur Schools for a minimum of three years.
"In return for reimbursement, they would need to commit to teaching in Upshur County School System for three years," she explained.
Samples asked if they would have to sign a promissory note and Harrison said yes.
Harrison said there are some long-term substitutes who are very interested in pursuing this route, and if or when the BOE approved the Option 3 pathway, they would take the information to those who are interested in becoming certified.
Superintendent of Upshur County Schools Dr. Sara Lewis Stankus, who participated in the March 8 meeting virtually, said the idea to implement Option 3 came after the BOE asked administrators to form a committee to recruit and retain teachers.
"We are working on developing that committee as we speak," Stankus said. "This is something that came from the State Department of Education and there are a couple of programs they are preparing to approve so there will be two or three options."
Almond made a motion to approve Option 3, and it received a second by BOE vice-president Katie Loudin prior to passing unanimously.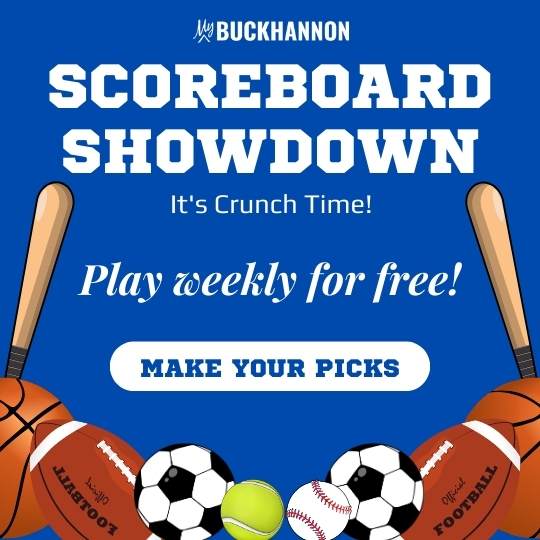 Also, during Tuesday's BOE meeting, members learned about a possible source that will help find potential funding for projects.
The organization is McLiney and Co. Underwriting/Placement.
"We want to enter a non-financial agreement with McLiney and Co. and the agreement says they will work with us to find funding solutions and only at that time would there be an expense to the county," Upshur County Schools treasurer Jeffrey Perkins reported. "The idea is they will help come up with ways to fund some of our major projects we are looking up and come up with alternative ideas. He provides counseling and assistance and opportunities and on the second page, there are rates if we would choose to use his services to provide funding for our programs."
BOE member Dr. Greenbrier Almond asked if this was just a proposal, and Perkins said there is an agreement with McLiney and Co. Underwriting/Placement, but explained before any money would be owed, he would come back to the BOE so they could officially approve an agreement.
"This agreement means he can work with us, and we can provide him with him to find proposals," Perkins said. "If we want to move forward with any of the proposals, the agreement is already there, and the rates are already established. I would come before the BOE and ask for approval before there are any transactions."
During BOE meetings earlier in 2022, Perkins said he had been in contact with representatives at the Sand Run Church regarding the possible sale of a property owned by Upshur County Schools to the Sand Run Church. Perkins said the group he has been talking to are not the trustees of the Sand Run Church.
"I have reached out to the trustees of the Sand Run Church and to date, I have not heard back from them," Perkins reported. "I anticipate I will hear back from them, and we will move forward when that information is received."
Stankus asked if BOE members wanted to go ahead and approve the sale of the building near the Sand Run Church as discussed in previous meetings, with the least amount Upshur County Schools could sell the property to the Church, "so they do not have to keep bringing it up on the agenda."
Upshur BOE President Dr. Tammy Samples told Stankus she felt the BOE would rather wait to approve the matter once Perkins spoke with the trustees.
In other business, Samples questioned how rising gasoline price increases would be accounted for in the current fiscal year budget. Perkins said there would a journal entry budget change that will come through.
"We have to make an adjustment, I anticipate," Perkins said. "This is one of the things we will bring to you for approval. Right now, we are still within our budgeted amount, but it is going to go up."
Finally, Quentin Oldaker and Kayla Yocum from the Upshur County Schools Technology Department, reported they had started to issue 'hot spots' which will allow students to access Wi-Fi when it is not available in their homes.
"We have our request form available online and some of our families are taking advantage of that, which we are happy about," Yocum said. "We are working to disburse them [according to] their needs. Any families who need those can fill out the form or contact our office and we will work with them in a timely manner to provide those to students who need them while they are on quarantine or to fulfill homework purposes."
The next regular meeting of the Upshur County Board of Education is scheduled for 7 p.m. Tuesday, March 22 in Buckhannon-Upshur High School auditorium.