TENNERTON – Buckhannon-Upshur's Chloe Cale was the lone Lady Buc to be recognized on the 2022 WVHSSCA Girls Class AAA All-State soccer team.
The senior forward was named to the Honorable Mention squad.
Cale recently was named to the Big 10 All-Conference First Team and was a Region I First Team selection.
Cale had four goals and four assists for the Lady Bucs who compiled an 11-9-2 record.
Morgantown, who won the Class AAA title downing Parkersburg South, by a 2-1 score in overtime, had three First Team selections.
Parkersburg South and Hurricane also had three First Team selections.
2022 WVHSSCA GIRLS AAA ALL-STATE SOCCER TEAM
FIRST TEAM
FORWARDS
Gracie Brown (Jr.) – Morgantown
Olivia Charles (Sr.) – Cabell Midland
Lauren Dye (Sr.) – Hurricane
MIDFIELDERS
Adlie Abraham (Sr.) – Wheeling Park
Chloe Miller (Sr.) – Washington
Maggie Oduor (Sr.) – Hurricane
Regan Shockey (Soph.) – Parkersburg South
Ava Tretheway (Sr.) – George Washington
Mya Wooton (Soph.) – Woodrow Wilson
DEFENDERS
Jenna Barnett (Sr.) – George Washington
Kylie Bender (Sr.) – Bridgeport
Georgia Blake (Sr.) – Morgantown
Madison Francis (Sr.) – Hurricane
Mia Miller (Sr.) – Parkersburg South
Samantha Rechter (Sr.) – University
KEEPERS
Isabella Melton (Jr.) – St. Albans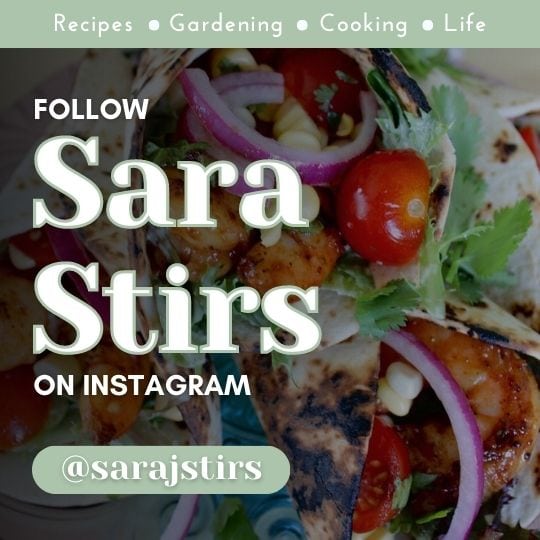 Mackenzie Mott (Sr.) – Parkersburg South
Madysen Scheler (Sr.) – Morgantown
SECOND TEAM
FORWARDS
Jenna Carpenter (Sr.) – Parkersburg
Merritt Delk (Jr.) – Wheeling Park
Deryn Doamekpor (Soph.) – George Washington
Gabby Reep (Sr.) – Bridgeport
Ashleigh Weaver (Sr.) – Morgantown
MIDFIELDERS
Adrienne Altizer (Soph.) – Parkersburg
Anna Hutchinson (Sr.) – Bridgeport
Cailyn Lowe (Sr.) – Cabell Midland
Sarah Rader (Sr.) – Spring Mill
Haylee Sherman (Sr.) – Martinsburg
Hannah White (Sr.) – Oak Hill
DEFENDERS
Katherine Akers (Sr.) – George Washington
Kaylee Davis (Jr.) – Wheeling Park
Taylor Hodge (Sr.) – Spring Valley
Montana Johanssen (Soph.) – University
Kyra Poore (Jr.) – Capital
Jordyn Taylor (Jr.) – Cabell Midland
Sydney Vaught (Sr.) – Woodrow Wilson
KEEPER
Kadence Whitehair (Soph.) – Preston
HONORABLE MENTION
FORWARDS
Alena Armstrong (Sr.) – Riverside
Lorelei Bangit (Sr.) – Jefferson
Chloe Cale (Sr.) – Buckhannon-Upshur
Megan Cantley (Soph.) – Washington
Emily Carpenter (Jr.) – Morgantown
Kylie Criddle (Sr.) – Greenbrier East
Lauren Gongola (Sr.) – Wheeling Park
Avery Hale (Jr.) – Hurricane
Addi Morrison (Jr.) – Ripley
Maggie Rose (Sr.) – Capital
Emma Shields (Jr.) – Cabell Midland
Emerson Tracy (Jr.) – Jefferson
MIDFIELDERS
Chloe de Moulin (Jr.) – Jefferson
Elisa Dinaldo (Soph.) – Bridgeport
Sophia Hall (Sr.) – Woodrow Wilson
Claire Johnson (Soph.) – Huntington
Abby Johnson (Soph.) – Spring Mill
Maddy Lanna (Sr.) – Woodrow Wilson
Carissa Ring (Jr.) – Spring Mill
Gabriella Savage (Soph.) – Jefferson
Reagan Southers (Sr.) – Princeton
Sophie Weiler (Jr.) – Huntington
Ryan White (Soph.) – Greenbrier East
DEFENDERS
Molly Colbert (Soph.) – Jefferson
Sierra Davis (Sr.) – Preston
Samantha Dean (Jr.) – Oak Hill
Brenna Hocksnsmith (Sr.) – Spring Mill
Grace Huntzinger (Jr.) – Brooke
Chelsea McIntosh (Sr.) – Spring Mill
Bailey Nicely (Jr.) – Greenbrier East
Chloe Thomas (Sr.) – Martinsburg
Peyton Willingham (Soph.) – Washington
Emma Yost (Soph.) – Martinsburg
Grace Yost (Soph.) – Martinsburg
KEEPER
Erica Schnable (Soph.) – Washington