A Buckhannon-Upshur High School graduate will soon be training for a chance to suit up for Team USA at the 2019 Basketball World Cup.
Tanner McGrew, who honed his basketball skills at B-U and West Virginia Wesleyan College, currently plays for the Salt Lake City Stars in the NBA's G League.
After graduating from B-UHS, McGrew walked on at WVWC under coach Patrick Beilein. He flourished once Gary Nottingham took over as head coach, becoming the centerpiece of the Bobcat offense.
The 6-foot-8 forward was a two-time first team all-conference selection and finished among the top rebounders in the nation his senior year at Wesleyan.
After college, McGrew took his game overseas — joining professional teams in Australia, Denmark and France — before returning stateside to join the Memphis Hustle in November, where he would play alongside former WVU star Jevon Carter.
"I never want to be content, so this season is all about growth for me, just as every season is," McGrew told WVWC when he joined the G League in the fall. "I am looking forward to the grind and really hope to have as much success as possible both individually and as a team. Basketball is my life right now and I wouldn't have it any other way!"
The full press release announcing the USA World Cup Qualifying Team training camp selections:
Returning four players with previous USA World Cup Qualifying Team experience and including five players owning NBA regular season experience, USA Basketball today announced 13 players who will contend for a roster spot with the February 2019 USA World Cup Qualifying Team.
Confirmed to attend the USA World Cup Qualifying Team February training camp are NBA G League players Josh Adams (Raptors 905), Kyle Casey (Memphis Hustle), Chris Chiozza (Capital City Go-Go), Charles Cooke (Sioux Falls Skyforce), Michael Frazier II (Rio Grande Valley Vipers), Reggie Hearn (Stockton Kings), D.J. Hogg (Delaware Blue Coats), Tanner McGrew (Salt Lake City Stars),  Xavier Munford (Wisconsin Herd), Chinanu Onuaku (Greensboro Swarm), Cameron Reynolds (Stockton Kings), Emanuel Terry (Sioux Falls Skyforce) and Travis Trice (Austin Spurs).
Former NBA head coach Jeff Van Gundy, who has led the USA to an 8-2 record in FIBA Americas World Cup Qualifying action and earned the United States a qualifying berth for the 2019 FIBA Basketball World Cup, again is head coach of the USA Basketball Men's World Cup Qualifying Team. Former University of Georgia head coach Mark Fox and former Georgetown University head coach John Thompson III again are serving as USA assistant coaches.
The USA team will train Feb. 15-19 at the University of Miami and will continue its training Feb. 21 and Feb. 24 in Greensboro, North Carolina, and will conclude FIBA World Cup Qualifying play with a pair of home second round games, Feb. 22 versus Panama (3-6) and Feb. 25 versus Argentina (9-1). Both games will be held at the home of the NBA G League Greensboro Swarm – the Fieldhouse at the Greensboro Coliseum Complex. The full Americas World Cup Qualifying schedule/results is available at usab.com/mens/wc-qualifying/schedule.aspx.
Tickets for the Feb. 22 USA-Panama and the Feb. 25 USA-Argentina games are available through https://www.ticketmaster.com, the Greensboro Coliseum box office and Ticketmaster's charge-by-phone system at 1-800-745-3000. For additional ticket information https://www.usab.com/wcq.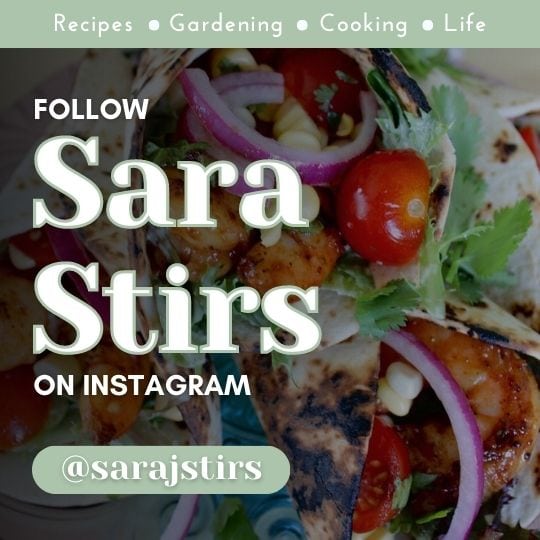 "Beginning in July 2017 with the AmeriCup and including the entire World Cup Qualifying process that started back in November 2017, this has been an incredible journey and we are now focused on completing the FIBA Americas World Cup Qualifying with a pair of home games against two very well coached national teams," said Van Gundy. "We look forward to the challenge of playing Panama and Argentina and doing so in Greensboro on our home court and in front of our fans.
"It's obviously helpful to have four players returning who have previous World Cup Qualifying game experience and I'm also looking forward to working with our new players. Whether it is demonstrated by the players who have returned, or the eagerness of the new players to represent the United States, I've really been struck by the commitment and the excitement our players have shown in being part of the process of qualifying the USA for the 2019 FIBA World Cup."
Hearn, Munford, Reynolds and Trice return after playing with previous USA World Cup Qualifying teams. Hearn has suited up for the USA in four of the five prior World Cup Qualifying windows, including November 2017, June/July 2018, September 2018 and November/December 2018. The 6-foot-4 guard, who was selected USA Basketball's 2018 Male Athlete of the Year, has started in four of the seven games he has played in and has averaged 10.7 points and 3.7 rebounds a game.
Munford and Trice have been part of two prior USA World Cup Qualifying team rosters. Munford returns averaging 13.3 points and 3.8 assists a game in his four World Cup Qualifying games, while Trice in his four games has averaged 12.5 points and 4.3 assists a game. Reynolds played for the USA November/December 2018 World Cup Qualifying Team and averaged 1.5 points in his two games.
Fivw of the U.S. players have NBA regular season experience, including Cooke (13 games with New Orleans Pelicans); Hearn (three games with the Detroit Pistons); Munford (20 games with Milwaukee Bucks and Memphis Grizzlies); Onuaku (six games with Houston Rockets) and Terry (two games with the Phoenix Suns).
With a total of seven 2019 FIBA World Cup qualifying berths going to the top three finishing teams in each of the Americas two second round groups and to the best ranked fourth place team, Argentina (9-1) and the USA (8-2) from second-round Group E, and Venezuela (9-1) and Canada (8-2) in Group F already have captured a qualifying berth for 2019 FIBA World Cup. Puerto Rico (6-4) and Uruguay (6-4) in Group E and Brazil (7-3) and Dominican Republic (6-4) in Group F remain in contention for the last three Americas qualifying berths. Group E teams Mexico (3-6) and Panama (3-6), and Group F teams Chile (2-8) and U.S. Virgin Islands (2-8) no longer are in contention for a World Cup qualifying berth.
FIBA World Cup Qualifying
Under FIBA's new competition system, a total of 80 national teamsfrom FIBA's four regions of Africa, Americas, Asia and Europe initially competed in the FIBA Basketball World Cup 2019 Qualifying first round, looking to earn a qualifying berth into the 32-team 2019 FIBA Basketball World Cup competition that will be held Aug. 31-Sept. 15 in China.
The FIBA World Cup Qualifying games are being used to qualify 31 of the 32 nations that will compete in the 2019 FIBA World Cup. China automatically qualified as the host nation of the 2019 FIBA World Cup.
Five teams will qualify from Africa, seven teams from the Americas, seven teams from Asia and 12 teams from Europe.
The current two-time defending World Cup champion USA men have participated in 17 FIBA World Cups and have collected 12 medals – five gold medals (1954, 1986, 1994, 2010 and 2014), three silver medals (1950, 1959 and 1982) and four bronze medals (1974, 1990, 1998 and 2006). USA Men's World Cup teams own an overall record of 123-27.
Results from the FIBA Basketball World Cup 2019 will qualify seven teams for the Tokyo 2020 Olympic Games. Additionally, Olympic host Japan automatically qualified, and the final four nations will qualify through four FIBA Olympic Qualifying Tournaments that will be held in 2020 in advance of the Olympics.