On Thursday, the Buckhannon-Upshur Chamber of Commerce announced their annual awards during a virtual celebration and elimination raffle. Buckhannon Mayor Robbie Skinner announced the 2022 Business Woan of the Year winner as Alisa Lively:
"Originally from Hampshire County, and a graduate of both Potomac State College and Marshall University, she has dedicated her life to Higher Education Administration; educating and inspiring young minds. Before moving to Buckhannon in 1987, she worked at Marshall University and then West Virginia Wesleyan College where she remains an integral part of the campus community today. Those who know her well can imagine her saying, the Buckhannon community simply 'fit the bill' for where she wanted to raise her children: small town charm, safe schools, and a supportive community.
"Currently serving as the Dean of Students and Director of Campus Life at Wesleyan, she oversees Housing and Residence Life, Student Conduct, Student Programming, Arts Alive, Outdoor Recreation, the Wellness Center, Summer Conferencing and Commuter students. She additionally serves as a Deputy Title IX Coordinator, a Designated School Official for international students, advises Student Senate, and teaches a First Year Experience Class. She has served as Staff Council Chair multiple times and as an Ex-officio member of the College's Board of Trustees for several years. Alisa serves on countless committees and task forces for the College and has been selected as the Staff Member of Year four times by the students.
"She treasures Buckhannon and how inclusive the community is for ALL residents. She currently serves as the Director (and Coach) of the Upshur County Special Olympics; is a current, and founding, member of Create Buckhannon and a facilitator on its Youth Council; a member of the Colonial Arts Center Board of Directors; Foundations for a Better School Committee; Chamber of Commerce Board of Directors; Board of Education's Upshur County Arts Coalition; and most recently, the World Association of Marching Show Bands 2023 planning committee.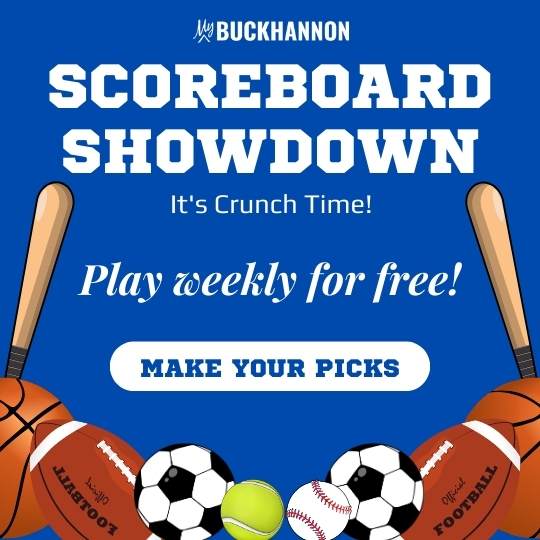 "Previously in the community, she has served as a charter member and President of the Upshur County Convention and Visitors Bureau; President and Executive Officer of the West Virginia Strawberry Festival; a member of the Buckhannon Police Civil Service Commission; ART26201; the Upshur County Board of Education's COVID Re-Entry Plan Task Force; and was a Strawberry Festival Spirit Award Winner. She has served for years in the public schools in all capacities from home room mother, to Read Aloud, and being the proverbial athletic booster mom, decorating lockers, working concessions and planning banquets.
"She is the proud mother of Hannah, a teacher at Rock Cave Elementary and Head Women's Lacrosse Coach at West Virginia Wesleyan College, and the late Megan Lively. It is safe to say Alisa's contributions run deep in our community, and her countless hours of work are very much appreciated.
"Please join me as we congratulate our 2021 Buckhannon-Upshur Chamber of Commerce Business Woman of the Year: Alisa Lively."