BUCKHANNON – Visitors and residents flock to Artistry on Main to buy one-of-a-kind gifts for friends and relatives, and recently, the cooperative announced it's giving people a chance to craft something unique themselves with in-person art classes for all ages.
Located at 27 E. Main Street in Buckhannon, Artistry on Main offers the opportunity for West Virginia artists and volunteers to come together and provide a unique retail experience filled with original gifts, creative classes, events and more.
Patricia Matthews oversees the class scheduling at Artistry on Main and during a recent phone interview with My Buckhannon, Matthews said there are three upcoming classes in August.
"There is an acrylic painting class where we will complete a painting called 'Dream Lavender,'" said Matthews, who will be leading the class. "It is a very basic class and uses very basic techniques and is a beginner-friendly class. Basically, anybody can come off the street and paint this painting. We want students to leave feeling they did better than they expected they would and want them to be surprised over their completed project."
The Dream Lavender acrylic class will be offered on Saturday, Aug. 14 and reservations may be made by calling Artistry on Main at 304-460-2505 for details or stopping by Artistry on Main to sign up and pay for the classes they choose. This acrylic class begins at 5:30 p.m.
The next offering is a kid's class featuring 'bubble painting.' Matthews said this class will be fun for the younger set, and all kids need to be able to do to succeed in this class is be capable of blowing bubbles. The kid's bubble class is scheduled for Sunday, Aug. 15 beginning at 4 p.m.
"It is geared to those age three and up," Matthews said. "It is a blast."
The third class being offered at Artistry on Main is an organic soap-making class. Matthews said the class will make an oatmeal, milk and honey batch of soap.
"These are customized batches, and each student will make a two-pound batch of soap which will make six to eight full-size bars of soap or 16 guest bars," Matthews said. "Usually, this will last two people about a year."
Matthews said Artistry on Main has offered in-person classes previously, and they are happy to offer them again.
"I am fairly new to the gallery and as the class coordinator, I am trying to get classes up and running," Matthews said. "I am looking for instructors to share their skills and offer classes. We are always looking for someone to help spread creativity. Just call the gallery and leave a message and we will get you in touch with the correct person to schedule classes."
Matthews said offering in-person classes is important because mediums like soap-making are traditional crafts that has been around for years and years.
"I think that it is important to pass those skills on to others," Matthews said. "It is something people take a lot of interest in, but they do not feel connected to it. When you make something, you are far more connected to it – it makes it special – rather than just purchasing it. It is something fun and creative and it helps build confidence for people."
Another gift idea suggested by Matthews is to consider giving the gift of learning for holidays and celebrations.
"I would encourage people to consider giving others classes as gifts in the future," Matthews suggested. "The holidays are coming before we know it, and a class is a perfect gift if you know someone who is hard to buy for or someone who loves art and being creative."
Brandi Losh Gillespie will be teaching some classes beginning in September.
"I have two classes scheduled," Gillespie said. "The first will be 'Introduction to Alcohol Ink Part 1' and will be on Wednesday, Sept. 8, 2021, from 6 to 9 p.m. The second class is Wednesday, Sept. 22, 2021, from 6 to 9 p.m. and is 'Introduction to Alcohol Ink Part 2.' You do not have to have part 1 to take part 2."
Gillespie also has two booths at Artistry on Main where folks may purchase her artwork.
Artistry on Main Board President Christine Keller said the co-op offers West Virginia artists a venue to sell their artwork.
"We are a 501(c)3 and the gallery helps artists have a place to sell their products," Keller said. "We are a juried gallery, which means everything in here is up to a certain level of quality. We require our artists to come in once a month and work for a day. That combined with their monthly booth rental secures a spot for the artists to sell their work."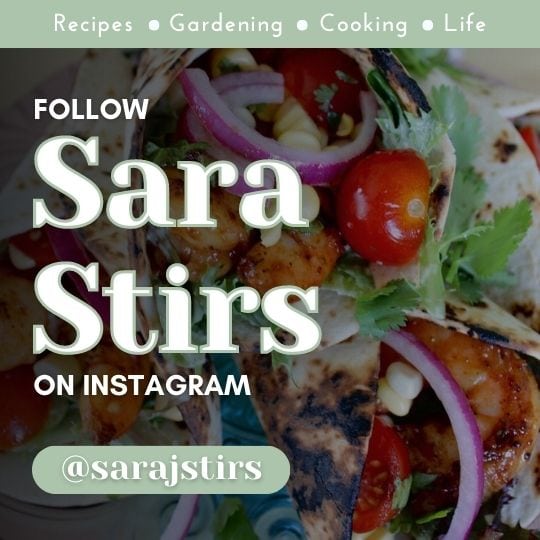 Keller said Buckhannon has a vibrant art community, and more and more people are coming to see that.
"The more art we have in the town, the better it will be for our community," Keller said. "Artistry on Main has classroom space and we have offered that up. Visiting teachers can come in to teach classes. You do not have to be a member of the cooperative to teach here. We do charge a minimal amount to use the space for teaching classes."
Keller said Artistry on Main has a new artist joining – Stella Gregory – who is selling stained glass.
"She has been a stained-glass artist for a number of years," Keller said. "She is also a Tamarack artist, as are many of our artists here. We have a lot of juried artists in our gallery and consider ourselves lucky for that."
Artistry on Main has a Facebook page and is open from 10 a.m. to 6 p.m. Tuesday through Saturday and Sunday from noon to 6 p.m. Additional information is available by calling 304-460-2505 or by emailing mainstreetgallery.inwv@gmail.com. Their website is at www.artistryonmain.com.