By Rev. Alicia Randolph Rapking
Parish House Director
It is an Advent night, cold and dark and quiet, with an edge of longing darting through my reflections. International news has caught my attention again and my heart is breaking as I remember and pray. Earlier today, more violence erupted in our world. It is a daily occurrence—a moment by moment occurrence—far away and close to home. Today, the violence disrupted a place of beauty, celebrating the birth of the Prince of Peace—the Christmas Market in Strasbourg, France.
There is death.
There is grief.
There is pain.
There is anguish.
There is fear.
There are shadows.
There is darkness.
Again.
Strasbourg holds a dear place in my heart. I know no one there, yet, I claim it. I know it is a place of my belonging. It is a place that is important to my past, a place that sent out my ancestors and welcomed them back and sent them out again. And last May it was a place that welcomed me—a daughter that it had never known before—and sent me out again.
It was a sudden desire to go to Strasbourg that started weeks before, as I spent time with United Methodists in Bremen, Germany. My constant companions for that week were a group of delightful refugee women, who embraced me with kindness that I didn't really deserve. They poured hospitality over me as the congregation, lovers of Christ, had poured over them. They were patient with me, trusted me, answered all my probing questions, and then some questions that I didn't realize I needed to ask them. They were refugees from several different places—Syria, Iran, Iraq, Somalia.  Yet, they were friends and family that had grown to love and adore each other in this place they had learned to call home.
I had planned the things I wanted to learn and reflect about as I made my way to Germany last April, all fitting into two particular goals for my time there. I wanted to learn as much as I could about the region that my refugee ancestors left in 1709, and I wanted to get to know current refugees that have made their way into Germany, hoping to gain an understanding about what it means to be a refugee, then and now.
Although I am from three families of the Rhineland region that left in 1709 as refugees, I had decided to explore only two of the families and their home region of Alzey because these two families—the Goldmans and the Starings—made it safely to the colony of New York. My third family, the Kleins, were from Alsace—Strasbourg—and they were not allowed to go on to the colonies. Indeed, they were deported back to the Strasbourg area and to the unsettled, fearful conditions that had led to their decision to leave in the first place.
I was content to concentrate only on my ancestors from Alzey, that is, until I began to talk to the refugees about their fears. One woman, in particular, expressed the biggest fear for all of them—to be deported. This woman had just received her deportation papers, because she had not met all the requirements for continuing to stay in Germany. She had one last resort—to be granted church asylum, which would give her a one-year reprieve to meet the requirements.
She was afraid. Being deported means returning to the first place that the refugee sets foot in Europe. For this woman that place is France, where there are little resources for refugees. The stories that these women had heard, from their family members who had been deported, sent shock and fear into their hearts. People they knew were begging for food and money and living on the streets. I saw none of that in Germany.
After leaving my refugee friends in Bremen, I thought about them so much and especially the fear that was a constant part of their lives, sinking below the surface as they studied and worked, and emerging when the word "deportation" was spoken. I began to think about my family, that I had put aside, and I pondered what they and their home had to tell me.
So, toward the end of May I did something very uncharacteristic for me.  I got up one morning and decided to go to France—to Strasbourg, the home of my ancestors!
I wasn't in Strasbourg long, but I was there long enough to learn a few things. It is one of the most beautiful places I have ever been. The historic core is built on the Grand Île, in the Ill River, and it dates back to before the 5th century. The river, running through the historic core is lined with gorgeous buildings. Numerous bridges cross the river. I fell in love with Strasbourg as soon as I arrived.
I ate traditional Alsatian food, which I didn't really like. I walked and walked, exploring as much of the old city as possible, taking pictures of buildings, flowers, the moon, and myself. I went to the Cathedral of Our Lady, where I saw, for the first time, what my friends in Bremen feared so much. In the midst of beauty and grace and history, there were refugees begging for resources to help them survive. In the midst of the plaza, just in front of the cathedral, there were refugees—sons and daughters of God—worn out by trying to survive a life I can only imagine. When they grew weary, they simply dropped to the ground.
My heart broke for these people who just want safety and hope.
I sat down and watched these dear children of God, thinking about my own ancestors, who had left this city seeking a place where they could thrive, only to be turned away and sent back. The difference between my refugee ancestors and the refugees there now is that for my ancestors Strasbourg was home. Home.
Although the market has expanded throughout the city, the plaza in front of the Cathedral of Our Lady was the traditional location for a Christmas market that goes back hundreds of years, to 1570. In actuality there was a market that began in that space in the 12th century, called a Klausenmärik (Saint Nicolas Market). There was a brief time when it ceased, as the region switched from Catholicism to Protestantism.  Originally, the markets were held three days prior to Christmas so the local people could buy  provisions needed to celebrate Christmas— traders selling, candles, spiced bread and other treats, herbalists, and of course Christmas trees.
As I sat in the plaza last May, I wondered if my ancestors had ever come to the cathedral to worship. I wondered if they came to the Christmas Market—Christkindelsmärik. I could almost imagine the joy of Moritz and Anna Klein as they shopped for their celebrations, finding treasures among the stalls of spicy baked treats and fragrant Christmas boughs. I could almost imagine their son, Hans Michael, darting in and out of the stalls with other boys his age.
Even more so, on that day, I could imagine their absence from that magical place when things got tough and daily living became a struggle, especially that brutal cold winter of 1708-1709 when they made a decision to become refugees and leave their home, only to return the following summer because they were not wanted by Queen Anne and were not allowed to immigrate to the colonies. The family made it to London, where 16,000 refugees were accepted, at first. In the end, more were deported than were sent to the colonies. For my Klein family, the reason for deportation was their religion. They were Catholic.
On this cold and dark Advent night, I am thinking of my time in Strasbourg, praying for those who have been wounded or killed and mourning the darkness that has fallen upon this city that has a claim on me. Despite the magic of Christmas lights that shine in the Strasbourg night, the darkness of violence and greed and fear and strife and pain and anguish has fallen on this city that I have claimed.
The darkness has fallen upon the world. It isn't new. The darkness has engulfed us for centuries, for centuries upon centuries upon centuries. Maybe, we have gotten used to the darkness. Maybe, we have accepted it as a part of human nature. Maybe, we have decided to merely humor ourselves with the longing for the Light in the darkness, the coming of Emmanuel.  We hope, as we see reprieves and then we despair, as we see the darkness descend again.
I see it throughout the year, but the season of Advent is when I see it most. It is when I face darkness most, when I reflect upon the pain and anguish, violence and injustice in this world, pondering again why our deep longings don't lead us to the paths of justice and peace, especially while we honor the Prince of Peace at this time of the year with music and art, with worship and blessings, with gifts and good will. This time of the year is when I yearn most for the Light of Christ—the Prince of Peace—to dispel the darkness and bring new and redeemed life to all.
My yearning is not unique to me. It has been felt throughout the ages. It is a yearning proclaimed through the prophets and the Gospel writers. It is a yearning that comes from the prayers of many faithful, from the reflections of different faiths. It is a yearning of poets and dreamers, musicians and artists, and it is a yearning shared by so many whose lives are not settled and who struggle for justice.
This week I have thought about one verse from the Gospel lesson for the second Sunday in Advent:
"By the tender mercy of our God, the dawn from on high will break upon us, 
to give light to those who sit in darkness and in the shadow of death, to guide our feet into the way of peace." (Luke 1:78-79)
We do have a yearning for the Light to dispel the darkness and bring peace, but could it be that our yearning is misdirected or self-centered? God loves us deeply, unconditionally. At least that is what we, who follow Christ, proclaim. So why wouldn't God long to pour mercy upon this broken world and fix it once and for all?
Could it be that the answer to the question why is about God's yearning? Could it be that God's tenderness and mercy for humanity is about learning the path of Emmanuel? Could it be that the Light shines in the darkness when all of us are in partnership with God to bring about mercy and grace and light and life to all people?  Could it be that God's yearning is for us to place our feet into the way of peace?
It would be easy for God to do this for us, wouldn't it? But would our yearning truly be fulfilled?
Is it possible that our yearning for light in the darkness, for mercy and peace, for an end to violence and strife, for justice for all humanity, can only be fulfilled when it joins with God's yearning for the same and when we put our feet in the way of peace?
Veni, veni Emmanuel. O come, O come, Emmanuel.
Soli Deo Gloria!
On the parish calendar:
Meals. Hot meals are served at noon on Monday and Friday by churches and other groups or individuals in our community, and on Wednesday by Holy Rosary Catholic Church
Lessons and Carols Candlelight Service, Sunday, Dec. 23, 6:30 p.m., Heaston UMC, Hodgesville. All are welcome.
Christmas Eve service, Monday, Dec. 24, 7 p.m. and 11:00 p.m., Chapel Hill UMC
Candlelight & Communion Service, Monday, Dec. 24, 7 p.m., First UMC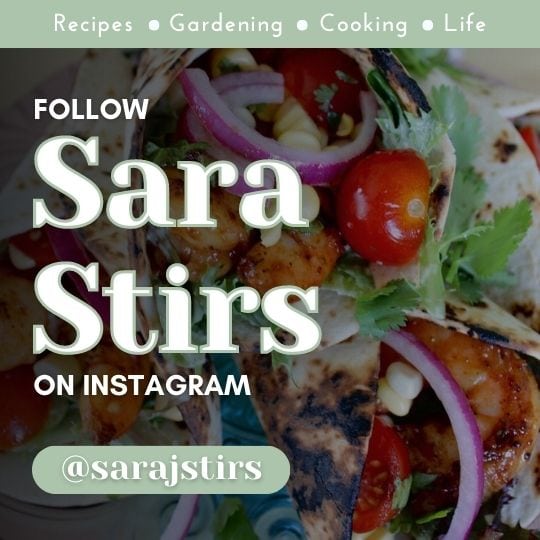 Free Community Christmas dinner, Tuesday, Dec. 25, Chapel Hill UMC
Martin Luther King Jr. Male Chorus, Sunday, Jan. 27, 5 p.m., First UMC All are invited and welcome.