BUCKHANNON – For the first time ever, Upshur County Schools will be serving up a taste of technology to its eighth-grade students starting this March.
Typically, students don't get to sample and explore career and technical education until high school, but that's changing as Upshur County Schools dishes up an 'Introduction to the Trades,' a six-week after-school, hands-on learning experience for eighth-grade Buccaneers.
The 'Introduction to the Trades' courses are designed to spark interest and learning in a variety of career and technical areas.
Superintendent of Upshur County Schools Dr. Sara Lewis Stankus said the opportunity is important because career and technical education allows students to apply reading, writing and mathematics skills in real-life situations.
"When we spoke to our community stakeholders, they told us they want to see more CTE offerings in our county," Stankus said. "These programs can help students explore and even select their career field of interest. Also, our students will learn about the 'soft skills' that are so important in the workplace and in life, such as leadership, collaboration, communication and critical thinking. There are so many opportunities for our students to explore and develop skills in a field that may spark their interest for their future."
Rebecca Bowers-Call, director of the Fred W. Eberle Technical Center, said she and her staff glad to be a part of this project.
"We are very excited to have the chance to introduce students to the career and technical opportunities we have at Fred W. Eberle Technical Center at an earlier age," she said. "Through this program, eighth-grade students will gain a much deeper knowledge of our programs and hopefully be able to focus on skills they are passionate about throughout the rest of their educational careers."
The classes will meet, beginning in March, on Tuesdays and Thursdays after school and will take place at the Fred W. Eberle Technical Center. Tentative dates, based on student interest are March 3, 5, 10, 12, 17, 19, 24, 25 and 31 as well as April 2, 14 and 16.
During the six-week-long after-school sessions, students may choose to attend any or all career and technical areas, and each career and technical area will meet two nights per week from 3:30 to 5:30 p.m. Students enrolled in the program will be bused to and from the FETC with parent pickup at 5:30 at Buckhannon-Upshur Middle School.
Students may choose to ride after-school busing as well.
Stankus said the students were polled to find out their interests so those classes could be offered.
"We are planning to offer career technical courses at Buckhannon-Upshur Middle School next year," Stankus said. "This after-school program will jump start our middle school program by providing them introductory CTE courses. With the success of this introduction, we plan to expand it to the ninth-grade students next year."
Classes being offered include cosmetology, where students will learn the basics of cutting, styling and coloring hair – as well as skin care and nail care including giving manicures and pedicures.
Those students interested in the basics of carpentry can choose to explore cutting, shaping and installing building materials for houses, buildings and furniture.
Another favorite will surely be collision repair, where Buccaneers will get a taste of the basics of auto body repair including repairing and refinishing cars, trucks, campers and other vehicles.
Automotive technology will explore with students the basics including how to inspect, diagnose and perform preventative maintenance on vehicles.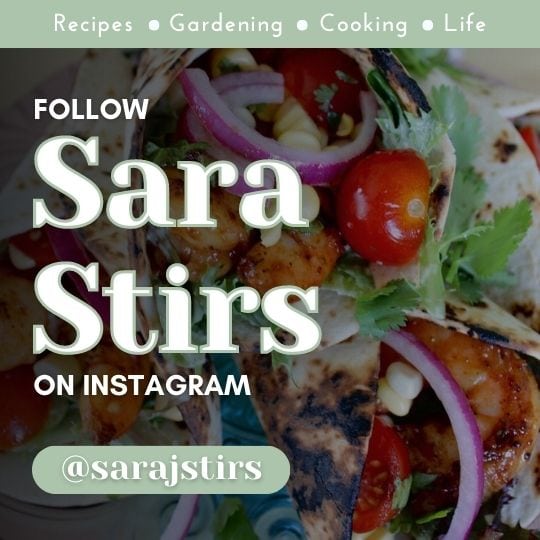 With today's explosion of technology, most students will enjoy learning about computer repair, which teaches troubleshooting, installing software and computer repair.
The final menu option is medical services, where students will learn about anatomy, nursing skills, taking vital signs, First Aid and medical terminology.
Students enrolling in any or all the above 'Introduction to the Trades Courses' should complete the enrollment forms which will be sent home with the students. Forms must include a parent/guardian signature to participate.
"Parents will be involved in this program from the beginning," Stankus said. "We hope students will discuss their selection of career and technical classes with their parents. This is an after-school program, so students will need the support of their parents."
Those attending the sessions must wear long pants and closed-toe shoes for the sessions, and some of the classes require learners to wear safety goggles and ear protection.
This introductory program was made possible through a grant from the West Virginia Department of Education. Stankus said the WVDE Associate Superintendent, Dr. Kathy D'Antoni, reported that this program is the "first CTE after-school program of its kind in the state," and Upshur county was funded through a grant for the pilot program.
Stankus shared that Board of Education member Alan Suder had come to her asking about an after-school program that "offered CTE programs, like an after-school sports team." Stankus said she, Bowers-Call and B-UMS Principal Michael Lynch came together to create the program based on the request from community stakeholders that more CTE offerings were needed in Upshur County Schools.
Suder said he wanted this program to be offered to middle school students because the vocational trade programs have always been very dear to his heart.
"I firmly believe that my education, certifications and experiences from the Fred W. Eberle Technical Center have helped make me a successful business owner," Suder told My Buckhannon. "FETC, in my opinion, is one of the best technical centers in the state of West Virginia, not only for our students but also for the adult education students."
He said the new 'Introduction to the Trades' program will allow B-UMS students to get to FETC at an earlier age and show students career options that are attainable in the vocational trade programs.
"I am very thankful Dr. Stankus listened to my concerns," Suder said. "With help from Mr. Lynch, Mrs. Call, Dr. Debra Harrison, Mr. George Carver and Mr. Hardman, we were able to receive a grant from Dr. D'Antoni from the West Virginia Department of Education to implement the program."
Suder said he hopes the 'Introduction to the Trades' grows into a longer B-UMS program and that eventually, he would like to see it be offered to every student.
"Even college-bound students would benefit from getting a trade to use in the summer to help supplement their higher education costs," he said. "I would like to see an agreement between Upshur County Schools, the City of Buckhannon and the Upshur County Commission allowing an apprenticeship program for our high school career and technical students. This would give our children hands-on work-related experiences with maintenance/renovation projects within our city and county prior to entering the work force."