BUCKHANNON – An Upshur County woman was arrested Monday after allegedly keeping her juvenile daughter and multiple animals in unlivable conditions.
Alice Linger, 49, of Tallmansville, was arrested for child neglect creating a risk of injury, a felony, and animal cruelty, a misdemeanor.
According to the criminal complaint in the Upshur County Magistrate Clerk's Office filed by Upshur County Sheriff's Deputy Cpl. T.R. Collins, on Monday, Aug. 14, deputies with the sheriff's office, animal control officers and veterinarians served a search warrant at a residence located in the 11,000th block of Tallmansville Road.
The search warrant was obtained based on an animal cruelty complaint filed the previous week. Collins said that upon arriving at the residence, Linger's 14-year-old daughter met officers.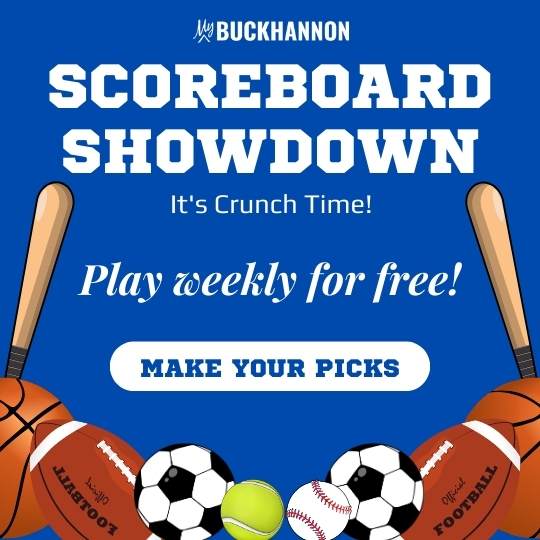 During the search, officers seized approximately four goats, two puppies, seven kittens, three dogs, 12 rabbits, 15 chickens, one cat, two rats, one turkey, one horse and one yearling bull, the complaint states.
According to the report, there were multiple deceased chickens, some allegedly rotting away in/near their pellets, and multiple animals were found to be living in deplorable conditions. Some examples include a yearling bull being kept inside a four-foot by four-foot dog kennel, a horse tethered to a four-wheeler and four goats kept in a three-foot by four-foot cage that was covered in feces.
Officers also discovered multiple chickens covered in mites living inside a transporting crate, chickens inside a building who were eating deceased chicken carcasses, and cats and dogs that appeared to be severely underweight. Numerous animals allegedly had no access to food or clean water, the report says.
Veterinarians stated they had to euthanize one chicken due to a broken leg and an abscessed eye and the other because it was being eaten alive, the complaint says.
The search warrant allowed officers to search the residence to look for additional malnourished animals. When Collins opened the door, the smell of feces, urine, and rotting garbage was so overbearing it caused him to exit the residence immediately.
According to the report, however, after covering his face to avoid the smell, Collins entered the residence and allegedly found the living areas covered in animal feces; rotting household garbage; multiple uncleaned rabbit cages; a bathtub that contained hay and rabbit feces; dirt and other unknown substances on the floors; and flies everywhere.
According to the report, Linger's juvenile daughter was living in these conditions, which could have led to her contracting multiple illnesses, including respiratory illnesses, bacterial infections, parasites and more, Collins noted in the criminal complaint.
Upshur County Magistrate Mark Davis set bail at $15,000 cash only.
The penalty for a conviction of child neglect creating a risk of injury is a fine of not less than $1,000 nor more than $3,000, imprisonment in a state penitentiary for not less than one nor more than five years, or both. In addition, the penalty for animal cruelty is a fine of not less than $300 nor more than $2,000, confinement in jail for up to six months or both.