Buckhannon, WV, August 21, 2019 —West Virginia Wesleyan College will welcome a talented and diverse new student cohort for orientation activities on Saturday, August 24. The projected class of over 350 undergraduate students will build on the College's rich tradition of attracting a talented and engaged student body.
Students hail from 23 states and nine foreign countries with an average GPA of 3.47. One hundred eighty-three freshman have a 3.5 GPA or greater with 66 students boasting a 4.0 GPA or greater. Among the incoming class are NCAA Division II student-athletes, creative and performing artists, a record number of community service scholars, and the school's first esports team members.

"We cannot wait to welcome students from so many parts of the country and the world to our 'Home among the Hills' this weekend," remarked John Waltz, vice president for enrollment management. "This class is rooted in high academic achievement, service to others, leadership and accomplishment in athletics, and a plethora of individual talents that makes it such a unique group ready to make their impact on the College and the world."

Waltz added that the class of 2023 includes a state champion gymnast, ballroom dancer, DECA–international champion, beekeeper, state basketball champions, a student who read a novel at two and a half years old, a student who studied in Poland and Hungary, starter of a dog walking business, Link Crew leader, Eagle Scout, and more, among the many students involved in volunteer and community service programs.

Waltz cites Wesleyan's reputation for academic excellence, an exceptional student experience, and its ranking as one of the best schools in the nation for preparing students for their post-undergraduate careers as keys to attracting this year's new students. Although the freshman enrollment numbers are still preliminary, he expects to see an increase of about three percent over last year.

Orientation activities for families include the Bobcat Street Fair featuring local businesses and vendors, picnics with President Dr. Joel Thierstein, faculty, alumni, and current student leaders, registration and new student seminar activities, an outdoor movie, and a formal convocation marking the beginning of the students' academic journey on Saturday at 3:30 p.m. in Wesley Chapel. For a full schedule of activities, visit the website at wvwc.edu.
Facts about the West Virginia Wesleyan College 2019 new student cohort:
Representing: 23 states and nine foreign countriesPercentages in-state/out-of-state: 57% WV students, 43% out-of-state or international studentsTop states represented, in order:  West Virginia, Maryland, Pennsylvania, Virginia, Ohio, New York, Florida, Top WV counties represented, in order:  Harrison, Kanawha, Upshur, Lewis, Randolph, Putnam, Nicholas, Barbour, Berkeley, Greenbrier, Jefferson, Braxton, Jackson, WoodForeign countries represented:  Canada, Egypt, Japan, Germany, Italy, Mexico, Spain, Tajikistan, United Kingdom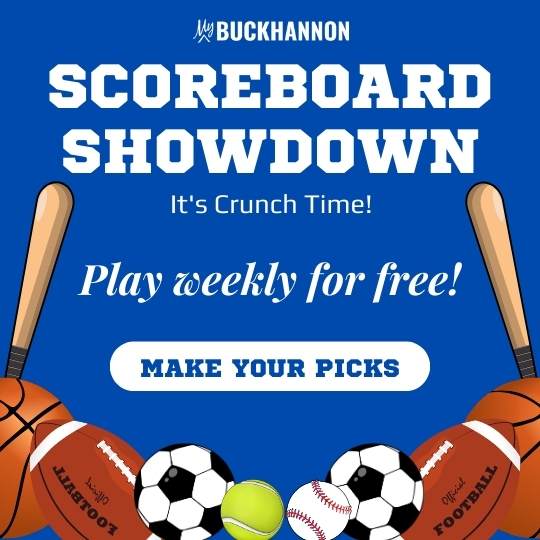 Community Service Scholars: 29, representing the largest total ever
Esports: First cohort ever, eight new team membersAverage High School GPA:  3.47Students with 4.0 GPA or better: 66Students with a 3.5 GPA or better: 183Number of WV Promise Scholars: 75, representing 40% of all WV students in the new student classMost popular majors, in order: Nursing, General Education, Biology, Business, Criminal Justice, Education, Exercise Science, Athletic Training, Phy

About West Virginia Wesleyan College West Virginia Wesleyan College is a private, coeducational, liberal arts college in Buckhannon, West Virginia. It has an enrollment of about 1,400 students from 35 U.S. states and 26 countries. The College offers 49 undergraduate majors and graduate programs in athletic training, business, creative writing, and nursing including a Doctor of Nurse Practice. Wesleyan students are highly active in community engagement projects through the Center for Community Engagement and Leadership Development, which has been recognized on both a state and national level for its community service endeavors.