GLENVILLE, W.Va. – Glenville State University students Brady King and Caitlin Reed will hold a joint senior recital on Friday, May 6 at 7:00 p.m. in the Fine Arts Center Auditorium.
The recital will include lyrical, rock, and jazz music from composers such as Barat, Leiva, Pastorius, and Alary. The pair has a total of 15 accompanists joining them for their recital, including Chris Chambers (piano), Joshua Stubbs (piano), David Porter, Daniel Hinger (trumpet), James McChesney (trumpet), Nic McVaney (trumpet), the GSU Trumpet Ensemble, the GSU Jazz Combo, Jake Watkins (tuba), Colton Watts (horn and guitar), Joe Lutsy (vocals), and Jacob Lutsy (drum set).
"We decided to do a joint recital since we're together, and thought it would be a great way to include so many of our talented musician friends and have a very diverse range of music," Reed said. "And as brass players, it is important to rest as much as you play. Our mouths can only produce a finite number of buzzes, so the breaks are great for us. Plus, it is a great opportunity play music with our friends, which is what makes music so much fun," King added.
Reed, of Lindside, West Virginia is on track to graduate in the fall of 2022 with a degree in music and a minor in studio art. She plans to return to Glenville to pursue a master's degree in education.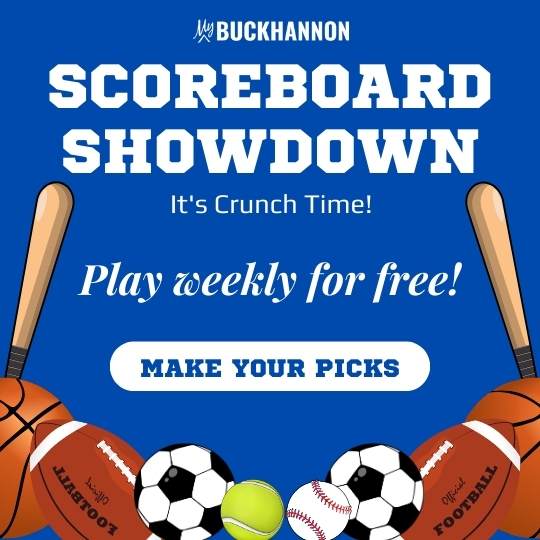 She says her love for music developed during middle school. "I made a few friends who were all in band, and I decided I wanted to try it. Once I got in and really started to learn my instrument and get a bigger appreciation for the art and history involved in it, I fell in love and have been playing my trumpet ever since," she said. During her time at Glenville State, she has been a member of the Marching Band, Jazz Band, Jazz Combo, Trumpet Ensemble, Pep Band, Brass Ensemble, Choir, and a sister in the Chi Zeta Pi sorority.
Recounting a memorable semester, Reed described the support the music program has received at Glenville State. "The campus and community are so extremely supportive! We always get compliments and treated so kindly by people in the community when we perform. Just this semester we joined the women's basketball team in Alabama for the NCAA championship game, and were shown nothing but love and respect from not only the team but their coaches and all the staff. They always let us know how big of a difference we make and it feels so great to be part of such a loving community. Everyone on this campus makes you feel at home and always tries to come out to events and we all truly appreciate it."
"If it wasn't for my high school band directors, especially Mr. Ben Neal, I wouldn't have ended up pursuing music and I can't thank them enough for the years of support. I would love to give a huge shout out to Mr. [David] Porter for helping me become the musician I am now. He has made me improve so much and I cannot thank him enough for his time and dedication to the trumpet studio. We all appreciate him greatly! I'd also like to thank Dr. [Lloyd] Bone for always checking in and helping me any way he could, and pushing me to learn and play to my best ability. He does so much for all of us in the department and like he tells us, your work and kindness doesn't go unnoticed! Thank you so much for everything," Reed said.
She is the daughter of Eric and Michelle Reed.
King, of Folsom, West Virginia, is slated to graduate in May 2022 with a degree in music. He also plans to return to Glenville State to obtain a master's degree in education.
He says his interest in music can be traced back to his high school band director. "He really showed me what music can be and how awesome it really is," King said.
Throughout his time at Glenville State, he has been a brother in the Alpha Xi Omega fraternity and a member of the Jazz Band, Jazz Combo, Brass Ensemble, Tuba Euphonium Ensemble, Concert Band, and Marching Band.
"I have to give a shout-out to Dr. [Lloyd] Bone, Dr. [Jason] Barr, Mr. [Garrett] Hacker, Dr. [David] Lewis, Mr. [John] McKinney and Mr. Taylor. You have all been amazing in teaching me and I'm forever grateful!" King said.
He is the son of Rob and Nita King.