CHARLESTON, W.Va. – Eight young artists have been selected as winners in the annual Congressional Art Competition, which is on display in the Balcony Gallery of the Culture Center, State Capitol Complex in Charleston through April 19. The exhibition is sponsored by the West Virginia Department of Arts, Culture and History (WVDACH), in partnership with the West Virginia Congressional Delegation.
On Friday, Feb. 22, WVDACH Curator Randall Reid-Smith welcomed guests and introduced Susie Azevedo and Chad Story, representing Congressman Alex Mooney and Lydia Gray, representing Congresswoman Carol Miller.
First-place awards were presented to Abby Fridley,Philip Barbour High School, Barbour County, District 1; Lan Skaff,Capital High School, Kanawha County, District 2; and Jordan Atwell,Pikeview High School, Mercer County, District 3. The first-place winners received a $100 gift certificate from Dick Blick Art Materials, and their work will represent West Virginia in a yearlong Congressional Art Competition exhibition at the United States Capitol Building in Washington, D.C.
An additional five second-place winners received awards – Jordan Kennedy Rea,Bridgeport High School, Harrison County, District 1; Sarah Wright,Bridgeport High School, Harrison County, District 1; Owen Childress,Washington High School, Jefferson County, District 2; Olivia Lauhon,Huntington High School, Cabell County, District 3; and Camryn Tyree,Wahama Jr./Sr. High School, Mason County, District 3. Second-place winners received a $50 gift certificate from Dick Blick Art Materials.
The Congressional Art Exhibition consists of 79 pieces by 69 students, grades 9-12, from 15 West Virginia counties. These entries were selected from 128 submissions. All winners were selected by Patty Stewart of Scott Depot. Stewart is a contemporary abstract painter. She began painting as an interior house painter, using walls as her surface of choice. After more than 25 years of using specialty paints and products, she developed an interest in painting on canvas or paper. She discovered a love for bright colors, but also enjoys the occasional neutral palette that has a calming effect. Stewart continues her art education with workshops, online classes and talking with local artists, but part of this process is experimenting with new paints, textures and additives and seeing how they react.
Stewart led 67 students in a painting workshop prior to the awards program.
Each spring, the Congressional Institute sponsors a nationwide high school visual-art competition to recognize and encourage artistic talent in the nation and in each congressional district. Since the competition began in 1982, more than 650,000 high school students have participated. The competition is sponsored by members of the United States Congress.
A complete list of students whose work is included in the exhibition is below.
For more information, contact Cailin Howe, exhibits coordinator for the department, at (304) 558-0220 or cailin.a.howe@wv.gov.
2019 Congressional Youth Art Competition Exhibit (listed by district and county)
DISTRICT 1
BARBOUR COUNTY
Philip Barbour High School
Art Teacher: Jan Woodard
Shaela Croston (Grade 12)
Serenity – Pencil
Abby Fridley (Grade 12)
Unnatural Natural Beauty – Watercolor and Colored Pencil
*Gifted Opportunity – Graphite and Charcoal (1st Place)
Stephanie Kennedy (Grade 12)
Blinky – Mixed Media
HANCOCK COUNTY
Oak Glen High School
Art Teacher: Elissa Greathouse
Charidy Ward (Grade 9)
Howling – Watercolor
Sierra Wright (Grade 11)
Deep Sea – Watercolor and Acrylic
HARRISON COUNTY
Bridgeport High School
Art Teacher: Courtney Rankin
Anna M. Ford (Grade 11)
Autumn – Watercolor
Demi DiPazza (Grade 11)
Geometric – Mixed Media
Kai Nguyen (Grade 9)
Untitled – Foam and Sharpie
Jordan Kennedy Rea (Grade 12)
*Florence – Mixed Media (2nd Place)
Sarah Wright (Grade 11)
Entrapped – Mixed Media
*Musician's Masterpiece – Charcoal (2nd Place)
Liberty High School
Art Teacher: Brianna Saddler
Tessa Myers (Grade 12)
Turn to Stone – Mixed Media
Lincoln High School
Art Teacher: Liz Dippold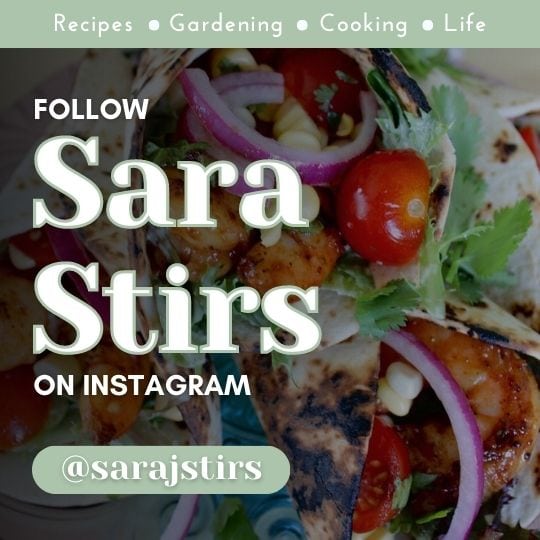 Madison Clark (Grade 11)
Stairway to Heaven – Graphite
Robert C. Byrd High School
Art Teacher: Katy Crim
Alexis Brannon (Grade 11)
Delicately Resting Rhododendron – Scratchboard
Sarah Carter (Grade 12)
Cat Nap – Scratchboard
Marilyn Grippin (Grade 11)
My King – Mixed Media
Kristyn McCabe (Grade 11)
I'm Not Antisocial – Mixed Media
Camille Sutton (Grade 12)
Red Carpet Pottery – Oil Pastel
Audriana Jolea Wright (Grade 12)
Beauty of Music – Collage
PLEASANTS COUNTY
Saint Marys High School
Art Teacher: Mary Jane Helgren
Jaden Schofield (Grade 11)
The Final Salute – Mixed Media
WETZEL COUNTY
Magnolia High School
Art Teacher: Leslie Day
Clara Ann Moore (Grade 11)
Through the Colored Glass – Watercolor
Breena Napier (Grade 10)
A Portrait of the Lone Ranger and Silver – Digital Art
Kyra Tharp (Grade 12)
A Fae's Dream – Oil Pastel
DISTRICT 2
BERKELEY COUNTY
Musselman High School
Art Teacher: Melissa Burton
Blake Dodson (Grade 12)
City Life – Photography
Haven Ketterman (Grade 12)
Shadows – Photography
Cameron Knott (Grade 10)
Tachanka in Red – Digital Art
Jadin Sirota (Grade 12)
Electrify Me – Digital Art
Fuzzy Boi – Digital Art
Emilia Weiss (Grade 12)
November 21 – Photography
Josh Yowell (Grade 12)
Natural Light – Photography
JEFFERSON COUNTY
Jefferson High School
Art Teacher: Glenda B. Eisenhart
Kaili Patterson (Grade 11)
A Light for America – Acrylic
Washington High School
Art Teacher: Loretta Ober
Owen Childress (Grade 9)
*Dogs – Mixed Media (2nd Place)
Natalie Diedericks (Grade 9)
Exotic Fish: Looking – Watercolor and Colored Pencil
Mathew Mcallister (Grade 9)
Horses – Mixed Media
KANAWHA COUNTY
Capital High School
Art Teacher: Christy Pennington
Nicole Carey (Grade 12)
Caged Macaw – Pencil
Stacie Carte (Grade 12)
Different Levels of Self – Watercolor and Marker
Weighing Luck – Colored Pencil
Danielle Currey (Grade 12)
The Hills – Watercolor
Kimberlyn Dyer (Grade 12)
Wash – Mixed Media
Tessa Gardner (Grade 12)
Mrs. Moss – Mixed Media
Puppy Eyes – Chalk Pastel
Jacob Hill (Grade 11)
Baleine – Colored Pencil
Peru's Bird – Colored Pencil
Kaitlyn Jones (Grade 12)
Pinescape – Pen
Makayla Jones (Grade 12)
Aqueduct – Print Making
Olivia Massey (Grade 10)
Bird in Motion – Graphite
Vanessa Pena (Grade 12)
Sherlock – Pencil
3 Eyes – Watercolor and Ink
Lan Skaff (Grade 11)
*Gathering in the Sand – Photography (1st Place)
The Ship to Freedom – Photography
Israel Wright (Grade 11)
Mackenzie – Digital Art
Waves – Digital Art
PUTNAM COUNTY
Poca High School
Art Teacher: Cathy Thomas
McKenzie Bowman (Grade 12)
Barn – Acrylic
Danielle Carter (Grade 10)
Saturday Morning – Acrylic
DISTRICT 3
CABELL COUNTY
Huntington High School
Art Teacher: Brianna Allen
Olivia Lauhon (Grade 12)
*Sense of Self – Colored Pencil and Marker (2nd Place)
The Degradation of Life – Mixed Media
Charity Stradwick (Grade 10)
Moods – Colored Pencil, Pencil and Pen
Jamie Ward (Grade 12)
Duality – Pen and Marker
Huntington High School
Art Teacher: Diana Frazier
Abby Bauer (Grade 12)
Adam vs. The Elements – Mixed Media
Sara Carter (Grade 12)
The Heart of West Virginia – Photography
Sidney McCoy (Grade 11)
War Pigs – Watercolor
Lyric Payne (Grade 12)
Locked Tight – Watercolor
Selena Pearl Maxine Ritchie (Grade 11)
Colorful Escape – Ink and Watercolor
MASON COUNTY
Wahama Jr./Sr. High School
Art Teacher: Susan Parrish
Reese Roush (Grade 12)
The End Places – Pencil and China Marker
Camryn Tyree (Grade 12)
*Blending In (Self-Portrait) – Photography (2nd Place)
MERCER COUNTY
Pikeview High School
Art Teacher: Katrina Runyon
Jordan Atwell (Grade 12)
*Epicureanism – Pen and Ink (1st Place)
Tommy Phillips (Grade 11)
Cosmic Creation – Acrylic Paint
NICHOLAS COUNTY
Nicholas County High School
Art Teacher: Pamela Cox
Lauren Ford (Grade 12)
Jotunheim – Digital Art
Cameron Thomas (Grade 11)
Wild Flowers – Watercolor
WAYNE COUNTY
Spring Valley High School
Art Teacher: Cheryl Robertson
Shaelea Alexander (Grade 12)
Construction of Colors – Acrylic Paint
Rebecca A. Blatt (Grade 12)
A Journey – Mixed Media
Olivia Jarrell (Grade 12)
Face of the Earth – Mixed Media
Zoe May (Grade 12)
Peaceful Wasteland – Mixed Media
CJ Preece (Grade 11)
Biomes – Collage
Chylee Straley (Grade 11)
Fractured – Collage
WEBSTER COUNTY
Webster County High School
Art Teacher: Pam Hall
Nichola Dominguez (Grade 10)
Nostalgia – Pencil
Holley Morrison (Grade 11)
The Colorful Subway – Mixed Media
Alexandra Sawyer (Grade 10)
Scenic Mountain Waterfall View – Oil Paint